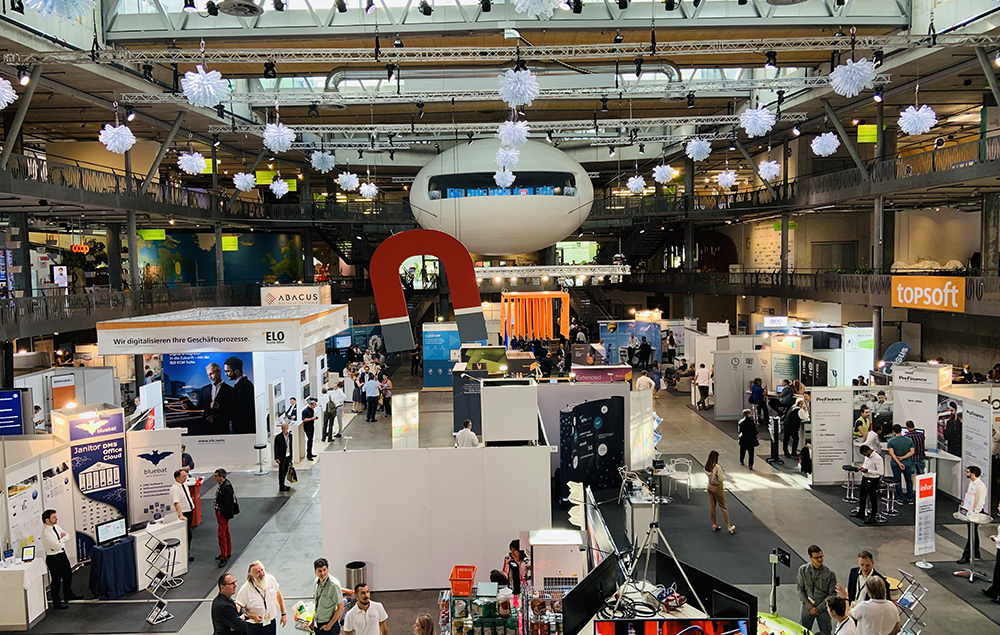 topsoft 2019: how it was
TopSoft is one of the most significant and forward-looking IT trade fairs held in Switzerland. Our team feels delighted to share our most positive and productive experience from the TopSoft 2019. 
The event took place on August 28-29 in the Umwelt Arena in Spreitenbach, Switzerland and hosted over 100 participants and 2000 attendees engaged in IT innovations and digital business. Hundreds of system and technology experts gathered to discuss the hottest technology trends .  
As a result, this year TopSoft was rich in insightful presentations, workshops, showcases and solutions for IoT, mobile and web app development, business-in-the-cloud, data cybersecurity, AI  and Big Data solutions.
As it was an impressive event to navigate, we greatly enjoyed taking a walk around numerous booths, meeting outstanding influencers, sharing conference impressions and mapping out potential opportunities. Our team returned inspired for future-oriented software creation and its multifunctional deployment within small and medium businesses.
So, let us acquaint you with the key findings and highlights.
PIM is a future
With the spread of digital world, businesses nowadays encounter an enormous number of unstructured and inaccurate data. This demands a new, more complex business approach towards the processing of valuable information. 
So, Product Information Management (PIM) deservedly became one of the most frequent topics under discussion at TopSoft 2019. Our team had a lucky opportunity to have a closer look at exclusive PIM products represented by such successful vendors as 4ALLPORTAL, ACTIWARE Schweiz GmbH, Akeneo, apollon GmbH+Co. KG, Brunner Medien A, busch-consulting GmbH, Contentserv AG, Cube Marketing GmbH, eggheads GmbH, foryouandyourcustomers AG and many other highly professional participants that are truly worth mentioning.
Many exhibitors highlighted the competitive advantages of the PIM approach in developing the business of the 21st century. We decided to make a list of the most popular issues:
PIM serves to simplify data processes at all stages of product data journey by categorizing, structuring, tracking and analyzing.
PIM technology speeds up reaching the digital marketplace of your product due to better time efficiency.
The strategy strengthens the collaboration between trade partners due to constant automated synchronized relations.
PIM improves customer experience and satisfaction.
The approach helps analyze feedback on a timely basis, thus encouraging better decision making.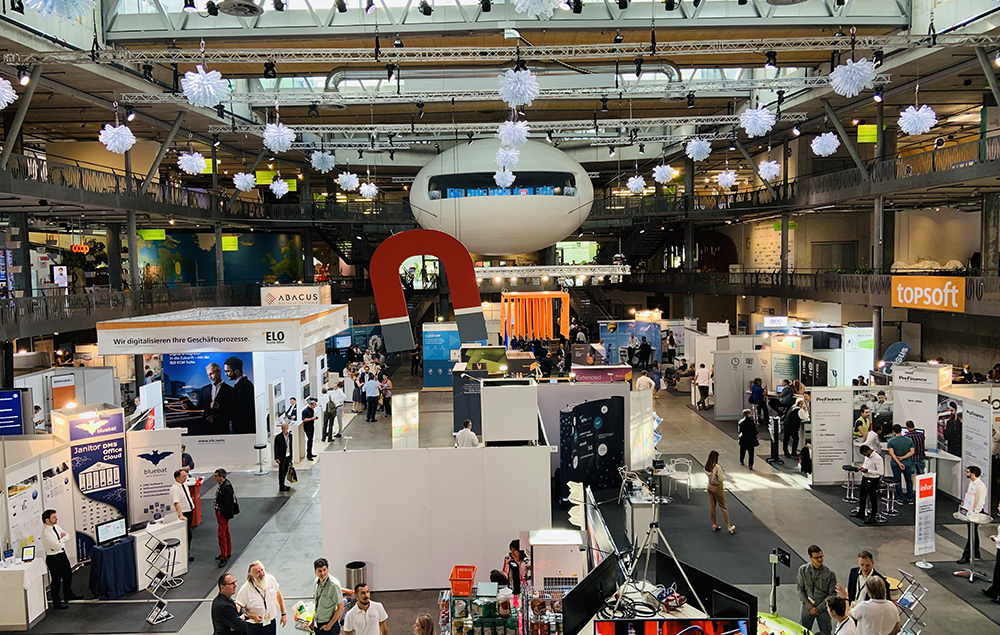 ERP Fits All
Enterprise Resource Planning (ERP) strategy allows building the integrity between finance management, accounting systems, supply chain, human resources and production. The conference positively surprised with a huge number of vendors who presented their ERP solution projects for all-sized businesses: ABACUS , AGILITA, Ambit Group AG, ams.erp Solution AG, AS infotrack AG, Customize AG, Cresus - Epsitec SA, dynasoft AG, ERPsourcing.
The software development world leverages greatly from implementing ERP technologies as enterprises grow fast, management processes get more complicated and costly. Many other new challenges appear every day making us present our key conference takeaways about ERM solutions:  
Eliminate risks of expensive business mistakes and strengthen regulatory compliance.
Provide efficient all-level cooperation and multiple department collaboration.
Reduce manual intervention into daily business routines.
Help stay on top not only of enterprise management but also of industry competitors.
Forecast more accurate financial investments, customer service provision and sales rates.
"If you want to survive in the next generation business management, think ahead and think globally. The future of ERP is clearly precise: AI, cloud and security." – Valeriy Ilchenko, CEO of ByteAnt
IoT Connecting People
TopSoft 2019 organizers paid much attention to the IoT software development in which our team was incredibly interested as IoT was our priority service we presented at the exhibition. We were happy to organize a survey among the attendees to learn more about expectations related to IoT services. Although the IoT proves to be beneficial in many aspects of business, our survey showed that "Creating new business lines" got most of the votes. And it truly hit the nail on the head – there is always be the need of innovative devices and services for building tech-enabled business and changing the very approach to enhancing customer experience in retail, medicine, sport, lifestyle, real estate, farming, supply chain, etc.
"Billions of existing connected devices are predicted to grow exponentially however their connectivity opens new vulnerabilities to potential cybercriminals. Hunters for valuable data explore the internet in order to find unprotected network, hardware and software so security is of top priority for future software development vendors." – Andriy Ivachevskyy, COO at ByteAnt
A Cup of Coffee with Partners
TopSoft Conference 2019 managed to gather a lot of interesting people under one roof and create an exclusive chance to expand knowledge and share expertise. We were deeply moved by the number of famous service providers – both young and promising startups alongside with mature and experienced industry players. The exhibition seemed to have numberless booths and, moreover, each participant made the best effort for product and service presentation.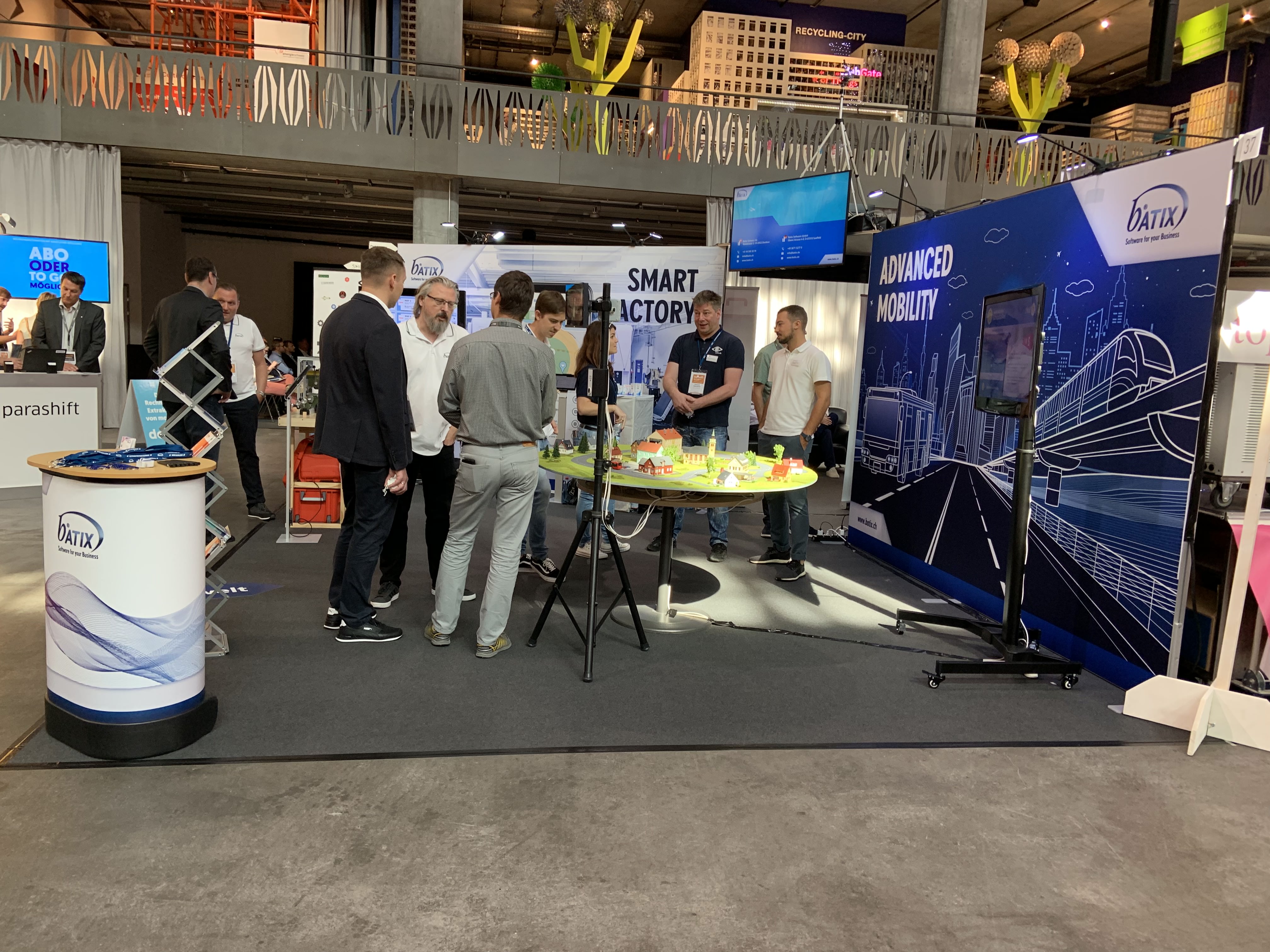 Our team was thrilled to meet some old business friends as well as broaden our potential partner network with new contacts: Spektra Netcom AG, myfactory Software Schweiz AG, godigital AG, ERPsourcing AG, ITB-Swiss AG - PIM, Batix Schweiz AG, Board International SA (Board Switzerland), busch-consulting GmbH, WebGate Consulting AG.
The conference brought us fruit for thought, experience, impressions and many forward-looking opportunities so we returned full of trailblazing ideas and enthusiasm for future development.