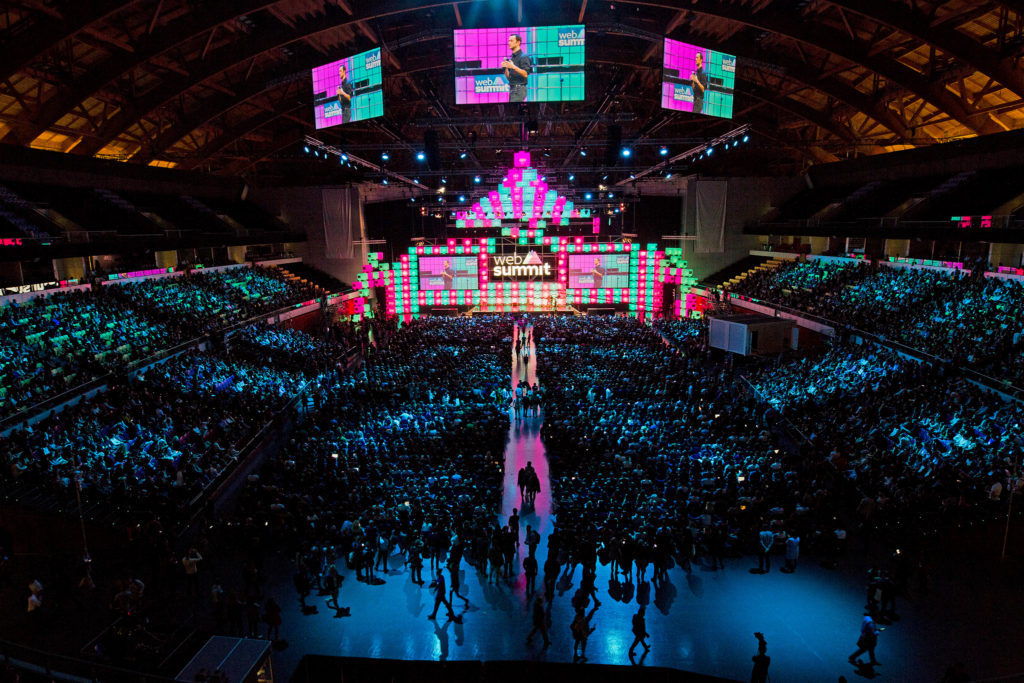 On the Road to Web Summit 2019
As one of the most iconic tech events in the world, Web Summit gathers thousands of experts, investors, and CEOs from all over the globe. You have a rare opportunity to showcase products and services, enhance your brand awareness, find new partners or customers and turbo-boost your entire business.
Our team is so excited about exhibiting as apart of ALPHA startup program on November 7th - STAND A-615. We have been carrying out thorough preparations for this exhibition and would like to share the key tips and hacks, based on our experience, with either future or present participants. You may find them quite handy for other occasions as well.
Useful Tips for Web Summit
1. Fill in Your Conference Profile ASAP
You can order an exhibition board as soon as you provide data on your company profile. You want to make sure to not mess with a deadline, as the Web Summit representatives may not have enough time to print a board for you. The exhibition board speaks for your company and helps to draw extra attention to your stand within a few seconds.
2. Prepare your Web Summit team
You have to take care of your team members in the first place and decide which one is ready for the job. Bear in mind that your team should consist of at least 2 experts, so they can cover each other's back.
All the team members must fully understand the product and its core structure, so it's better to have at least one technical officer;
Don't forget about an expert from the sales department in your team, as he is the exact person contacting and working with potential leads after the event;
Your experts should be able to draw the attention of attendants, speak and answer questions very clearly and know how to get across an idea.
3. Consider coming up with an effective pitch
Your pitch is one of the most vital gears in the whole communication mechanism. You must prepare your pitch and practice your speech, as well as be ready for questions like "What is your product for?", "What benefits will I get utilizing your solution?", "What about the price?", "What are the differences from your competitors?", etc.
Always start the conversation with a friendly greeting, ask a few questions regarding the other person's business and product, prove you are ready to offer a solution he requires at the moment, use your pitch here. People will appreciate your interest;
Your major pitch should not be longer than ~ 1 minute;
Highlight the most critical aspects and benefits of your product with a clear call-to-action part.
4. Make an eye-catching demo video
A demo is another crucial element of any successful strategy and the addition to the aforementioned pitch. Make it as short as possible, clear and insightful. Please note there are thousands of attendants, worrying about their headaches and pain points, so try to adjust your demo for different end-users or simply create a few versions. You can also apply to the Web Summit Machine Demo contest, coming up with the possibility to showcase your product live on stage.
Make sure your video demonstrates how exactly your solution solve the issue and what benefits the end-user gets when using your product;
Make a few back-ups and upload your demo to YouTube and Vimeo;
Depending on a person and his needs, decide which demo version and strategy to stick to, once he shows interest in your company.
5. Choose the right promotional gifts
Don't forget about promotional items with your company or brand logo on them. Avoid bulky and expensive gifts – you'd better use some cheap and eye-catching stickers, cups, pens or USB power banks. They represent your company and streamline attention to your booth.
Calculate expenses and pay-off period – choose promotional gifts according to your budget;
Promotional items designed to be repeatedly used and be in front of many people to remind of your services and products, so make a decision wisely.
6. End up with generating leads or investors
The main goal of such events is to provide companies with an extensive platform for enhanced communication and showcasing, where experts can find new customers and partners, according to their requirements and needs. The true problem here is a business competition – there are thousands of companies, demonstrating products at their booths. Here are some tips for you to stand out of the pack:
Your exhibition board should draw attention within a few seconds. That's the first place any person will look at;
Cooperate with other participants, develop a strategy and find the companies that fit your requirements before the event started. Arrange a meeting at your booth;
Don't hesitate to start conversations, create action and try to always have some people near your stand;
Use non-standard memorable clothes with the logo of your company;
Use your demo videos, demonstrate the benefits of your product;
Attract attendees with your promotional gifts;
In case your main target is an investor – make sure you have an insightful report with relevant statistics on your sales, budget, profits, just to name a few.
Make sure to install the Web Summit app to keep up-to-date, buy flight tickets long before your business trip and book a hotel room as close to the event as possible, so you won't waste your precious time on the road.
ByteAnt at Web Summit 2019
The event is to take place in Altice Arena, Lisbon, Portugal from the 4th to 7th of November in 2019. Our team is eager to participate in that fascinating conference with the pitch "Unlock the Full Potential of IoT. Make Your Product Smart and Connected" - STAND A-615, on November 7th. As a far-sighted company, we spot a great potential in the Web Summit 2019 and expect to expand our outreach on the market. The ByteAnt team is going to showcase small/middle-size IoT-based solutions and highlight its benefits.
Being a newcomer to this exhibition, we were accepted as an ALPHA startup member, which is a special program, designed to find new budding companies, creating innovative products, which help our world to be a better place. You can meet us there at our stand number A-615, so we'll be waiting for your visit. Please, feel free to contact us at any time for additional info or a piece of expert advice.