ByteAnt Recognized as a Top B2B Company by Clutch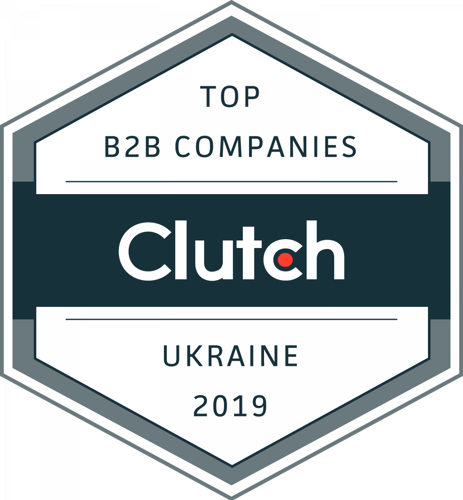 The Award
For the last 13 years, ByteAnt has provided high-quality development services across web, mobile, and IoT platforms. We're proud to announce that we've been recognized for our efforts by Clutch, a leading B2B ratings and reviews firm! Clutch has named us a top Ukrainian company in its latest Eastern European press release.
Clutch uses a unique ranking methodology based on customer reviews to evaluate service providers. Because of our five-star reviews, Clutch ranks us as an elite development firm in Lviv. We also have clients across the United States, Europe, and the United Kingdom.
"Many thanks to Clutch for the high appreciation of our work! We are deeply touched by being recognized as the top B2B provider in Ukraine within the Custom Software Development section. This is a shared victory dovetailing the efforts of both our seasoned in-house software development team and our utmost valuable and loyal customers."
— Valeriy Ilchenko, CEO at ByteAnt.
Latest Review
In our latest project reviewed on Clutch, we built a custom design creation tool for a retailer.
"The tool has drastically reduced the time I've spent on creating my designs and increased my earnings, as I'm now able to upload multiple products faster...The quality of their work is impressive. They work very hard and never give up until I am 100% happy with their solution."
— Daniel Hartz, Founder of BTT.

We would like to thank our customers for taking the time to leave us such great feedback. Feel free to contact us about your next software development project today!
About the Author
Nataliia is a content marketing enthusiast and Digital Marketer at ByteAnt unleashing her superpower of promoting the most innovative solutions in the IT world with a focus on B2B solutions. Believes in the power of expert content and viral SMM.