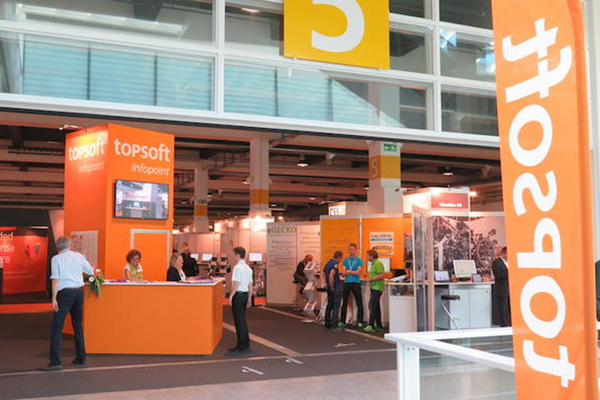 Why attend the Topsoft Trade Fair 2019
The rapid progress of the whole technology sector in common but not limited to impressive crucial advances in the field of digital and information technologies have led us to the era of data digitalization.
Companies build centralized systems that connect and combine various units, modules and objects for instant data exchange, processing and management. Consumers, on the other hand, may receive in-depth info concerning all the content of their interest from websites, online catalogs etc. from any spot of the Earth.
At the upcoming and highly respected Topsoft trade fair, which has been held for more than 20 years, the aforementioned and many other essential and compelling IT trends and issues will be discussed. Hundreds of experts from around the globe will share their knowledge, experience and innovative insights, as well as present their products and services. Highly useful seminars, lectures and presentations will be held during this event, which are an integral part of the company progress and growth, allowing to structure all the knowledge and then effectively apply it practically. 
Our team is eager to participate in the upcoming event as the company is interested in gaining new knowledge and improving its products and services. Through collaboration with other companies and experts can we touch the heights of product quality and services provision. You are kindly invited to visit our booth #36 at the trade show to be held from 28th to 29th of August, 2019. 
The Venue