Case Study: IoT And SaaS Solutions For Auto Repair Startup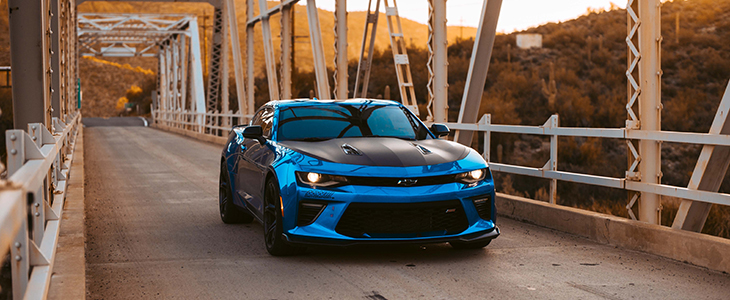 Overview
The Internet of Things has already broken a new ground for many industries and the automotive sector is no longer an exception. Tech-enabled solutions have introduced absolutely fresh ideas to the established vision of a car bringing about an extremely high demand for connected vehicles. The best examples of how the IoT constructs and determines a new automotive era are predictive maintenance, improved Wi-Fi opportunities through 3G/4G/5G, connected cars, and the robust data management of your vehicle fleet. With an astounding variety of IoT-backed devices, the automotive industry is certain to become a real champion in advancing drivers' experience through special apps aligned with automotive mechanics.
The automobile industry is obviously one of the most promising markets for IoT and SaaS solutions. It is proven by the statistics that a number of newly sold cars already connected to the Internet is skyrocketing. This tendency will keep moving upwards until 2025.
According to the Global IoT in Automotive Market report, the impact of IoT to the automotive market is foreseen to speed up the pace to 27.55% resulting in a $104 bn revenue by 2023.
In addition to this, Forbes provides its insights on  the main advantages that can be obtained by the auto industry from IoT:
Increase in productivity performance thanks to the reliable predictive maintenance that helps avoid workflow shortcomings during periodic repairs.
Transition to a predictive quality control that allows signaling about the failures to management in case the quality does not comply with the specified functions.
Conservation of energy as the IoT-based sensors can detect and alarm about the points of energy waste.
Smooth monitoring of workers' conduct and the utilization of the IoT-connected actuators to provide the compliance with environmental and safety standards.
Accurate and transparent traceability that empowers a manufacturer to keep track of particular components' effectiveness.
With all this mentioned, a part of car producing businesses that underestimate the power and potential of emerging technology solutions puts themselves at risk of losing their competitiveness in the market. Those kinds of companies are missing an opportunity to upscale their sales and profits obtained from providing their services.
Without IoT connected parts like external sensors, rear-view cameras, and proximity sensors, drivers are deprived of easier parking and safer driving. On the contrary, various smart apps that are put into car infotainment systems come up with entertainment, car navigation, and telematics. And of course, a lack of smart technologies can jeopardize the logistics especially in terms of delivering the perishable food in time to the consumer.
The main problem is to find a reliable partner with tried-and-true AI-powered software capabilities that can supply you with operative smart technologies.
Download a full version of this case study to know how ByteAnt managed to create an effective IoT and SaaS solution for Auto Repair Startup that enables a seamless connection between consumers and repair shops.