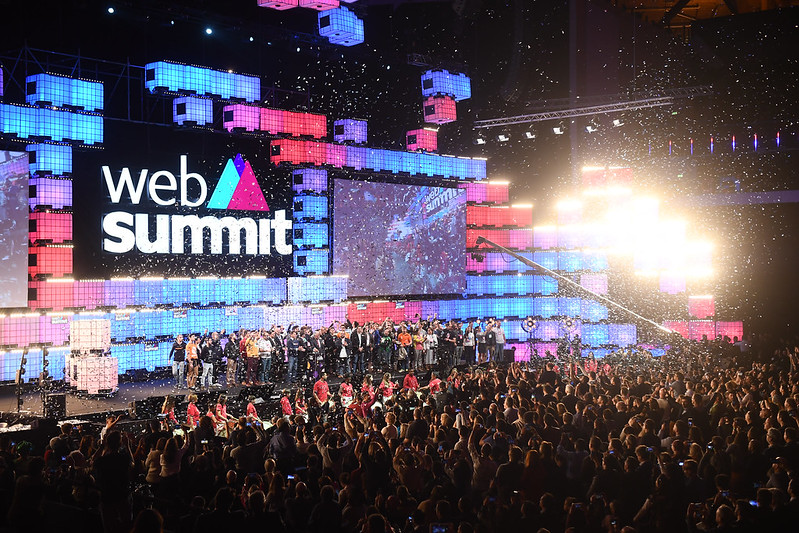 "Unlock the Full Potential of IoT. Make Your Product Smart and Connected"
After sharing experiences at the quite impressive topsoft 2019 in Switzerland, which was very fruitful in terms of partnering and creating new contacts, we are moving on. This time around, ByteAnt is going to showcase its hands-on expertise at the world's most famous Web Summit Conference.
As always, the iconic IT event will take place in welcoming Lisbon, Portugal from the 4th to 7th of November, in the capacious Altice Arena. This year, the tech conference is going to beat its own attendance record – over 70,000 attendees from more than 160 countries are expected to come and participate in the Web Summit activities. Please, check the conference website for more info on the event's activities, tickets and Lisbon sightseeing guides.
The pool of speakers planning to take the stage is already around 1,200 and still counting. And the names truly deserve a specific comment, as the people coming this time at Web Summit are the inspiring trendsetters of the tech industry – Brad Smith of Microsoft, Guo Ping of Huawei, Kate Brandt of Google, to name few of them. To say nothing of such prominent opinion leaders like Tony Blair, Ian Somerhalder, Margrethe Vestager, Jaden Smith, Wladimir Klitschko and many others.
Alongside top global IT leaders, there is a special space for younger companies. As usual, Web Summit will host its advantageous ALPHA startup programme providing vibrant opportunities for budding IT companies from all over the world. They are given the chance to exhibit at the conference and showcase its innovative tech-enabled solutions to the general public.
That's why ByteAnt will never miss an opportunity to participate in such a great conference and demonstrate its tech potential along with a bunch of competitive IoT solutions.
ByteAnt is going to come up with several IoT-driven solutions and software development insights that both small and midsize organizations can benefit from. We are downright ready to offer the best custom products tailored to your individual business needs, and provide any further support and consulting services.
Stay in touch to get our next updates on the event and see us at Web Summit 2019!