How the Internet of Things Solve the Challenges in Medical Device Industry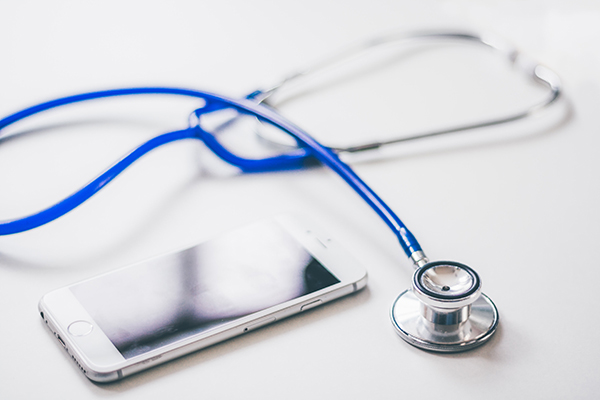 Overview
Among all the state-of-the-art technologies, including those related to the manufacturing sphere, the IoT-driven solutions in the healthcare segment are one of the most crucial and rapidly growing. Designed in the first place for truly vital and noble goals – saving and preserving lives, this kind of technology is of great importance for every human being. It is no wonder that according to the investigation of the Research and Markets, the number of the IoMT (Internet of Medical Things) devices is expected to reach 20-30 billion by 2020, compared to 4.5 billion in 2015.
The Internet of Medical Things is a relatively new yet budding infrastructure of smart-based devices, software and health services, such as:
Heart rate measurement devices;
Weight measurement devices;
Sleeping tracker devices;
Walking tracker devices;
Blood pressure measurement devices;
Insulin measurement and control devices;
Calories spend measurement devices;
Connected inhalers;
Ingestible sensors;
Sensors integrated with various complex medical equipment and objects, just to name a few.
Basically, all these devices are divided into two major categories, depending on the end-user:
Designed for hospitals or other medical institutions, and all the experts working there;
Designed for utilizing by an ordinary user, patients in other words.
Regardless of the type, the leverage of IoT medical devices can greatly enhance the entire medicine and healthcare segment. The technology provides new ways of treatment, improves and streamlines remote medical assistance, allows to gather valuable real-time info on a patient's health condition. Under certain circumstances, it is quite possible to prevent a lethal outcome by timely provided information to a physician.
With the reference to the facts mentioned above, it becomes clear why the IoT in medical devices market is expected to grow up from $32.47 billion in 2015 to $163.24 billion by 2020, at a CAGR of 38.1% from 2015 to 2020.
It is worth noting that these devices cannot replace healthcare personnel and qualified medical assistance yet. For now, the IoT in medicine designed only to provide additional insights and aid physicians in treatment activity, as well as improve the whole healthcare capability and quality.
How IoT is revolutionizing medical devices industry
Coming along with robust multifunctional software, IoMT devices can be of immense assistance when it comes to acquiring, processing and analyzing large bulks of data. Getting relevant information on overall health indicators, sensitivity reactions, test results, and environmental conditions can help physicians determine an accurate diagnosis and assign an effective therapy. What's more, devices may prevent an acute exacerbation of a chronic disease or even a new disease occurring. As an alternative, such innovative technologies can simplify the entire working process of medical personnel as well.
One of the most popular practices of applying IoT medical devices is a remote health monitoring, also known as a telemonitoring. The utilizing of such an IoT solution reduces the cost of medical assistance, since in some cases patients do not have to visit physicians or emergency. Patients may stay at home in comfortable conditions, while medical experts will remotely monitor any changes in their health and act accordingly to the received data.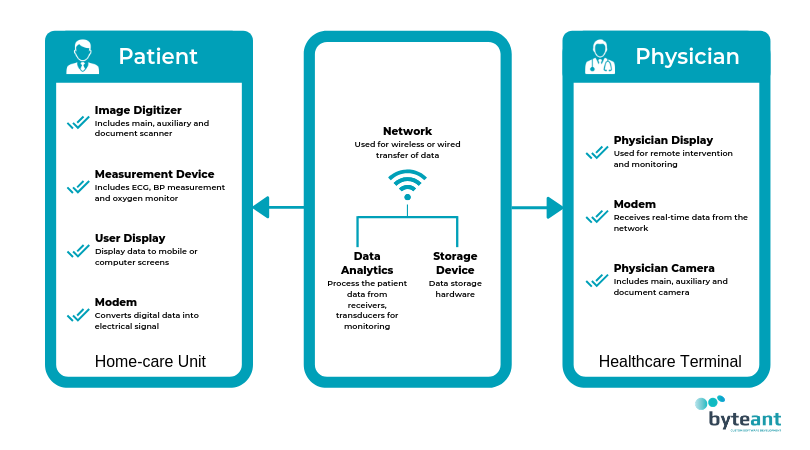 Another great example of utilizing the IoMT solutions is AutoBed, developed by GE Healthcare. It is a smart-based integrated system, helping out both medical personnel and patients to avoid long annoying waiting for registration processes and getting a hospital bed. It is especially critical if a patient is in a poor state of health and needs urgent treatment as soon as possible. The software is capable of processing up to 80 requests, track bed availability and take into account specific patient's requirements.
e-Alert is a hardware or software-based solution, developed by Philips, designed to enhance a hospital performance. A lot of medical equipment is used to save or maintain lives, so it is vital to ensure its continuous operation. Like other hardware electronic devices, it is jeopardized to numerous risks, such as system failures, unforeseen electrical noises and shutdowns.
In order to avoid such impermissible experience and guarantee a patient's safety, the e-Alert system scans all the equipment and devices it integrated with, predicts and prevents any possible issues. In-depth reports are sent both to technician and software experts, in case any maintenance works are required.
Thanks to IoMT technology, there appear new innovative methods for monitoring a patient's health. One of those is an ingestible smart pill with an integrated sensor of a rice grain size, providing both patients and physicians with accurate and exhaustive information on health conditions. When the pill reaches the stomach, it sends data to a wearable sensor, integrated with a smartphone application.
There are also a lot of intelligent on-body sensors, injectors or delivery systems, designed for various purposes, such as temperature measurement, automated medicine injection, insulin scanning, etc. Heart rate measurement devices in the form of comfy, eye-pleasing watches are very popular nowadays. As a result of the traction and usability of such good-looking multifunctional gadgets, the total amount of body sensors is expected to increase from 2.4 million in 2016 to 92.1 million in 2022.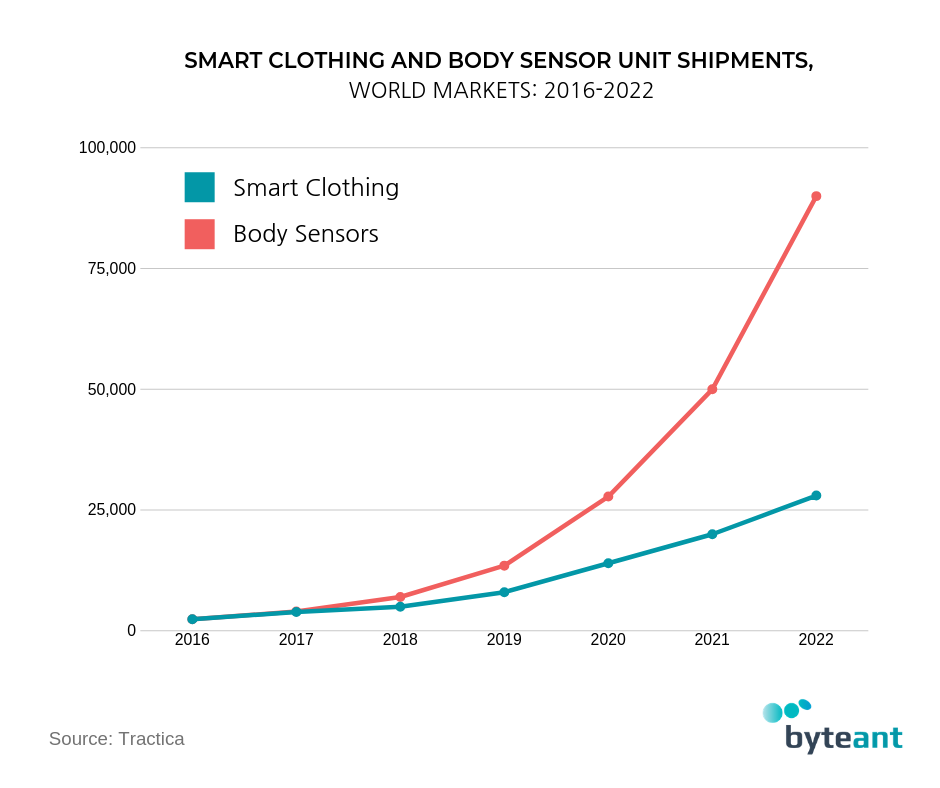 Main benefits of IoT for the medical devices industry
All the IoMT technologies are definitely of great usability and wide functionality, as of the probability to be integrated with almost any platform. Providing valuable data on countless terms and conditions, a solid IoMT-driven solution is a must-have requirement for any person to help prevent diseases and be aware of their health condition all the time. As well as vital for any clinic for improving treatment, boosting operational performance and ensuring a patient's health and safety.
Some of the key advantages worth your primary consideration are:
Remotely acquired data on the patient's health before his direct visit to a physician, improved processing and analyzing of patient's health data;
Online consulting in case of urgent issues, advanced emergency medical assistance in critical situations (for example blood strokes, heart attacks)
Enhanced hospital personnel working performance, adjustable and flexible working schedule;
Reduced risk of equipment malfunctioning or human-factor errors;
Reduced medical assistance costs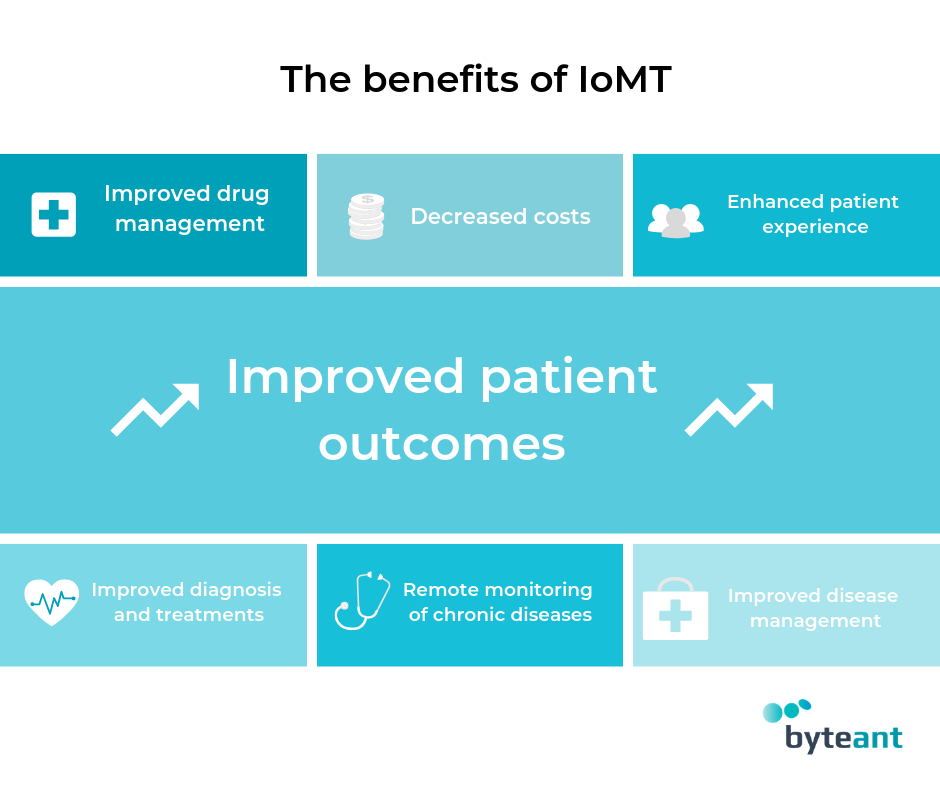 Predictions for IoMT devices
As other IoT solutions, the Internet of Things devices in the healthcare segment are subject to the same issues – an imperfect security level and the lack of seasoned experts in data analyzing procedures. But, fortunately, digital technology and information management both are in rapid evolution and break new barriers each day. It won't take long until the IoT solutions integration would be a worldwide common practice, including across-the-board Internet of Medical Things.
Whether you come up with applying such technology, ByteAnt is always ready to offer you competitive solutions with an eye on IoMT devices. Also, we are happy to provide an appropriate consultation regarding any other software development issues of your interest. Feel free to contact us anytime, just in case you need a helping hand.