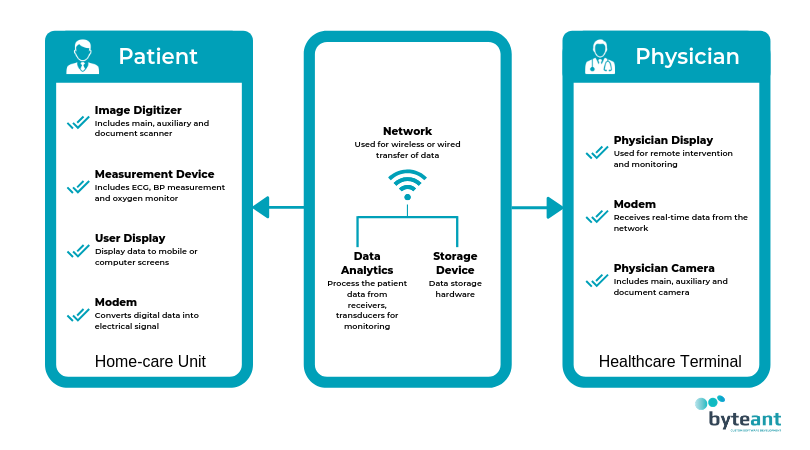 Another great example of utilizing the IoMT solutions is AutoBed, developed by GE Healthcare. It is a smart-based integrated system, helping out both medical personnel and patients to avoid long annoying waiting for registration processes and getting a hospital bed. It is especially critical if a patient is in a poor state of health and needs urgent treatment as soon as possible. The software is capable of processing up to 80 requests, track bed availability and take into account specific patient's requirements.
e-Alert is a hardware or software-based solution, developed by Philips, designed to enhance a hospital performance. A lot of medical equipment is used to save or maintain lives, so it is vital to ensure its continuous operation. Like other hardware electronic devices, it is jeopardized to numerous risks, such as system failures, unforeseen electrical noises and shutdowns.
In order to avoid such impermissible experience and guarantee a patient's safety, the e-Alert system scans all the equipment and devices it integrated with, predicts and prevents any possible issues. In-depth reports are sent both to technician and software experts, in case any maintenance works are required.