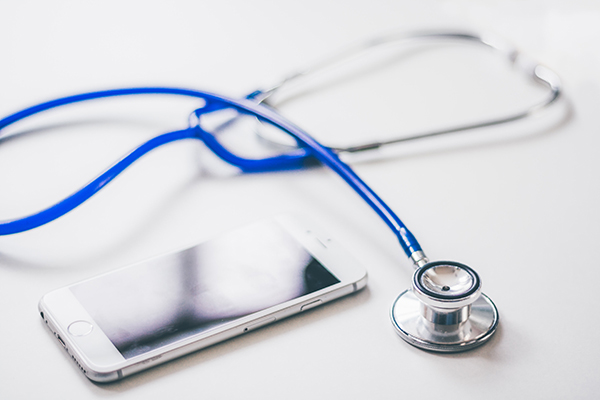 Overview
Among all the state-of-the-art technologies, including those related to the manufacturing sphere, the IoT-driven solutions in the healthcare segment are one of the most crucial and rapidly growing. Designed in the first place for truly vital and noble goals – saving and preserving lives, this kind of technology is of great importance for every human being. It is no wonder that according to the investigation of the Research and Markets, the number of the IoMT (Internet of Medical Things) devices is expected to reach 20-30 billion by 2020, compared to 4.5 billion in 2015.
The Internet of Medical Things is a relatively new yet budding infrastructure of smart-based devices, software and health services, such as:
Heart rate measurement devices;
Weight measurement devices;
Sleeping tracker devices;
Walking tracker devices;
Blood pressure measurement devices;
Insulin measurement and control devices;
Calories spend measurement devices;
Connected inhalers;
Ingestible sensors;
Sensors integrated with various complex medical equipment and objects, just to name a few.
Basically, all these devices are divided into two major categories, depending on the end-user:
Designed for hospitals or other medical institutions, and all the experts working there;
Designed for utilizing by an ordinary user, patients in other words.
Regardless of the type, the leverage of IoT medical devices can greatly enhance the entire medicine and healthcare segment. The technology provides new ways of treatment, improves and streamlines remote medical assistance, allows to gather valuable real-time info on a patient's health condition. Under certain circumstances, it is quite possible to prevent a lethal outcome by timely provided information to a physician.
With the reference to the facts mentioned above, it becomes clear why the IoT in medical devices market is expected to grow up from $32.47 billion in 2015 to $163.24 billion by 2020, at a CAGR of 38.1% from 2015 to 2020.
It is worth noting that these devices cannot replace healthcare personnel and qualified medical assistance yet. For now, the IoT in medicine designed only to provide additional insights and aid physicians in treatment activity, as well as improve the whole healthcare capability and quality.
How IoT is revolutionizing medical devices industry
Coming along with robust multifunctional software, IoMT devices can be of immense assistance when it comes to acquiring, processing and analyzing large bulks of data. Getting relevant information on overall health indicators, sensitivity reactions, test results, and environmental conditions can help physicians determine an accurate diagnosis and assign an effective therapy. What's more, devices may prevent an acute exacerbation of a chronic disease or even a new disease occurring. As an alternative, such innovative technologies can simplify the entire working process of medical personnel as well.
One of the most popular practices of applying IoT medical devices is a remote health monitoring, also known as a telemonitoring. The utilizing of such an IoT solution reduces the cost of medical assistance, since in some cases patients do not have to visit physicians or emergency. Patients may stay at home in comfortable conditions, while medical experts will remotely monitor any changes in their health and act accordingly to the received data.