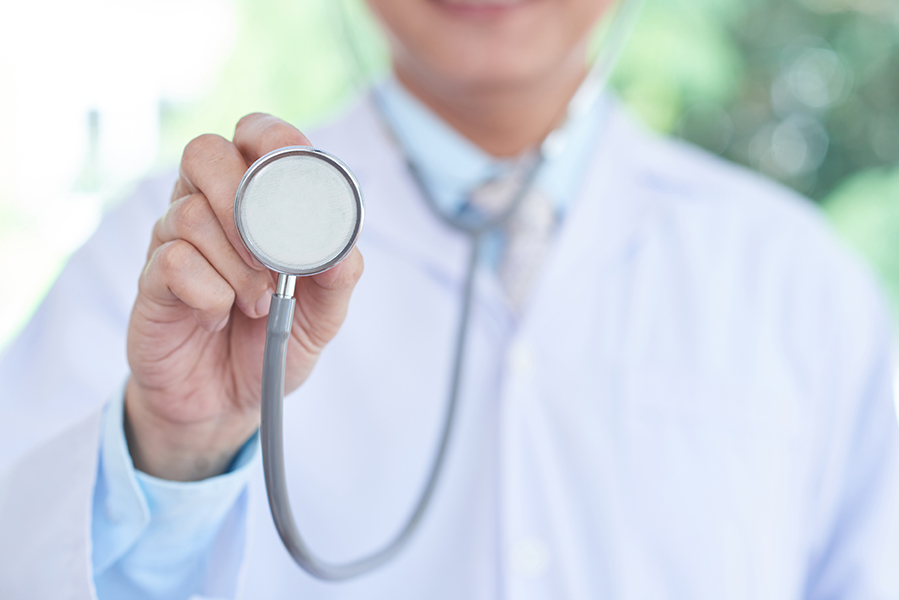 "You have to choose the correct technology and solution and wrap the people and process around to link them together. People, process, and technology are interrelated. You can't talk about one without the others."
- James Woodson, MD, FACEP and CEO of Pulsara, a provider of mobile communication network software for healthcare systems
Over the last decade, smartphones have made a disruptive breakthrough, started from merely communications tools with a set of simplified games and got to where they are now – powerful business mediators with lots of specialized mobile apps.   
The industry of digital healthcare is quite diverse as it includes several components.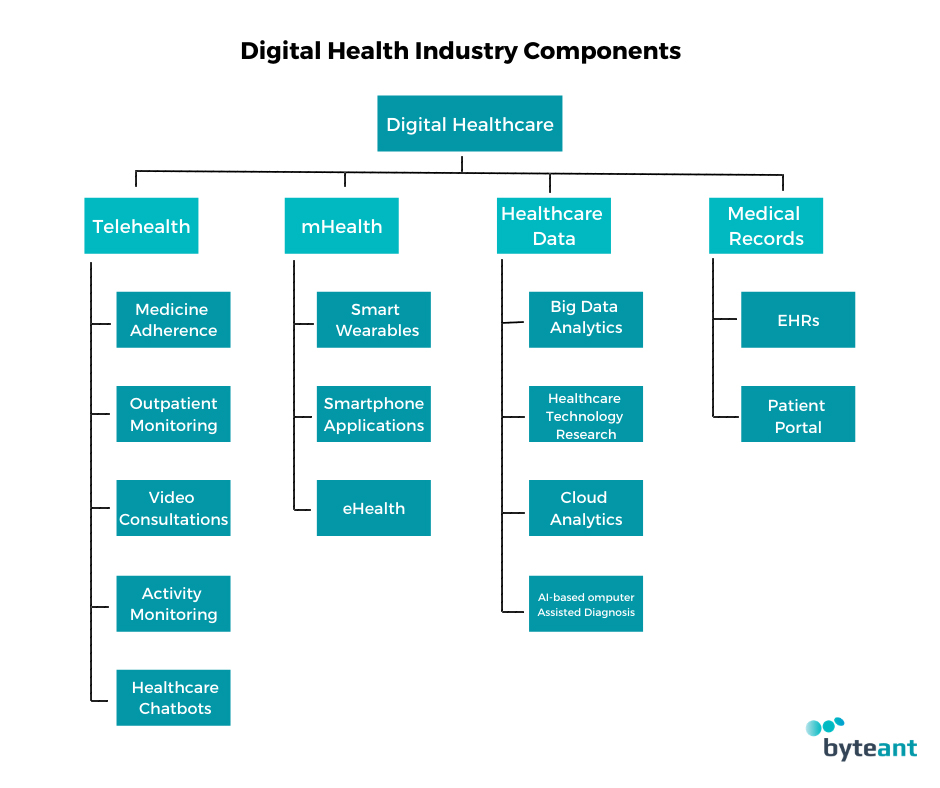 As you can see, the digital healthcare space is quite branchy as it leverages the huge potential of the latest innovative tech trends, like IoT, Big Data and AI for the sake of both patients and healthcare providers. Earlier, we already elaborated on the benefits of adopting Telemedicine services on a global scale. This time around, we will focus on using healthcare apps and single out the best medical apps for doctors and patients.
mHealth: The benefits of using medical apps
Nowadays, this is mHealth that drives development and revenue throughout the overall digital healthcare industry. The recent stats by Statista show that by 2021 the global mHealth market is estimated to reach $100 bn, which accounts for nearly half of the predicted total digital healthcare share of $206 billion.
The reason behind such popularity is pure and simple – medical applications can help enhance the interaction between patients and healthcare providers across multiple touch points:
Improve patient experience. Medical apps for patients come in handy in handling ordinary cases as well as in critical situations, where access to professional medical assistance is not available at the moment (patients with disabilities, rural dwellers, etc.).
Personal health data security. Modern healthcare software solutions ensure storing all the medical data safe and sound on cloud-based servers, while enabling patients keeping track of all the changes within their past health-related admission history.
Enhance physician efficiency. Medical apps for doctors are an indispensable tool when it comes to orchestrating massive personal and patient datasets, optimizing communication, and making their job less stressful with minimum paperwork.
Accurate real-time healthcare insights. Harnessing the power of healthcare mobile app development can greatly improve communication efficiency rates for all the stakeholders. What's more, it helps avoid human errors to get more reliable results needed for further patient treatment.
10 top medical apps to consider for 2020
Among the ocean of unappetizing medical apps, however, it is way too difficult to find the effective ones that would suit your needs. You may wonder, how to choose a decent mobile application for healthcare?
After a thorough examination (not medical this time, though the pun is intended), we've made up a top list of the best medical apps for doctors, medical students and patients of 2019. So, here it is – just take your pick!
With all that said, you can't but notice that mHealth apps are great in number and quite hard to choose from. However, most of them allow users to give it a try with free trial periods and less pricey individual plans.
If you are likely to have a personalized software app tailored to your specific healthcare needs, you'd better turn your eye on custom-built solutions. ByteAnt is skillful at developing and integrating robust medical applications for healthcare organizations and their patients. You are free to contact us at your convenience – anytime.