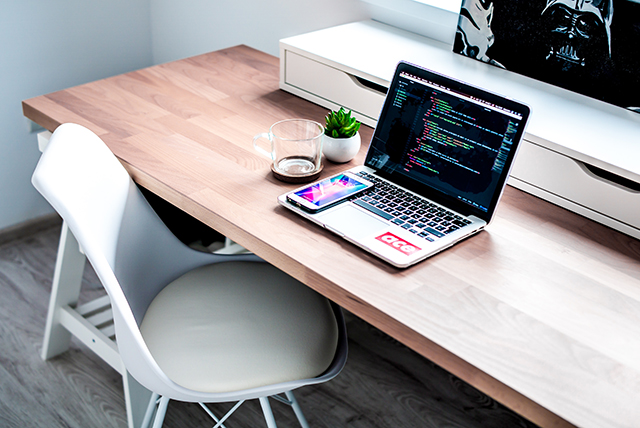 Overview
Serverless computing, which is commonly referred to as just Serverless, is a promising cloud-based technology model that has emerged on the app development and software architecture horizon in recent years. Trying to avail themselves of the huge serverless frameworks potential, many big-time market players have been quick to jump on the cloud services bandwagon. Such software giants like Google, Microsoft, IBM and Amazon already offer the customers to migrate all the local business operational efficiencies to be hosted on their flagship serverless platforms like AWS Lambda and Azure Functions.   
Simply put, serverless architecture is an event- and request-driven tech solution allowing application developers to create actionable working environments in the cloud that have all the necessary computational resources needed for a smooth coding flow. This framework comes in handy especially when time is an issue and the tasks assigned are quite resource-intensive.
Moreover, while opting for serverless services to streamline your application development processes, you can drastically improve your other business optimization initiatives along the way – like DevOps and Agile practices.
Serverless and microservices model: What's the difference
On the one hand, these two architectures possess similar functional properties – that is, they can minimize operational costs as well as the application deployment cycle, handle ever-altering development requirements, and optimize everyday time- and resource-sensitive tasks. On the other, there are some striking differences between microservices and serverless models you should definitely get to know.
Microservices. This tech-enabled solution is a smaller type of SOA (service-oriented architecture) that provides programmers with full access to relevant libraries hosted on cloud servers and lets them deploy various functional modules along with multiple protocols and API, such as JSON, RESTful, AMQP, SOAP and more.
As a rule, the microservice architecture enables data containerization through software executable packages like Docker, with all the necessary data getting unpacked on demand as developers access a given API. Numerous microservices patterns ensure the continuous deployment of applications via operations run on the cloud platform.
Also, you should remember that utilizing microservice architecture may turn out to be quite pricey for business owners, since even sitting idle microservices are, in fact, active – therefore, you'll have to pay for host servers capacities on a daily/monthly basis.
Serverless. The serverless architecture is way more promising for application developers as it provides the execution of cloud-based working environments on demand. It means that serverless functions are triggered only when a certain event is getting set. This done, the functions execute a sequence of operations depending on the commands that users have input. Then the serverless platform applies a set of preconditioned algorithms and rules to process computations and come up with actionable results.
After all the operations are through, the environment you've been working in folds up at once until the next task is requested, which apparently gives us the right to call the serverless architecture a real on-demand app development environment.
All in all, the microservices are way better to be employed for such use cases as eCommerce websites, where the containerization of various large-scale data sets is a priority. Serverless showcases its great potential when it comes to optimizing development costs and time.
Also, it is more preferable to opt for serverless architecture if your business flow is event-based and you don't need to run your operational tasks all the time. This holds true especially for IoT-fueled applications where time-critical alarms and notifications usually take place. To get a clearer picture, let's have a closer look at some serverless beneficial features and characteristics.
How Serverless works
Serverless as a development model driven by preconfigured events, utilize a number of distributed cloud-based services to streamline the software deployment workflow. Usually, it embodies two complementary service models:
Backend as a Service (BaaS)
Function as a Service (FaaS)
Let's delve into some of their peculiar features. So, BaaS is all about leveraging third-party multitenant architecture capabilities to enhance your own application deployment and delivery efficiencies. Its common features are usually provided as SDKs or API gateways and all the needed actions are executed in the cloud only and are usually referred to as pieces of your legacy on-premise infrastructure or code data. This solution enjoys a truly fast development cycle and shifts full responsibility for software and infrastructure maintenance on BaaS provider's shoulders. What's more, its capacities are virtually endless, which enable app developers to scale up the deployment flows on the go.
FaaS platforms like AWS Lambda, for example, are types of event-driven development architecture that ensures robust hosting services while using a pay-per-use model and getting triggered only when some functions or events predetermined by users are slated for action. The common triggers for activating FaaS functions are prescheduled events, file uploads, new commits to a repository, emails, database updates, HTTP API calls and the like.
When working in duo, the BaaS and FaaS models can help developers to handle complex resource-intensive tasks that involve hosting of your data, infrastructure as well as business logic elements. This said, serverless comprises both of these two approaches, thus giving users a wide scope of functional benefits. The scheme below is to clarify the difference between serverless and other popular cloud-based service solutions.