Telemedicine App Development: Market Study and Startup Opportunities 2020 [+Whitepaper]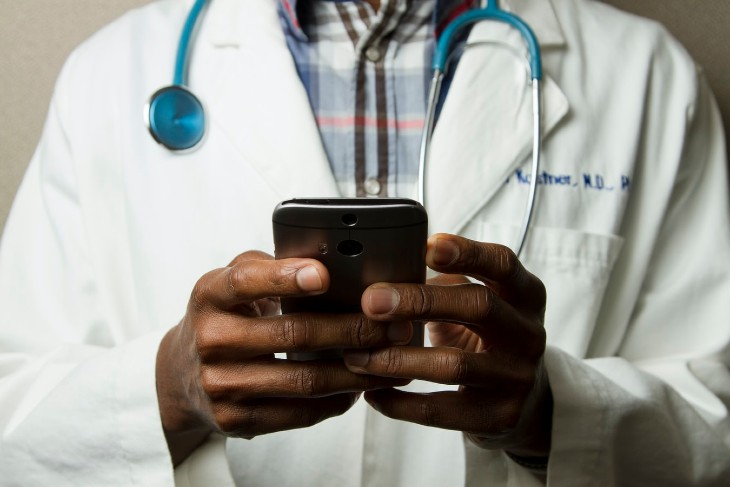 Recently, the medical care sector has shown its inability to handle a striking demand in service. Therefore, telemedicine or remote care applications could become irreplaceable tools in next-gen healthcare. Enabling virtual treatment, they have become robust alternatives to physical doctor visits amid the COVID-19 outbreak.
In just a few months, the service received spikes of attention and venture investments. In the first quarter of 2020, health tech startups closed 142 deals and received $788 million of funding in the USA. The high interest from investors, community support, and simplified US regulations open up exciting opportunities for telemedicine startups. 
"Mental health, an otherwise underfunded health sector, also saw a 65% year-over-year increase in funding, suggesting the pandemic could shine a light on previously overlooked areas for health innovation." - StartUp Health
Telemedicine market growth
Right now, we witness the rising number of partnerships between telehealth businesses and medical institutions. No wonder, as telemedicine allows physicians to expand the distance between them and the patients, organize secure quarantine rooms, and reduce the risk of spreading the disease. Thus, telemedicine startups are beginning to explore the B2B market which hasn't been considered until now. Virtual care apps become the first line of defense for medical staff.
Meanwhile, analysts predict some positive telemedicine growth dynamics in the next few years. According to MordorIntelligence, telehome and telehospitals are predicted to grow the fastest in the North American market with a CAGR of 18% until 2025. The main factors driving change are:
Increasing healthcare costs;
Sufficient advancement of technology;
Lack of medical personnel;
Rising burnout rates among doctors;
The growing need for chronic disease monitoring;
Growing user's access to the cloud.
All of this creates favorable conditions for launching health tech startups and simplifies their go-to-market strategies.
Newly born telehealth startups 
The recently launched applications prove an unexplored potential of this segment. A US startup Tyto Care released a new kind of telehealth application coupled with the complete toolkit to make remote health examinations at home. It includes a stethoscope, an otoscope, headphones for listening to lung sounds, and more. All the devices are interconnected and unified into a single software system. 

The health tech startup received $100 million of overall funding and got 3x growth in sales in a single year. Now it's planning to reach the European and Asian markets. Does this mean that all telemedicine startups will be successful? Of course not. However, it already shows how telemedicine app development provides great value in the current environment.
Could this trend become the new norm in the post-pandemic world?
Recently, the US physicians and lawmakers required to remove the telemedicine service restrictions after the pandemic ended. Mike King states that users who have tried remote service are unlikely to get back to routine processes and face-to-face meetings. If this is true, we are in the middle of the industry change. 
Let's explore the new applications of telemedicine amid the pandemic.
Education of users. As the misinformation about COVID-19 symptoms spreads, consumers are turning to healthcare consultants to get a proper diagnosis and avoid misinterpretation of their symptoms. Thus, telehealth software is largely used by hospitals to educate their patients and easily monitor their health status.


Mental health consultations. Due to the growing stress level in times of uncertainty, citizens and companies are increasingly turning to psychology consultations. For Lyra Health, a mental benefits startup, the demand has doubled since the COVID-19 outbreak. A lot of requests come from employers requiring telehealth services for their teams to grow their productivity.


Patients triage. Medical institutions are encouraging their patients to choose virtual visits instead of going to the hospital for initial consultations. This way, they can reduce the hospitals' workload and the risk of getting sick. Another reason is cost-efficiency. A single virtual consultation can save from $19 to $120 of expenses, not to mention expenses for travel.


Thus, health tech startups willing to build their tech products should consider the market changes happening now.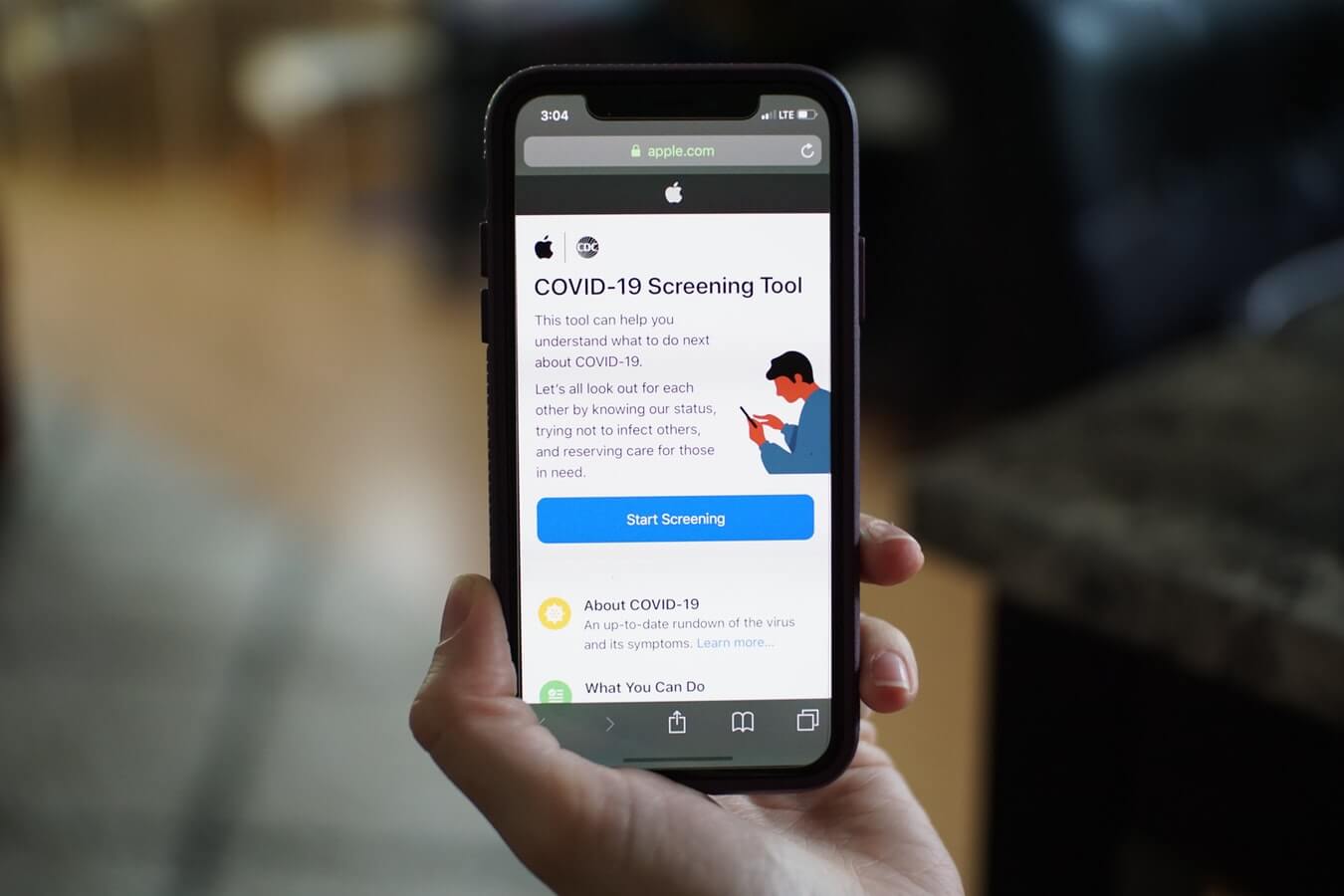 Rising telemedicine trends
Targeting elderly populations and citizens at risk
Experts state that elderly and vulnerable citizens are the core category who benefit from remote care. Due to their travel limitations, telehealth software seems to fit them perfectly. Anyway, it's worth studying your audience before the telemedicine app development begins. This way, you can offer the right feature set and reach them via the proper platforms.


New access points for increased convenience
74% of consumers choose fast and convenient healthcare over live interactions with physicians. By making your telemedicine app accessible over the tablet, mobile, and smart TV device, you significantly increase the chances of getting noticed and widely used.

For example, the US telehealth vendor AmWell recently presented CarePort - a telehealth service for home TV. Connecting a doctor web application with any TV device through HDMI, the app turns a user's living room into a room for care. A customer can accept the doctor's call via voice command and begin the session. Such service format is perfectly adjusted for people with mobility challenges or elderly citizens who are still heavily attached to their TVs.


Integration with EHR & EMR and other software
Some of the best telemedicine apps on the market have EMR and EHR software integrated. No wonder, as this simplifies doctors' work with patient medical histories, gathering and storing information, documentation, and more. Telehealth software should simplify doctor's work and align well with other must-have processes. For instance, direct integration with lab records and pharmacy software would significantly simplify the creation of prescriptions. 
What is a whitepaper about?
Telemedicine app development is an exciting opportunity. However, it requires careful planning and industry understanding. Thus, we prepared for you a detailed whitepaper on telemedicine development & market trends.
It covers the opportunities and challenges for health tech startups in 2020. Based on detailed market analysis, expert thoughts, and real-life examples, we carefully examine the rising tendencies and profitable areas in this niche. It also explains the bottlenecks to complete service adoption and how telehealth companies deal with them.
Explore a full guide on health tech development, including the costs, time, and necessary feature set for your service. At ByteAnt, we are convinced that with complete and in-depth info, one has more chances to set its tech product for success.

About us: ByteAnt is a trusted software development partner for small and mid-size businesses. We help our Clients choose an efficient technology stack and built competitive software products. If you have any questions left, feel free to drop us a line at any time.