Launched by a venture capital agency, the Traction podcast series covers the key lessons startups need to learn to achieve better results. You can find startup founders, media representatives, and investors among the guests of this show. The topics discussed range from the product-market fit to growth hacking and working with co-founders. You can also learn how to find the best tech talent for your startup from this podcast.



Equity is a podcast created by TechCrunch, focused on capital & finances topics. The host brings you stories straight from Silicon Valley about finances management, and the exact sums of fundings raised. Explore the rules of venture capital, how much various startups raised during each seed round, and how not to lose money afterward. 
Listen to the partner at Y Combinator, sharing his advice and talking with startup founders. Y Combinator has dedicated funding to more than 500 startups such as Dropbox, Scribd, Reddit, and Airbnb. Thus, this podcast is a rare chance to view things from the inside out. Learn what may go wrong and why. Real-life examples may be useful for your own startup.
If you are looking for the interviews with the most successful startup founders, look no further. Besides them, the podcast also includes lessons on entrepreneurship in another format. By signing up for a Premium plan, you get instant access to the full list of interviews and courses.

The topics of lessons vary from how to create free publicity for your product, to growth and influencer marketing.


Listen to the weekly episode series hosted by Chris Denson. Focused on technology and creativity in the corporate world, series uncover some of the greatest projects and the founders behind. Some of the hosts include Lee David Zlotoff, Jon Levy, and Philip Thomas. Learn how to engage your users and create a Wow effect with this podcast. 


Rated as the best of Apple Podcasts for three years in a row, the show received more than 9000 5-star reviews. It was named the #1 business podcast on Apple Podcasts. Some of the guests of this podcast are famous athletes, musicians, actors, and investors. Tim Ferriss show teaches you some valuable lessons on how to succeed in a business world based on real-life examples. Make sure to check it out if you are interested in entrepreneurship.
This podcast includes more than 500 episodes and is among the highest-rated ones. It educates on building and growing your startup through in-depth conversations with tech  & SaaS founders. The podcast runs since 2010, teaching you how to monetize your B2C product, what the core SaaS KPIs are, and what to search for in a co-founder. Check it if you are working in a SaaS industry.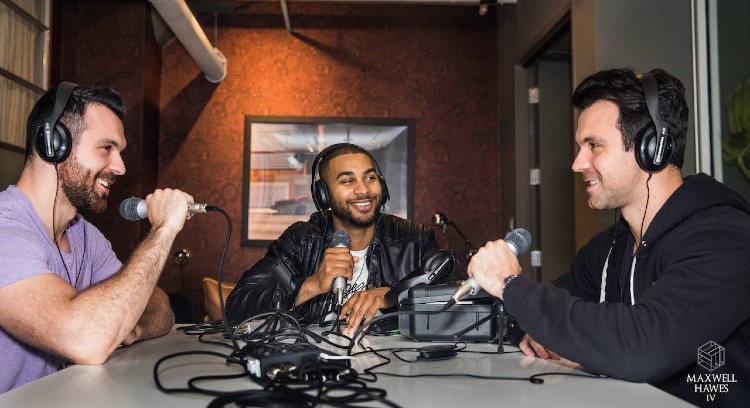 This startup podcast features the stories of entrepreneurs with non-tech experiences, such as consultants, bankers, and athletes who changed their careers. Explore the stories behind growing Thinkful, Climb Credit, Promise, and other technology startups with non-technical founders.
Learn lessons from experienced entrepreneurs and startup founders on how to build, release, and grow your idea. Launched by Stanford University, the podcast shares advice by business leaders, like the co-founder at Alibaba Joe Tsai and the co-founder at Strava. You can learn to find a narrow niche, build the necessary founder's skill set, and learn from your users with this podcast.
Pitching for funding is among the most important stages for startups. This podcast offers access to behind the scenes of investors' decision making. By learning what investors are searching for, you can get a competitive edge over other startups. Some of the other topics discussed we should mention, are the customer acquisition funnel, the system for growth, and fundraising changes during Covid-19.