Crop monitoring
Drones are one of the key assistants in precision agriculture. The ability to see a field from a bird's eye view opens up new horizons for crop health analysis, a deeper understanding of the condition and potential threats. Drones with computer vision models cover vast areas in a short time, which significantly saves human resources.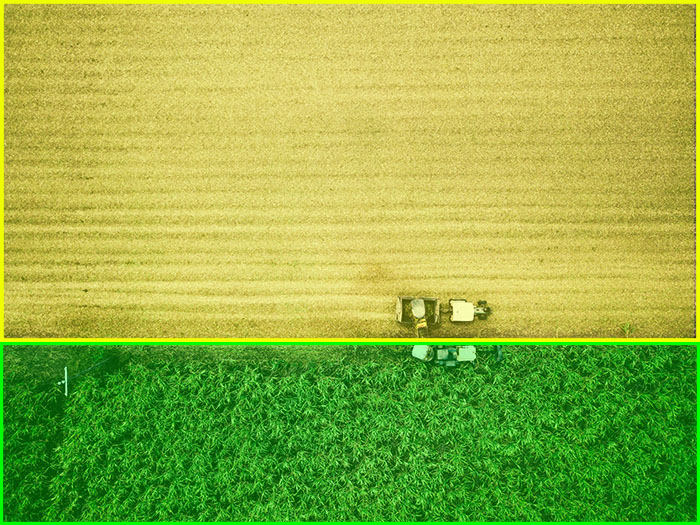 Computer Vision in Autonomous Harvesting
An even more amazing intelligence system is the implementation of deep learning algorithms for robots that automatically pick vegetables and fruits. With the help of datasets, the computer vision model is trained to identify any type of fruit or vegetable, you just need to upload a huge number of their photos, and the model will create an algorithm for its image detection. You can set different times for autonomous harvesting individual classes of food, and train the model to detect unripe or diseased vegetables.
Harvesting with the help of computer vision technology covers all the necessary needs and exhausts the need in human analysis.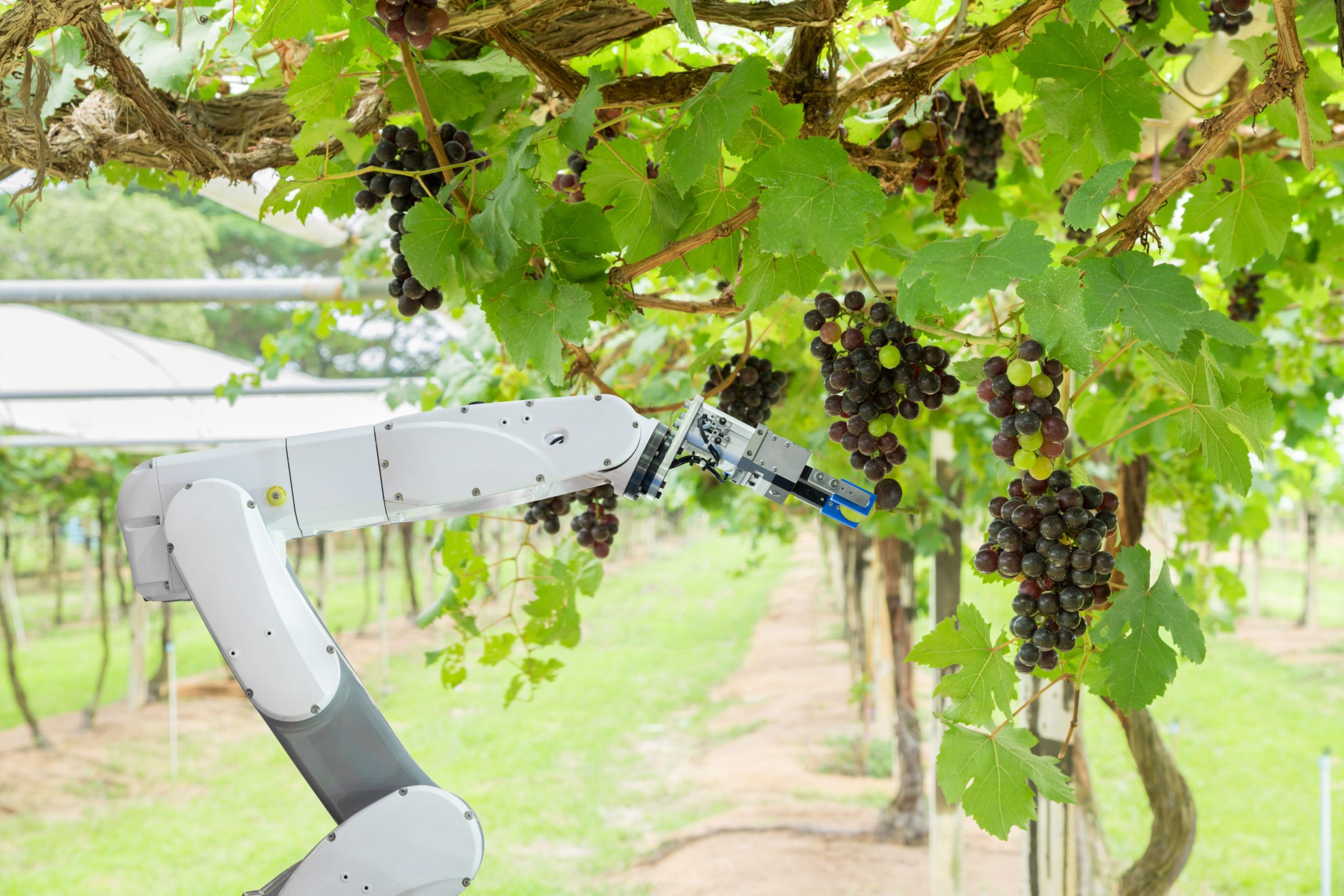 Yield Forecasting
Smart farming involves not only analysis, but also forecasting. Computer vision methods contribute to accurate yield forecasting, which in turn will help to avoid unnecessary waste in logistics and delivery.
By sharing raw data from robots and cameras, you can always calculate the amount of harvest, optimize the method of cultivation and engage in disease prevention.
Grading and Sorting
Manual traditional sorting requires a lot of labor, especially if it's a large farm. In addition, the image identification and classification of fruits and vegetables requires time and attention, which quickly exhausts workers.
With just a few cameras installed on your farm, you can evaluate different grading characteristics - by color, size and ripeness. Computer vision helps recognize crop needs for antibiotics or water.
Phenotyping in farming
Computers in farming are used not only for agricultural automation, but also for research purposes.
Agricultural machinery cameras can analyze and measure the necessary characteristics on how best to grow plants, what kind of environment suits them and general additional data for research.
Climate change is detrimental to agriculture, and phenotyping using computer vision will help preserve the crop, make it health and sustainable.

Sustainable Pest Management
Particularly noteworthy are Computer Vision models that detect pests, because they threaten crop fertility as much as drought. According to statistics, about 40% of the annual crop production in the world is damaged by pests. Diseases spread by pests cost the economy more than $540 billion.
Various insects live off the leaves, extracting food from them, because of this, the process of photosynthesis is poor, the plants begin to get sick, which leads to huge crop losses.
Pest monitoring is usually done manually by workers, but this method is extremely damaging to crops because detection occurs too late. It is difficult to notice small bugs with human eyes, but this task is easily accomplished with camera.
Using Computer Vision technology on farms will allow you to produce products with less damage, that will help to increase earnings.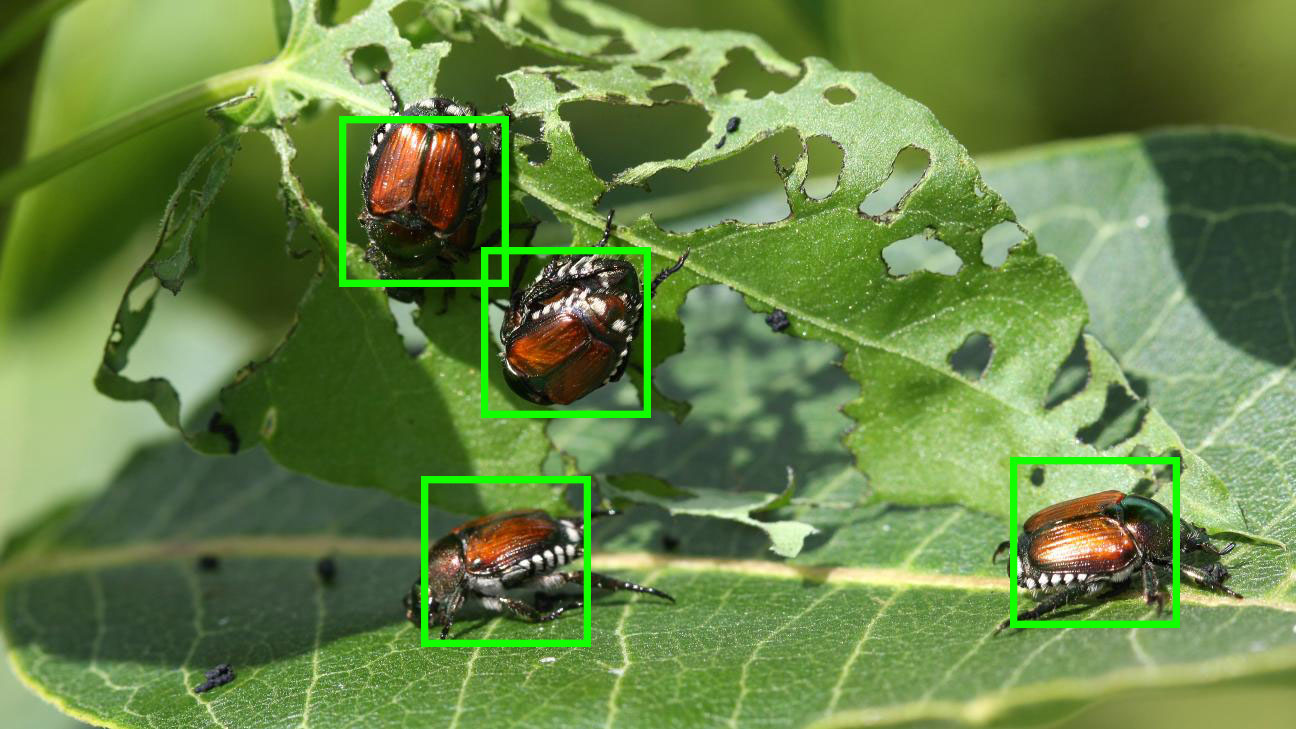 Species detection
We still need to track down a huge number of rare species, and their survival depends on our deep research. Of the total number of rare animal species, we have studied only 17%.
Computer vision helps to capture even the rarest animal species by training a model with photographs of that species.
Also, the use of manual research threatens species due to contact with people and stress for animal or deliberately allow access to poachers.
Implementation of such sustainable technology as Computer Vision eliminates all of this risks, cameras can reach the most inaccessible places, can work day and night and do not disturb animals at all.