Things to Consider while Redesigning your Website
1. Website speed/Page loading time 
Lower page time can have a direct impact on revenue. Usually, people don't like to wait for anything while this goes to an extreme level in the digital world. Your web page should not take more than 2 seconds to load 47% of consumers expect that. More than that, if your website takes more than 7 seconds to load, you are supposed to miss 33% of your potential customers. 
Check your website page speed and work accordingly and figure out what keeps your website slow. 


2. Mobile responsiveness
Did you know that 79% of smartphone users made online purchases using their smartphones in the last 6 months of 2019? When you redesign your website, make sure that the website meets the modern customers' needs.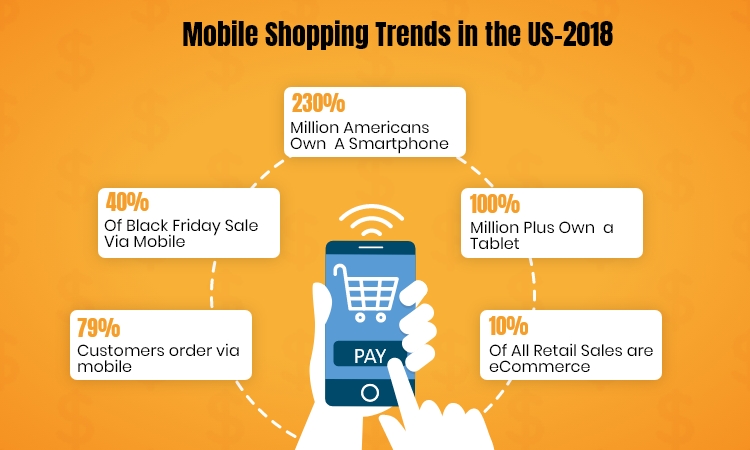 Most importantly, Google loves mobile-friendly websites as it announced mobile-first indexing in 2018. Even though it will have no impact on ranking, Google will choose an AMP page first when encountered with AMP and non-AMP pages together. So, consider this tip as the significant one when redesigning your website. 
3. Website optimization
No doubt, you may be aware of website optimization, and you may have been following it as well. However, we are suggesting to add even more optimization —we mean conversion rate optimization. 
Conversion rate optimization (CRO), according to MOZ, refers to the systematic process of converting your website visitors into prospective buyers. Well, it does it by recognizing every move of costumes visiting your website. It can help you know how customers interact with your websites, such as how they move through the website, what action they take, what creates barriers for them to explore the website, and complete goals. You can understand this optimization more by exploring the internet. 
4. Consider adding web animation
Web animation is the latest hack of web design. It helps users serve purposes without affecting web page loading time. It will keep your customer engaged without letting them lose their patience. 
Today's users don't want to wait for the page (that takes time) to load and read long content. If you are wondering where to add animated videos, then you can add videos to every page, be it blogs, landing pages, service pages, product pages, or anything else. 
5. Keep SEO in mind 
Underestimating SEO will cost you millions. Everyone says that content is king, and it's true as well. But, it's entirely enough. Good content may attract users, but if it is not optimized, how will it reach your readers, clients, listeners, audiences, or spectators. In short, your content has to be optimized for both your readers and the search engines —browsers. 
61% of marketers follow SEO best practices to grow organic traffic and web presence. You can consider adding Robot Meta tags, which let search engines know how to present content in the search results. Don't worry. The Robo meta tags are not visible to users, leaving its perfect effect on search engines. 
6. Flat design  
Gradients, highlights, and shadows are part of the 2.0 version of Flat design. It refers to a minimalistic approach to design, involving minimalist use of simple elements, typography, and flat colors. Let's take a look at the logo of Google's Chrome (given below). The two versions can help you understand what flat design 2.0 is.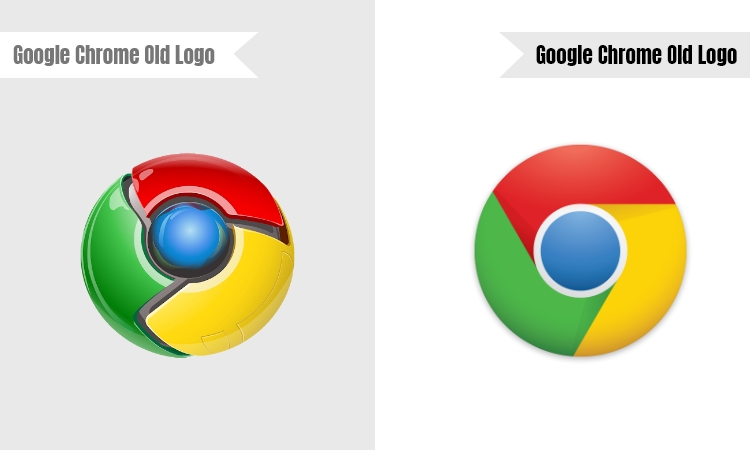 The flat design appeared in 2000, but it was full of graphic website elements. Then came 1.0 with the primary aim of providing the best user experience. Unfortunately, it failed to deliver during the primary approach that 1.0 created to redirect users to CTA couldn't work. That's when 2.0 came up with a better user experience and allows interface designs to be efficient and streamlined.
7. Split-screen content 
Website redesign with split-screen content is the trend that offers a lot of ease to your users. It helps users find the information they are looking for in less time. Besides, when you have more than just one idea to convey, why keep an uncluttered look? Leverage your website with splitting screen contents and let users make productive use of services and products. 
The split-screen design is continuously growing and evolving. People also love this design, and integrating this look will give your website an edge over those with no split-screen content. 

8. Testing and launching
Once the redesigning part is ready, wait before you make it live for customers. You still have one step left, and that is testing. Testing your website design before relaunching is as important as redesigning the website itself. You need to ensure that;
The website looks exactly the way it was planned 
It functions as expected
Do the pages of the old website redirects to the new one smoothly 
What is the backup plan in case of an emergency? 
Once you get the answer to these questions is affirmative, you are all set to make an official launch of your website. 


Final Thoughts
When it comes to redesigning your website, the sky is the limit. You can make as many changes as you want. It's a constant process. However, keep exploring new stuff, think about what will help your website grow, earn more leads, and more, and plan your website redesign accordingly.