RESO Web API standard to replace RETS: main benefits for MLSs and brokerages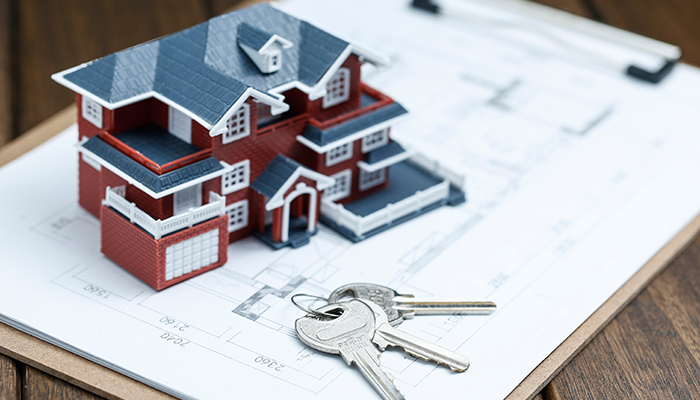 Overview
With the Internet technologies extreme development within recent decades, more and more companies and individuals on the real estate market are getting started to adopt emerging tech trends. Their priority is to simplify the searching, standardizing and managing procedures while handling massive databases. One of such innovations has become an integral part of the real estate business today as it can provide interested parties with full-fledged information they require.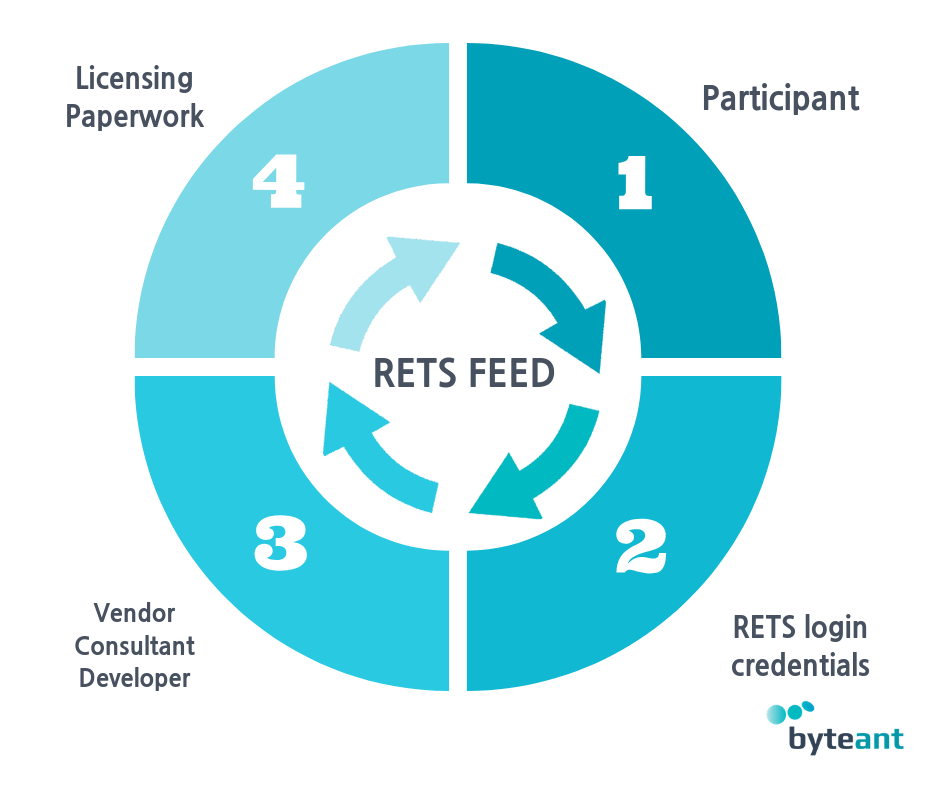 RETS, also known as Real Estate Transaction Standard is a framework, designed in 1999 by NAR specifically to fix those issues related to decentralization in the real estate industry, as well as to optimize MLS data transferring and distributing a vast amount of real estate information. But due to databases rapid raising and real estate activity mass shifts to online services each day, RETS was planned to be replaced with RESO Web API by June, 2018, according to Real Estate Standards Organization. A new standard enjoys its own API, so dealing with massive MLS sets of data has become smoother than ever before.
Difference between the RESO Web API and RETS

Considered as a gold standard over a protracted period, RETS streamlined real estate information transfers among agents, brokers and online databases. It also alleviated and improved a connection procedure to the MLS (Multiple Listing Service), from which specific property listings could be acquired and updated online. 
Not to mention the creation of the IDX or Internet Data Exchange industry, which makes it possible to access MLS listings and integrate them with your own websites. There is also a RESO Data Dictionary, which defines the structure of the real estate listing data.
RETS is an XML-based framework, allowing to access an MLS database with IDX software in order to acquire listings, run updates and make them relevant. Strictly speaking, you can download a real estate listing required from MLS database on your local server and make odds even through updates, so your databases and databases from MLS are synchronized. Moreover, you can align RETS assets with your website and CRM system, so to synchronize real estate data more efficiently.
Along with a rapidly growing total amount of real estate companies shifting to online services, however, the number of property listings skyrockets as well and results in an overwhelming databases duplication. This tendency eventually drives real estate agencies and brokers to switch to hosting services for MLS databases and obtain reliable security of sufficient level in order to handle an enormous amount of data.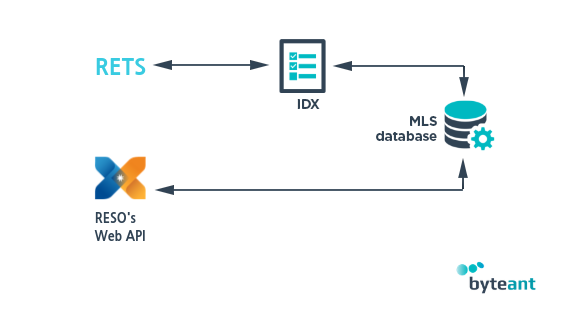 RESO, being an innovative data technology standard and a replacement for RETS, is designed primarily to overcome aforementioned issues, streamline databases transferring within MLS and reduce the needs in local hosting, as well as security costs. Its real estate API leverages OData, an open data protocol, together with Representational State Transfer (REST) architecture, thus allowing to effectively implement the real estate industry into mobile and social apps, providing a great opportunity for developers to expand their business and simplify the working processes. Though the changing would not be immediate and take some time, so RETS is planned to work for a while, giving time for specific companies to readjust to a new real estate transaction standard.  As it was mentioned above, RETS has two major issues. 
First of all, the duplication of MLS databases on local servers is required, which is a real problem, as RETS servers can exceed 100 GB, resulting in the necessity of advanced and expensive hosting plan. In addition, all the databases must be regularly synchronized and updated.
Another problem is security, as you can't be one hundred percent sure in MLS security, since its databases are spread across the Internet.
As an MLS API, RESO Web API is a silver bullet for these issues, with the main goal to provide a way more optimized open data acquiring, transferring and operating. Unlike RETS, RESO is more an application, than XML-based framework, the main difference of which is the possibility to send adjustable direct search queries to the MLS databases, without acute needs for local hosting and storage. That can actually help to reduce expenses and streamline info transferring procedures.
Please, feel free to get acquainted with the RESO WeB API Documentation for more information.
How the RESO Web API is better than RETS

With all that said, there is no single national and unified system yet that contain all the property listing databases being adjusted and optimized. Instead, there are a lot of small and medium-sized MLS. It is hard to imagine now, but without these two standards, it would take weeks or even months for experts to transfer a few listings and then clean and reformat the data, in case MLS databases are of different format.
So, it stands to reason that both RETS and RESO Web API are used today in Canada and the USA with a primary goal to address decentralization and fragmentation issues in the real estate industry.
Notwithstanding that RETS has brought new advantages and features, simplifying the working process for real estate agents and brokers, progress does not stand still. So at the moment, RESO Web API is a great innovative solution to replace RETS, as of high-performance functions and features as follows, just to name a few:
Lower hosting expenses, as of decreased utilizing frequency;
Streamlined databases transferring and handling procedures, as of real estate data direct access from web, mobile and other applications;
Simplified integration with other applications, such as mobile or social ones, which provides the opportunity to work with required data from different devices;
Improved MLS databases security level;
Reduced coding requirements;
A common protocol for product development
Taking in consideration the above, it is of high importance for real estate experts to have the safe, easy-to-use and intuitive infrastructure, in compliance with all their requirements, in order to perform efficient work and leverage acquired information. RESO WeB API is the exact solution such experts need, so the faster companies and individuals will implement this standard into their working environment, the faster they can gain profit and improve the entire working process.
In case you decide to use and apply such services, ByteAnt is always ready to offer you competitive solutions or provide an appropriate consultation regarding any other software development issues of your interest. Feel free to contact us anytime.