Feature set affecting your real estate app development cost

In this block, we specified the advisable features for a property buy & sell real estate app. They will definitely affect your real estate mobile app cost.


1.Sign up & login

The more alternative sign up/sign in methods you offer, the easier it will be to navigate your app. In 2020, one can sign up with social media profiles, Google+ accounts, or a biometric touchpoint. To make your app trustworthy, you may want to verify the user's identity via two-step authentication, sending an SMS code to his device, or using his biometrics to sign in. Also, by including seamless guidance with tips along the way, you may guide your audience and make their initial sign up intuitive.


2.Research by filters
Let your users filter houses by price, location, number of rooms. Trulia includes more than 30 search filters, which opens a new level of flexibility to buyers. One can sort rentals by whether the owners allow cats or dogs, by keyword, property type, and more. Think about how you can simplify lives to users every step of their way. For instance, searching by the date of publishing, neighborhood, parking availability, or house characteristics, a customer can find the best-matching property very fast.

3. Photos & street view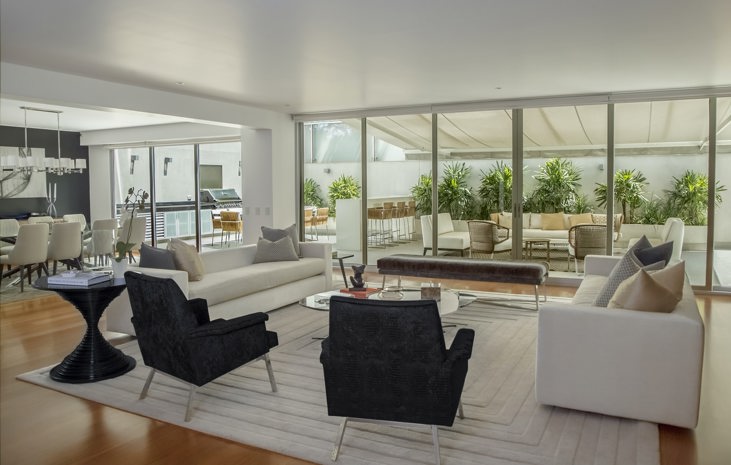 Did you know that photos are the most appreciated features in real estate websites? That is no wonder, as they let you have a realistic presentation of each apartment or house. For a more advanced feature set, you may also add a 360 virtual tour and indoor videos of a specific building. However, integrating a VR feature is a large chunk of work and requires specific skills to implement.

4. Property & neighborhood info
The key is to provide the most detailed information to users while engaging and entertaining them. For example, the Trulia app includes data on 34 neighborhoods, including photos, amenities, and stories from locals. Therefore, users can discover whether local schools fit their requirements, whether the community is friendly, and the level of crime via heatmaps. Sometimes you will need Big Data to provide personalized & relevant info.


5. Property submission & rich database of houses
Users should be able to add their own properties for sale or rent seamlessly via their control panel. However, if you are planning to build a home search app with the size of Zillow, you need to integrate data from Multiple Listing Services. You may use the IDX system (Internet Data Exchange) to enable this integration. Integrating the data from local US MLS and Zillow API, you can display up-to-date listings without the possibility to store it. RETS technology standard lets you get the necessary information straight to your CRM or application.
 
6. Geo-location tracking
Using this feature, users can find the houses nearby displayed on the map. The geo-location uses GPS or Geotags to enable this search. It is a useful option in the real estate search process.


7. CRM integrated
This one is particularly useful to real estate agencies looking to build an application. It helps to track all your leads and sales via a single system, getting real-time analytics about them. Based on this data, you can then craft your marketing & promotion strategies, sending relevant offers and updates. We covered the advantages and the applications of real estate CRMs in this article.


8. Maps and heat maps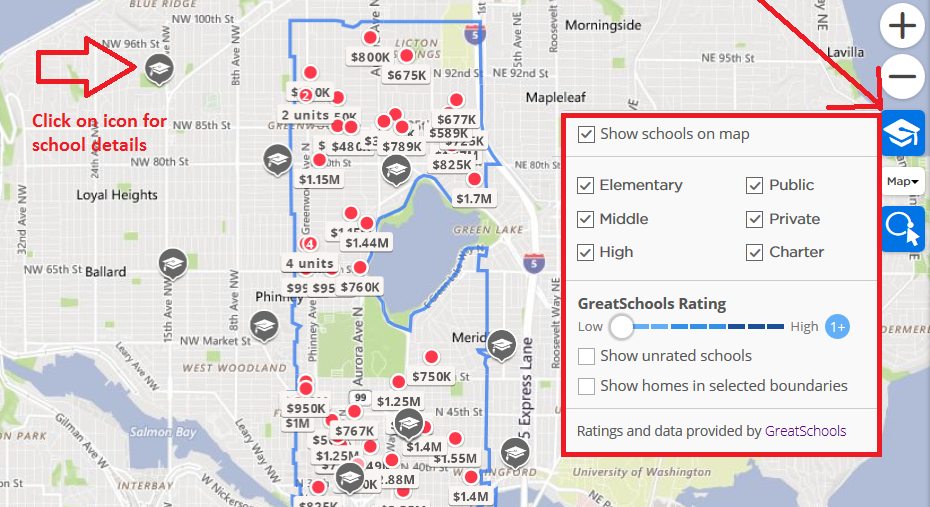 A map is an easy and engaging way to present property info. By using different colors, you can mark the areas with low, medium, or high levels of crime. Mark the risks of natural disasters, the infrastructure nearby, and the costs of properties across the regions. Besides this, consider clustering your markers to avoid overcrowding your map with too much information. Let your users choose how much information they want to see by selecting the search criteria. Important note: besides offering a map view, include the list view of houses for an increased commodity of service.

9. Cost calculator
Some applications let you calculate the interest rates for a home loan. Others include a calculator of a property price based on the loan amount, taxes, and some other factors. You can also integrate push-notifications to alert a user once an appropriate item appears.

10. Embedded chat & call


Let users close a deal by contacting a real estate agent directly via the app. Let him know the online status of the interested party. Via online conversations, users can get more details about a specific property and move down a sales funnel. For you, it means more deals and faster sales processes.
These are some of the must-haves of an intuitive real estate mobile application to buy or sell properties. You may also add the Preferred Items feature, the AI-powered recommendation engine, and the currency manager to choose the currency you need.


However, avoid overcrowding your application. Adding just one feature that your competitors don't have doesn't guarantee the success of your solution. That is why you don't need to have all the feature set in place that others have. Features are just small puzzles that make up the final picture.
Another aspect is the price of real estate web application development.

A web version is helpful to supervise all the users, deals, and control them with ease. Here are some features you should include in your administrator panel:
Real-time, weekly and monthly reports

Via these reports, an admin has a clear picture of who the most active users are, which are the most expensive deals, and the most popular properties.


Ability to add properties or delete users

One needs to have this direct control over the application itself and its users. This way, it is easier to fix the errors or abusive behavior once it is detected.


Total earnings report - lets you view the amount of profit generated through deals.


Login & sign up


Properties management - the ability to add or remove specific properties ensures your complete control over your app content.
Besides a control panel, some back-end development work will be necessary. Sometimes, you will need to integrate MLS APIs, create your own APIs, create push-notifications. Besides, storing your data on the cloud servers like AWS or Azure ensures its security but affects your costs.

Moving on to other factors affecting your real estate app cost

Other factors influencing your app development cost are the team size and country you work. For example, an hourly rate in the USA of a developer is $110-150/hour. In Germany, it is $35-55/hour, and in Ukraine, $30-35/hour.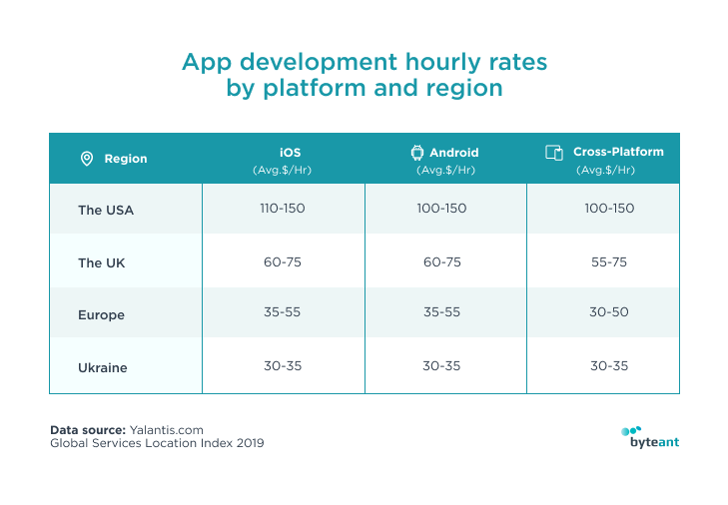 For example, to build a mobile app present on all three mobile operating systems, you will require at least one iOS developer, one Android developer, a QA engineer, a UI & UX designer, and one project manager. If you plan to have a web version of your app as well, a back-end and a front-end developer will be required.