Node.js development services we offer
At ByteAnt, we've been providing Node.js development services to develop fast and lightweight apps. With Node.js unifies engineers into one team, your can develop software twice as fast with fewer people. Hire Node.js developers to implement your app idea or power up your business
Node.js consulting
Combine client and server side with using single language Node.js which guarantees speed up development process, freed resourses and reduce the number of servers. With Node.js your app will works to 10 times faster. 
App alteration & re-engineering
Node.js is flexible and scalable language, when thousands of users connect to the server simultaneously, Node.js works asynchronously, meaning that it sets priorities and allocates resources correctly. Keep or grow the value of your application with Node.js development services by ByteAnt. We re-engineer & adjust the functionality of your software, optimize its architecture without completely rebuilding the existing architecture
App migrating to Node.js
Besides being easy, Node.js offers high performance. Switching to Node.js doesn't come with a significant drop in flexibility. It's an unopinionated framework, with no hard dependencies or strict conventions developers must follow.
Most interesting for growth-oriented companies, Node.js is its event-driven architecture features built-in asynchronous processing. Your application will handle more requests and working more times fast. Leverage advantages of Node.js to build a business-focused application.
Node.js app development
Do you want to develop lightweight, modeular and fast app like Netflix? Choose Node.js to descrease the startup time. The strength of Node.js is its ability to process data while it's being uploaded. You can start your own project with relatively low cost for the server infrastructure. 
Node.js web app development
The Node.js runtime allows developers to build both front and backend applications using only JavaScript, so its results in increased efficiency, as many tools are common for both. Develop your business application with friendly frontend and fast backend with Node.js
Fast MVP development
Node.js allows you to quickly develop an MVP. Node has already developed a large number number of packages with various functions. You don't have to spend time developing the basic functionality, but just focus on the business logic. Node.js means that your new product will be brought to the market faster and it will take less hours to create the first version of the product. 
Enterprise app development
Create a scalable and fast software for your business needs by hiring Node.js developers. This JavaScript framework allows you to build services like web and mobile apps can interact with, such as store data, send emails and push notifications, trigger workflows and so on. It is ideal for building highly scalable, data-intensive and real-time backend services that power client applications
Post-release support & maintenance
Do you need to support or upgrade your Node.js app? Hire Node.js developers to keep your app technically up-to-date, maintainable and secure. We iterate your product and use a continuous delivery approach to enhance your React app both from a technical and end-user perspective. We also fix all the flaws timely so that you don't have to do it yourself
What can you build with the Node.js development company?
Business online portals & enterprise systems
Who already uses Node.js?
Why hire Node.js developers?
Cut the time of product delivery
Thanks to Node.js large number of packages with a various functions, you can deliver your product 10 times faster than usually with easily MVP. Merge your frontend and backend team into one single team and speed up development process.
Scale your business without investing a lot of money
With Node.js, you can freed your resourses and reduce the number or servers. Make your application lighter and more faster. Node.js has a lot of modules so instead of implementing some features, these modules helped developers to get the job done quickly. 
Use the single language for both the browser and the server
The ideal solution for developing team is to choose Javascript. Node.js helps to enable both the browser and server applications to be written in JavaScript. It unifies engineers specialties into one team which allows to understand and react to users' needs. Built your apps twice as fast with fewer people
Develop social network
Node.js the thing it's best at doing is talking to other services. Applications always need to talk with API's and databases. Node.js helps to not doing massive data analytics so it's the reasonable solution for develop social networks, like LinkedIn. Double your traffic capacity, application will works up 10 times faster on client-side. Node allows you to implement a quick start, and then fast, relatively inexpensive horizontal scaling.
One team for all solutions
Node.js is built on the basis of the JavaScript language. As a result, this sighnificantly increases the likelihood of developing full-stack specialists in the development team: front-enders who are well versed in the backend, or backenders who are well versed in the frontend. The development process will be more efficient, because it is always easier and faster for a person to negotiate with themselves than with another person. This reduces the cost of communication between specialists and there will be fewer errors in process. 
Why ByteAnt?
We are a Node.js development company offering a full-cycle of engineering services for startups in real estate, healthcare, and other business domains. From requirements gathering to post-release support, you can reply on us with any technical or business-related requests of yours
Experienced Node.js engineers
Our Node.js developers have proven skills & experience to deliver software products which are ideal for enterprise. Node.js is on top position as the most popular technology and forecasts promise to growth even more. Node.js guarantees you scalability and its essential for your enterprise app because you never know when your venture will outgrow its current size
Long-term partnership
We are proud to become a vendor of Node.js development services for companies across the globe. Set up the cooperation within 2 weeks and keep it ongoing for as long as you need it. Long-term cooperation means we are not just a provider of Node.js developers, but a reliable business partner understanding your niche
Transparent communication
We have a well-tested and organized setup process to begin the cooperation smoothly. Daily communication with your team let us stay on the same page and prevent costly mistakes or re-engineering later
View our expertise in action
Condo Black Book
Accurate & locale-based data on the properties for sale is an invaluable asset to home buyers. Especially if you would like to search for condos in Miami or South Florida remotely. We provided a full set of redesign & development services for the existing real estate marketplace to optimize its performance and drive more traffic.
LEARN MORE
Heat exchangers sales app
A web app for defining the configuration for the heat exchangers and generating sales offers with integration into a CRM.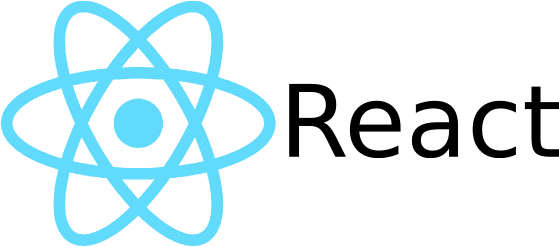 React.js is one of the most widely-used front-end development frameworks. Learn how you can develop a responsive and stable application using React development by ByteAnt. Build or enhance your existing software with React re-engineering and support.
We use the Azure cloud platform to drive your business efficiency and cut operational costs. Cover a wide range of your cloud computing & hosting needs using our expertise
We provide Umbraco developers to cover your website development or Umbraco migration issues. Use this .Net CMS to publish your content on the web. Explore how we can help