Price: by request
Documentation: https://docs.devicehive.com/docs
DeviceHive is an open-source IoT cloud service management platform, licensed under the Apache License Version 2.0, with a particular focus on big data analytics. This function-rich technology can:
support Python, Node.js, Java and other client libraries
provide scalable public, private or hybrid cloud resources
support Docker and Kubernetes deployment options
handle single and multiple production volumes at scale
deprive of minor technical peculiarities
connect any devices with REST API, WebSockets or MQTT protocols
leverage the benefits of Apache Kafka, Spark and Cassandra solutions for big data analytics
What is more prominent about DeviceHive is that it is mostly free to use and change, though also having fixed price services. Both professional developers and consultants support the platform's implementation.

DeviceHive offers robust tools to set up communication between smart IoT devices. It fills the gap between cloud development, embedded, and mobile app development.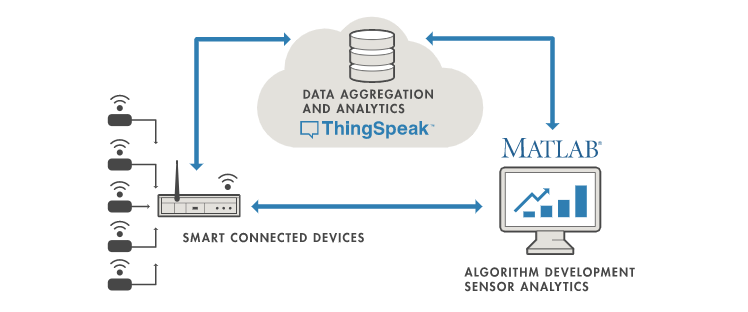 Price: from $ 650 /unit
Documentation: https://www.mathworks.com/help/thingspeak/
ThingSpeak is a relatively young IoT platform that tightly collaborates with MathWorks. This gives the possibility to leverage from timely MATLAB data analysis from numberless sensors. The platform comprises:
live data streams aggregation and analytics;
data recording from public channels to be further used in newly created private channels;
assignment of  public channels to share data;
visualization of collected data;
updates of channel feed via the REST and MQTT APIs;
MATLAB® online analytical tools for exploring patterns and relationships;
TimeControl function that enables event-triggered alerts.
To sum up, this framework's biggest advantage is that it really makes things communicate with you.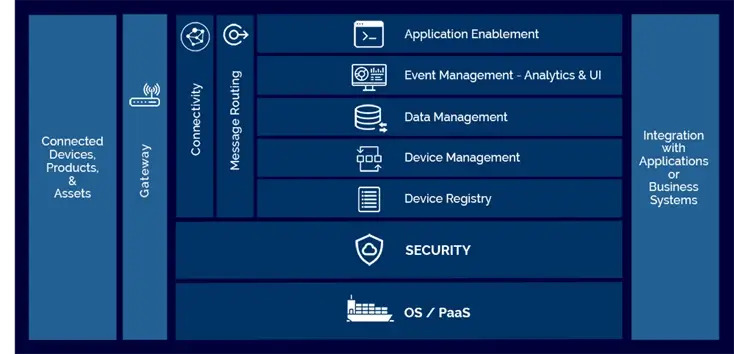 Price: from $500 /month
Documentation: https://mainflux.readthedocs.io/en/latest/
Mainflux is an open-source and patent-free IoT platform that has a rich number of advantageous tools for data collection and management, core analytics, and event scheduling. No matter the industry, Mainflux provides:
connectivity of things and users via HTTP, MQTT, WebSocket, CoAP protocols;
device management and provisioning;
container-based deployment by Docker;
container orchestration by Kubernetes;
enhanced data security with customizable API keys and scoped JWT;
low OPEX (operating expense) benefits;
Both protocol and device agnostic.
This platform is written in Golang and can be deployed as an on-premises, hybrid or cloud-based model. Prices may vary, starting from absolutely free-of-charge installation modes and support plans to fully-managed business and custom variants.
Price: from € 3.95 / month
Documentation: http://docs.thinger.io/
Thinger.io is an open source ready-to-go platform for cloud IoT projects. This software enables deployment through Docker containerization methods. Among its beneficial features there are:
smooth multi-hardware integration;
hardware support of Arduino IDE, Linux, Sigfox andARM Mbed boards;
easy-to-use cloud admin console;
live data streaming to websockets;
device data visualization in the cloud via real-time dashboards;
support of both iOS and Android mobile apps;
IFTTT event-triggered settings for multiple IoT devices
This OSS tool is highly sensible, easy-to-use, scalable and secure. Both free and paid subscription plans are available.