Technically speaking, every digital business wants to make a difference so it is nowadays opting for becoming environmentally sustainable. On the other hand, a tremendous necessity to think about the future of the planet and humanity arises as far as the eye can reach. An already-changing climate, the overconsumption of nonrenewable natural resources, biodiversity losses, extensive deforestation, extreme natural disasters, massive carbon dioxide emission, poor air and water quality are the real challenges that are impossible to face alone. 
How digital trends impact sustainable technology growth
For sure, all the popular tech trends like AI, ML, Internet of Things, Big Data, edge computing, robotic process automation and others come to ease our lives. That is why average users as well as large-scale enterprises pursue these innovations and changes. For instance, artificial intelligence has been the key to complex data analysis and management aimed at sustainable decision making in such areas as climate change, air and water security, biodiversity conservation, disaster resilience, etc. 
The potential digital technology investments are estimated in billions of dollars annually, for example, experts from IDC predict that worldwide expenditure on AI systems alone is predicted to reach up to $79,2 billion by 2022.
Obviously, becoming sustainable today stands shoulder to shoulder with typical business aspects, like increasing revenues, reducing costs and providing positive customer experience.
How AI technology lead to a more sustainable future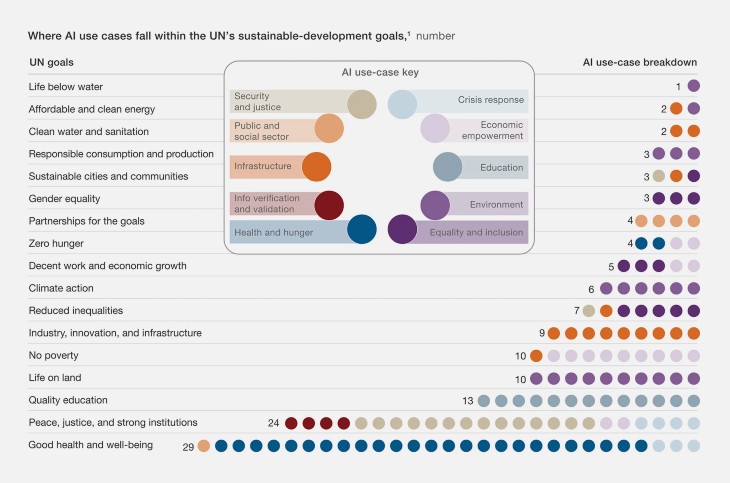 Sustainable Technology: 10 steps going ahead of time
All countries are concerned about sustainable global actions and generate consistent strategies to fulfill the commitments of the Paris Agreement. The required steps should incorporate:
efficient natural resource consumption
mobilizing financial sources
the shift from fossil fuel toward perpetual energy
climate change risk mitigation
supply chain improvement
across-industry transformation, including IT
keeping the balance between the urban and rural economy
taking nature-oriented solutions
vulnerable groups and areas protection
minimizing emission and pollution levels
Presumably, the stakeholders of top worldwide companies feel their responsibility to provide and thus leverage from sustainable digital technology so ahead-of-time enterprises have already taken steps towards becoming clean and green.
5 great examples of sustainable technology implementation
Let's have a closer look at some sustainable transformation examples and companies that successfully reap from clean technology.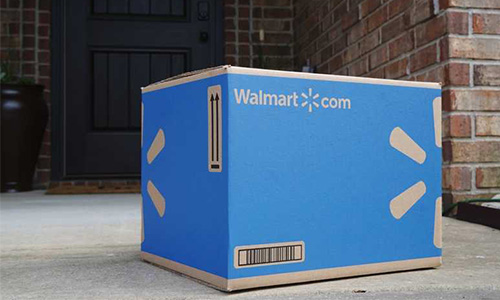 1) Walmart, one of the biggest retail corporations represents multiple deployments of digital transformations that work to eliminate wastage and energy usage and to provide supply chain control. First of all, numerous built-in IoT sensors and shelf-scanning robots prove to be sustainable in terms of energy savings and customer experience. Also, Walmart is a successful e-retailer that provides efficient online services, like Mobile Express Returns and QR code scanning. It enables their customers to shop staying at home thus diminishes transport usage and CO2 emissions. 
Walmart is constantly developing innovative ideas that can be implemented not only within the retail branch. In 2018 the corporation patented the idea of a robobee – a self-manned drone for pollinating crops equipped with cameras and sensors. This tool also makes it possible to detect agricultural problems and get more sufficient control over the Walmart food supply chain that, consequently, minimizes food waste.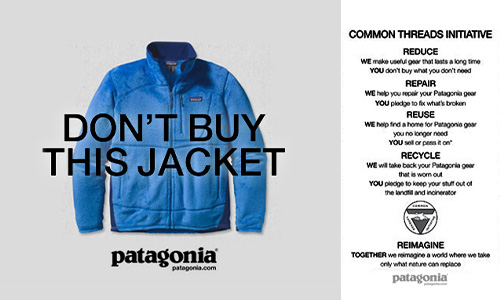 2) Patagonia is a sustainable clothing company with $800 million revenue that can boast with using organic materials, selling worn and recrafted outfits and organic provision. Also, the company provides worldwide fundraising through online banking and keeps an online blog The Cleanest Line where articles are dedicated to environmental crises and solutions. Being sustainably conscious, Patagonia has implemented a number of innovations in company management, such as 
recycled construction materials with laminated coated windows that prevent overheating
solar panels with photosensors and motion detectors
LED lighting, new systems of heating, ventilation and air conditioning controlled by a smart grid
Moreover, the company has got an AI central workstation that automatically controls all operational systems from an indoor environment to outdoor irrigation. Bathrooms and toilets are equipped with water control sensors. Even the landscape and plants around the buildings are chosen and designed to diminish water usage. Workers are encouraged to use electric cars and get financial compensation for coming to work by bike or public transport.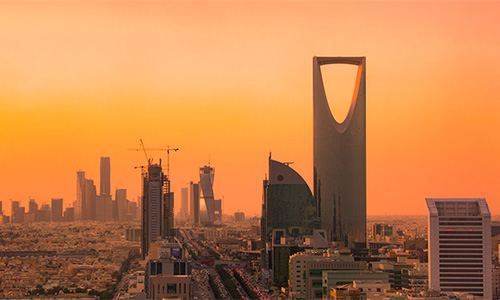 3) Mega City of NEOM definitely deserves the name of a sustainability dream where all possible and impossible technologies merge to serve humanity. NEOM represents how far one can go with incredible imagination and substantial finance. The mindset of building a sustainable megacity was born in Saudi Arabia which is ready to invest $500 billion into digital innovations run with the help of renewable energy instead of fossil fuels. 
NEOM is positioned as a future home city and workplace for more than a million inhabitants from all over the world. The implementation of ambiguous digital transformations, like IoT and AL software, is to control environmental conditions within the megacity. For example, saving water, especially in limited desert surroundings, becomes accessible due to smart sensors for water management and rainwater collection. Moreover, in NEOM the average temperature is expected to be lower and the wind speed adapted if necessary. The project's first results are expected in several years looming at the 2030 horizon.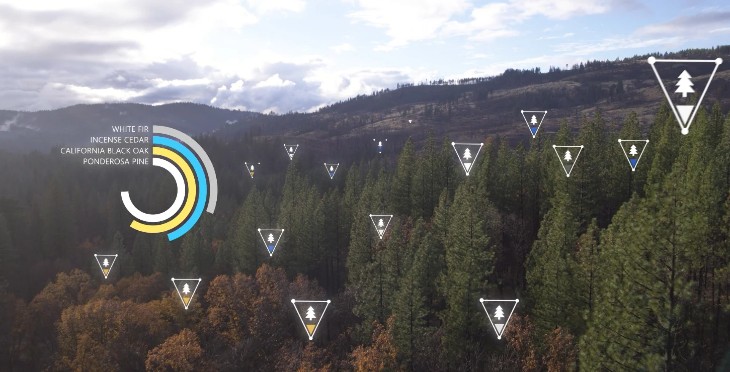 4) Microsoft as one of the leading software providers, moves towards reducing its environmental impact and at the same time helps other companies turn "green". Noteworthy, Microsoft's cloud computing has already empowered energy efficiency and material waste reduction. The increased accessibility of serverless and open-source software minimizes cooling processes, ventilation and air conditioning in fewer data centers. Adding power management function to Microsoft products enabled smart energy consumption on end devices, like monitors and hard drives.