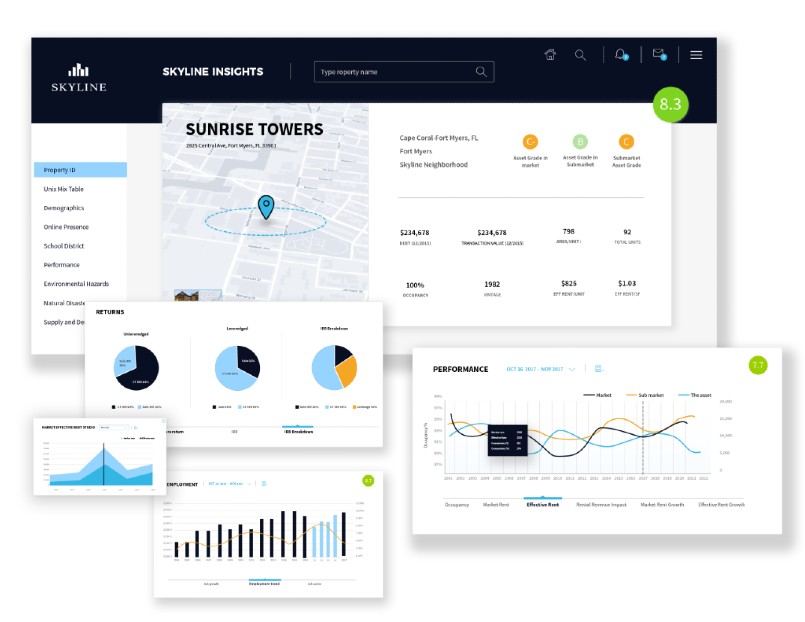 The company reunites software engineers, AI, and real estate experts to offer a next-generation investment calculator. It received $22 million in Series A funding.

It analyses deals made during the last 50 years and compares info from 100+ resources to predict market trends and, better yet, return on investment. AI algorithms allow us to predict future rental costs and make buyers more confident about their investment. Investors use this powerful AI real estate app to find high-reward opportunities, distresses, and predict market anomalies.

The award of the most innovative AI startup of 2019 proves that this AI app has something to offer.
15. Cherre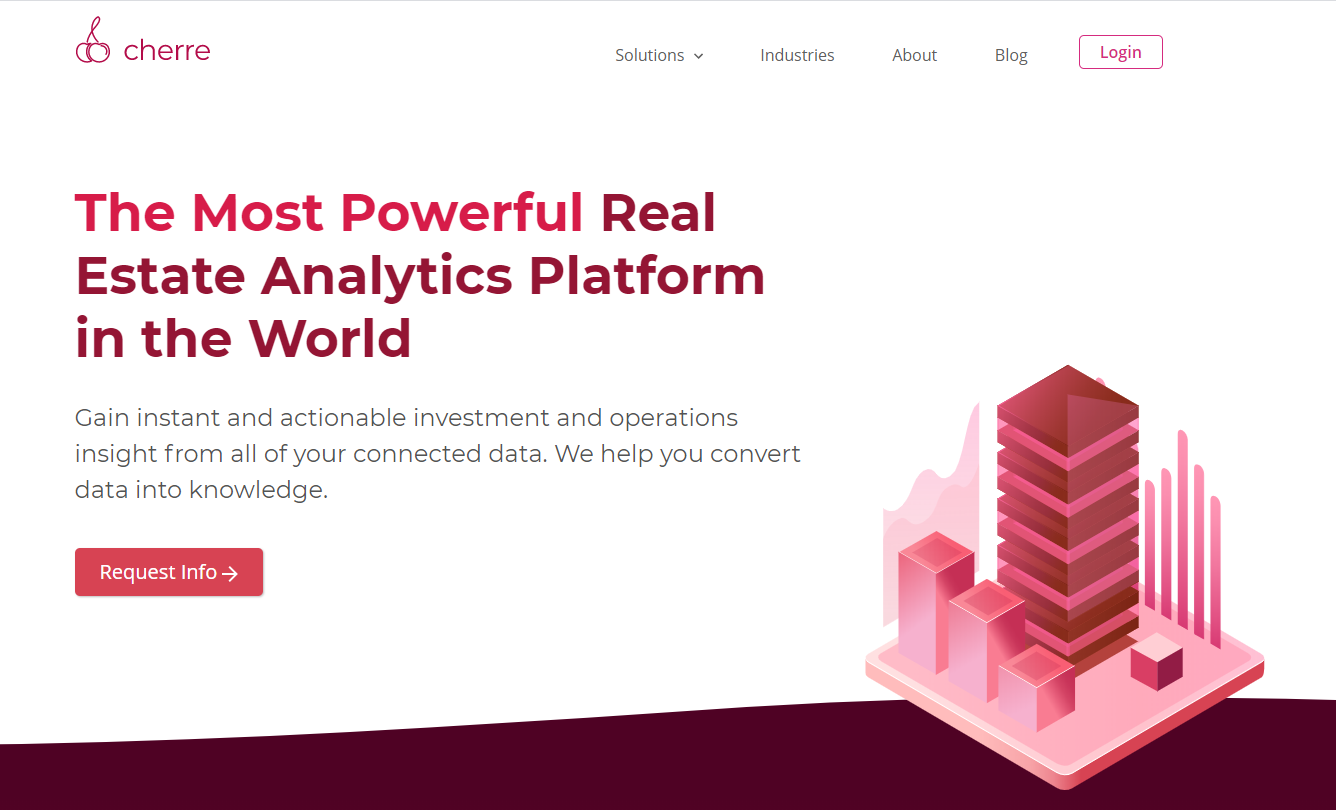 The AI startup gathers and learns from many data sources to make wise & data-based decisions. As the market is increasingly migrating towards enriched data systems, the company is leveraging the power of AI to provide the maximum benefit.

The SaaS system includes several key elements: CoreAugment, CoreExplore, CoreConnect, and CorePredict. Some of the cool features we should mention are analysis & prevention of risks, ROI modeling, and forecasting. All of them are possible thanks to artificial intelligence algorithms integrated into a system.

Even though Cherre did not appear first in a highly competitive market, it has partnered with several Fortune 500 companies so far. No wonder, since it possesses data about 177 million real estate items and provides crucial data insights.
16. DeepBlocks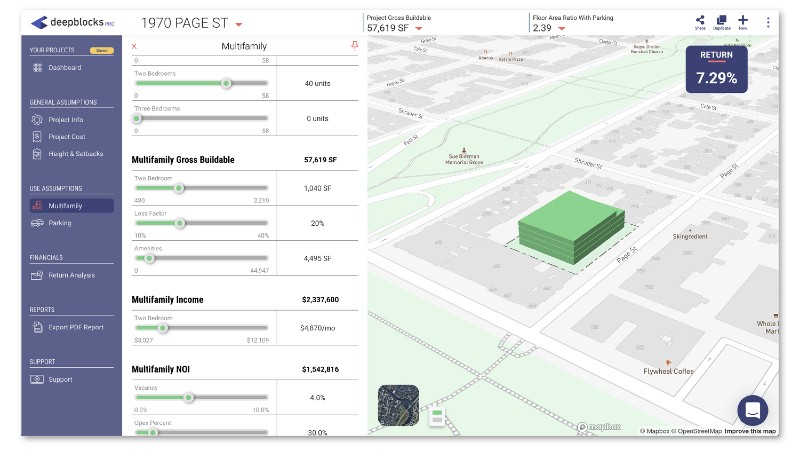 This Miami-based agency combines AI in commercial real estate in its unusual way. It uses 3D modeling to present real estate projects under development. You can set your parameters and get a 3-dimensional image followed by an in-depth financial analysis of your project. DeepBlocks automates the calculations and simplifies communication between many stakeholders.

The pricing is $180 / month or $900 / year.
17. СityBldr
Do you wonder where the best property fitting your criteria is? CityBldr will help you to find out. It searches for the available sites and connects you with stakeholders to speed up the deal-making. Afterward, the AI real estate app predicts whether one will pay more for an item and sets the potential for redevelopment.

Understanding the property market is vital to make informed and data-based decisions. CityBldr provides you with instant access to the necessary contacts, powering up your deals.

18. Jointer
One thing you need to know about Jointer is that it brings blockchain to real estate. Cutting investment risk to a minimum, the startup offers a better alternative to commercial, one-time investments. It replaces them with tokens offering diversification to investors and augmenting the ROI to the owner.

An embedded artificial intelligence engine analyzes thousands of real estate items before they appear on the platform. It finds the best opportunities and the most secure investments. Thus, some name it a game-changer in real estate. The application received the best startup in the world award in 2018, competing with 4000 other startups.
19. Quantarium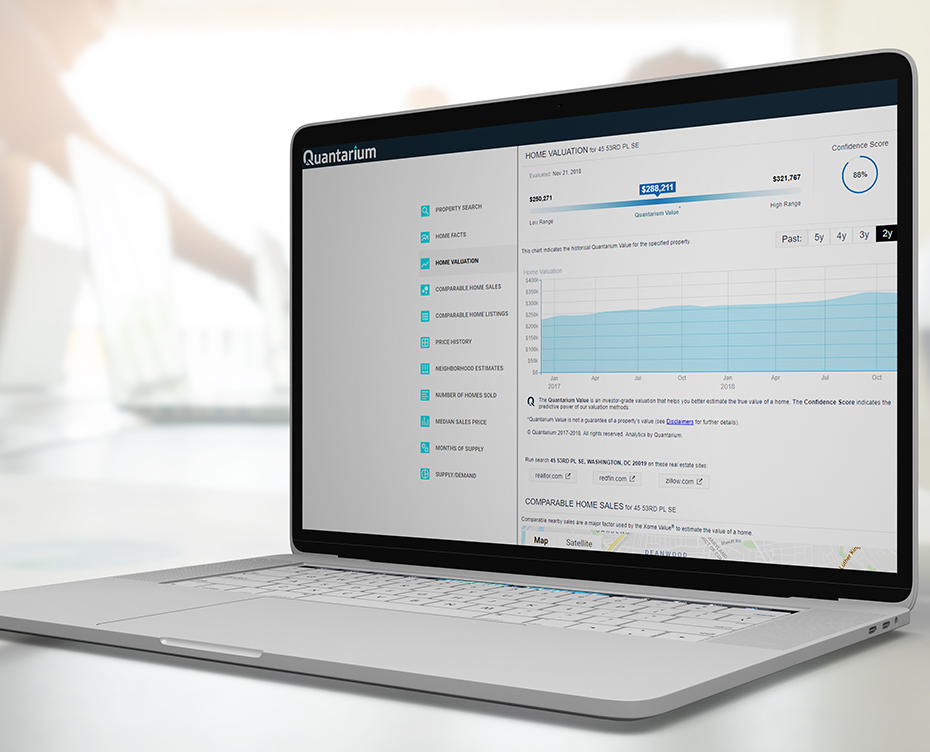 You can use this AI real estate app to get the accurate valuations of properties. Brokers, banks, insurers, and lenders all use Quantarium to get rich data on 153+ million property parcels. 
This application is based on the cloud infrastructure, using machine learning real estate algorithms to offer a unique kind of experience to users. You get predictive analytics about potential risks that could affect the owner's portfolio. The service produces a 360-wide properties' view, and it definitely deserves your attention.
20. Blok
Blok is a Finnish agency established in 2017. The goal of this online platform is to help sell Helsinki apartments and cut on unnecessary paperwork. Based on the age of the listing, its location, and amenities, the AI app estimates the price at the exact moment. In return, the application charges 0.95% of the cost, saving on average €6000 to each customer.

You can automate photography, marketing, and document processing with this platform. So far, more than 2000 items were sold by owners via this platform.
21. Gridium
Gridium focuses on analyzing energy data to save on resource consumption. It processes the info from smart energy meters, rate variations, and weather changes, showing the top demand charge and energy wastage moments. You can get a unified picture of their energy spendings via email or on the web. You can then share this data with your colleagues via an integrated workflow management tool. Overall, Gridium allows users to make informed decisions and see the real picture of their expenses.

Average savings range between 2 and 4% for 100m. 
22. Proportunity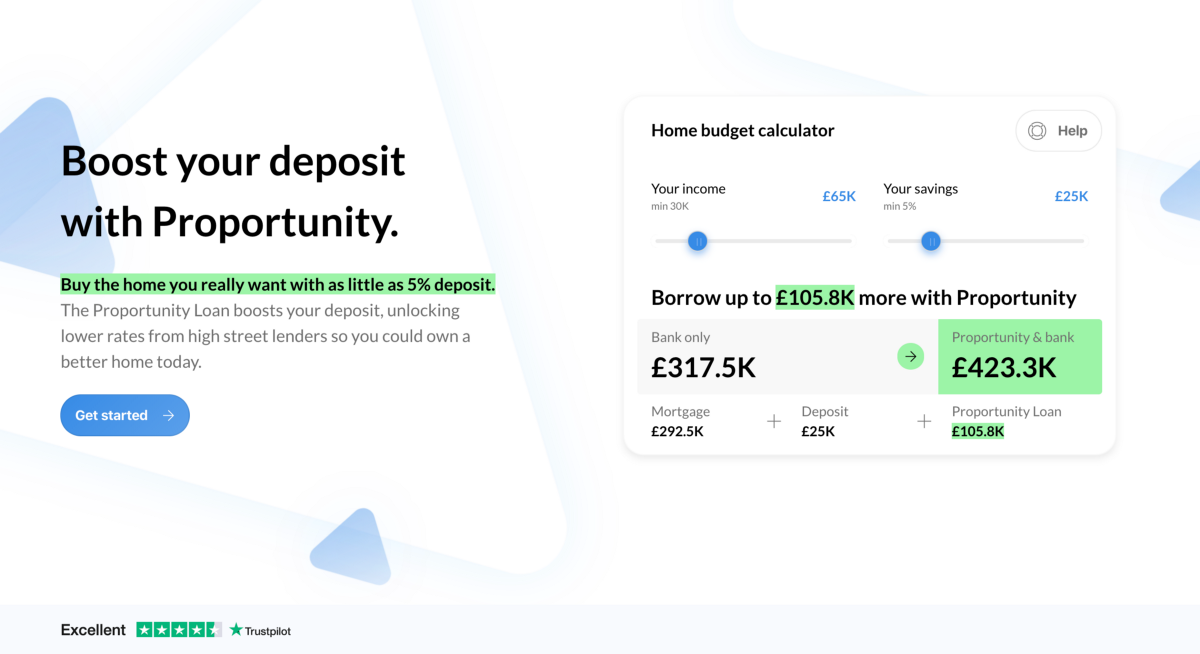 This AI business was founded in London in 2016 and got $1.7 million of funding. The app's mission is to make the home purchase affordable for most London citizens. It does this by cutting down the lending payments by 15%. Users can get a Proportunity Loan for eligible houses and apply for financing.

Its core AI trick is in predicting what houses will change in value during a specific time. The AI system does this by processing info about 50 different aspects like school location, transportation, criminality, and more. Based on this, the application finds cost-influencing factors and makes forecasts about further price changes.
23. Roof.ai
Roof.ai is a Canadian AI chatbot that answers tricky questions customers ask. This application turns out to be highly helpful for realtors, engaging their customers, and growing conversions. Machine learning algorithms analyze the behavioral patterns & past interactions to nurture prospects with individualized content.

Industry giants like HomeServices of Nebraska, Berkshire Hathaway, and The Keyes Company use this service. No wonder, as it serves a handy little assistant in your customer relationship.

24. Ojo Labs
Ojo Labs is another conversational AI system that helps real estate teams to serve their customers better. It learns from its past conversations, advising and guiding every prospect in their journey. It's also a smart AI assistant for realtors, reminding them to follow up and sending data-based referrals. Ojo Labs got $62,5 million of investment in a Series D stage. The chat is seamlessly integrated into the Movoto search portal, personalizing the client's search experience.  

A specialty of this solution is that it captures any little details about house listings, such as bathroom location, backyard characteristics, and even fence color. Once the customer is ready to buy, the AI system connects you with a relevant seller for seamless direct communication.
25. Reonomy

Reonomy uses AI algorithms to discover new insights about real estate properties, impacting the probability of a future sale. It is an enhanced search engine that shows the data about owners, previous deals, and debt information to make more informed decisions. The founder found a market gap, as all available platforms had some information, but none of them collected it all in one place. Besides assembling various types of data, Reonomy uses predictive analytics to show if the house ceiling needs repair, or what house one will sell next. 
The startup received $60 million in Series D funding in 2019. Real estate agents use this tool to connect with owners fast and get nuanced property settings. It claims to bring out the data that you won't find anywhere else.
26. Zillow
You have probably heard about this application, but did you know it helps to generate qualified leads? Zillow processes multiple data points to differentiate hot leads with serious intentions from curious people. The AI real estate app finds the listing type that a client is searching for, matching them with relevant offers. The system tracks the data from previously clicked advertisements, browsing activity on REX portals, and online searches.

Saved time for realtors, personalized recommendations, 3D walking tours, and proper resource planning are the main benefits you can get from this solution.
27. Enodo
The data is oxygen for investors. Without detailed and accurate insights, you can not make smart investment decisions. Enodo aims to solve this problem with its intelligent AI algorithms. It analyzes rental data and calculates the value specific amenities could bring if installed in your building.

Therefore, Enodo teaches investors about what actions could bring genuine value and get it from market data. Comparing similar market rentals, realtors can see how competitive a target property is and maximize their potential.
28. CoreLogic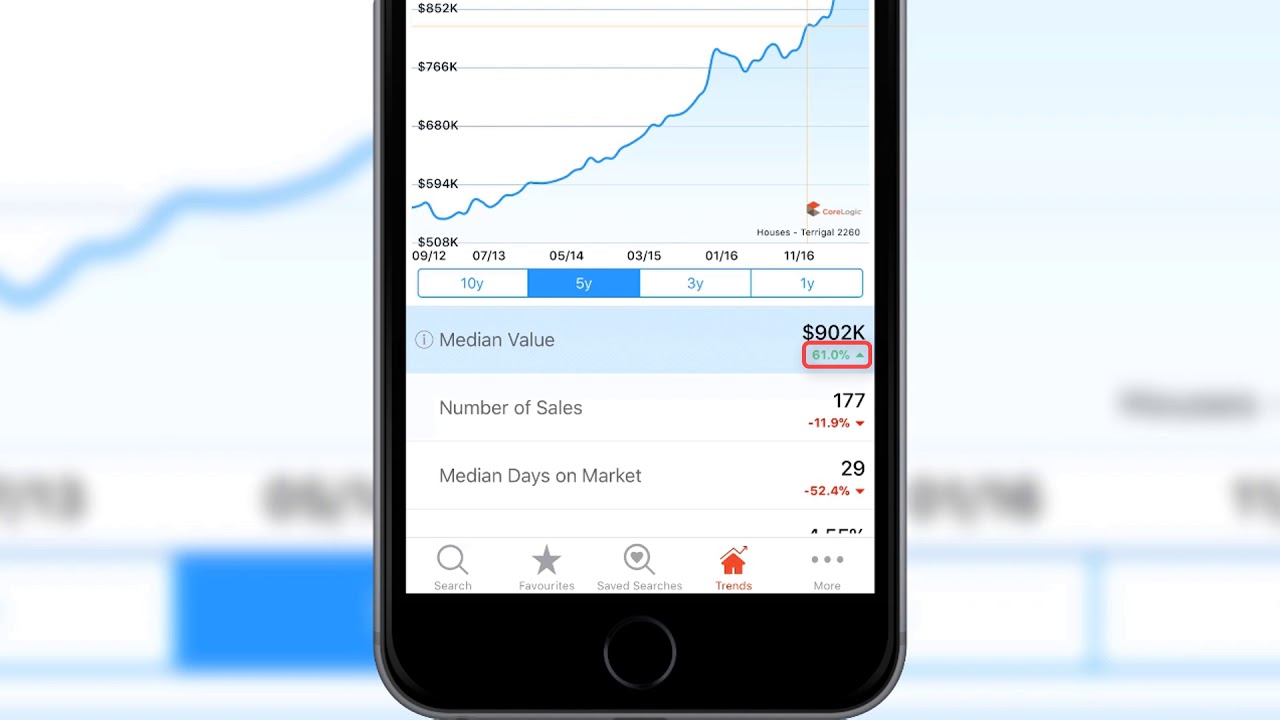 Meet the core provider of housing data, analysis, and the largest risk management platform in New Zealand and Australia.

Besides real estate insights, this online platform tracks fraud, credit, and capital trends for 50+ years. In 2020, the company announced the launch of AI software called OneHome. As the real estate deals are moving from face-to-face meetings to online alternatives, the platform hopes that the AI engine will simplify this transition. The platform is enhancing buying & selling experience for home seekers and strengthens the relationships with clients.  
29. PropertyNest
PropertyNest is a time-saver for New York citizens. The application analyzes the financial metrics of each user, such as savings, income volume, and credit score, searching for a best-match property. It covers both rentals and sales, calculating each user's chances for approval.

Busy New Yorkers find this mobile application easy-to-use and convenient thanks to its seamless user interface.
30. HomLuv
This AI real estate app uses smart algorithms to find the properties based on your favorite design patterns. You can view videos and photos of the house interior, adding preferred items to your collection. Based on this, the app will generate various house offerings to meet your needs. The application reunites recently constructed properties and enables sharing them with other stakeholders.  
Being a Pinterest for homeowners, the application filters the options by cost, number of rooms, and other features. Most importantly, it offers you relevant homebuilders that match your design and budget preferences. 
"When we presented people nine homebuilders, they clicked on all of them, and went through the home, looked, hearted it or ignored it," Law said. 
The product brought success, as it answered the needs of target users and became convenient to use. It aggregates 1000 builders in one database.
Summing up
Artificial intelligence brings the following core benefits to the market:
These points and the examples above mean that AI and real estate make a great match. Due to large volumes of industry data, both companies and users can cut costs and risks by building smart software systems.

Whenever you need to reengineer or integrate your application with other software, ByteAnt is eager to help. We apply our 14+years with real estate development to deliver the right application to your business.