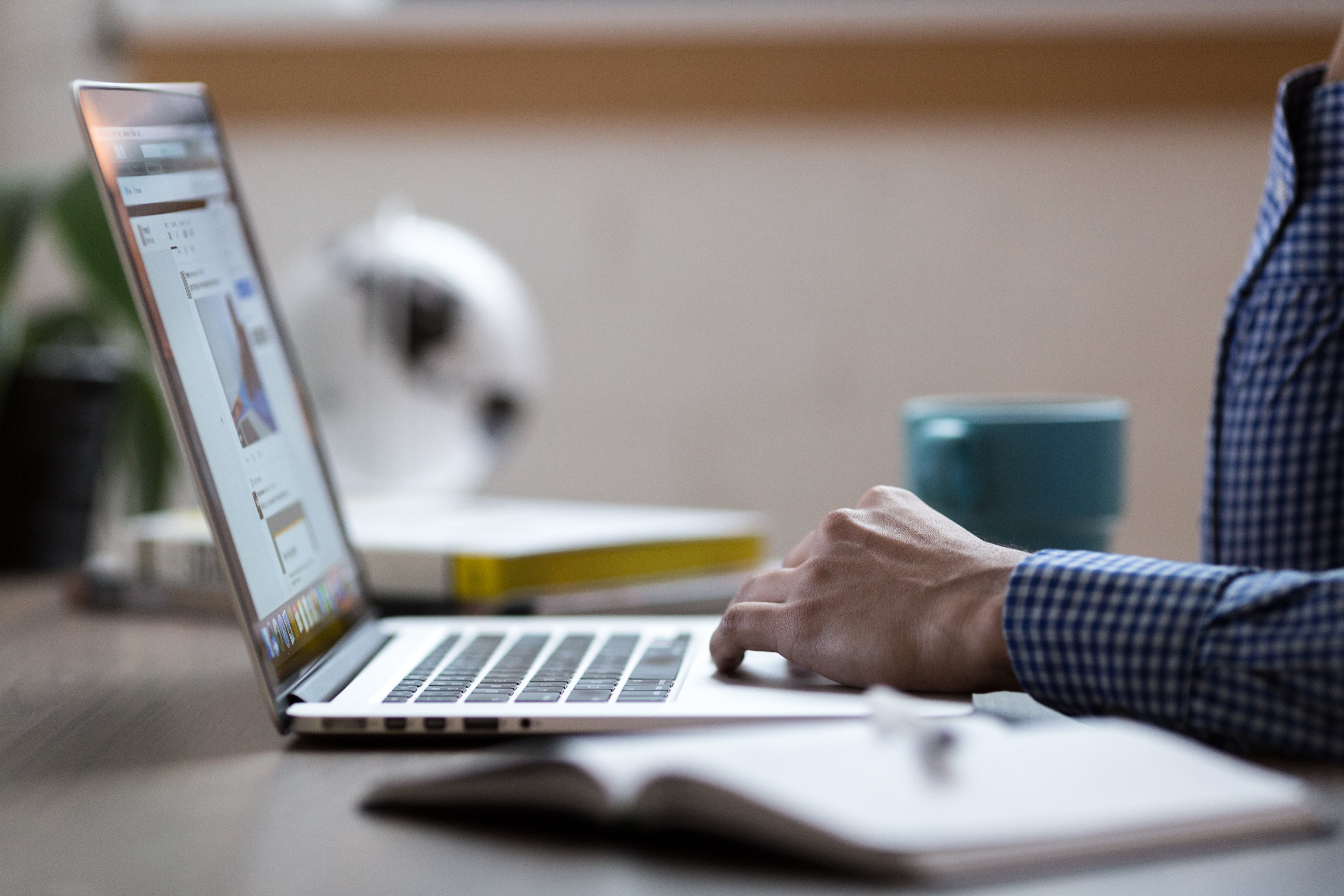 SaaS market trends 2020 at a glance
Cloud-driven products have reshaped the global business ecosystem. As one of the leading and most promising cloud computing branches, Software-as-a-Service (referred to as SaaS) is no exception, which has significantly changed the way how most companies operate.
Being fully maintained by a central provider, and based on a software distribution model, SaaS tools offer feature-rich online services you can access via web or mobile browsers, without any need to download and install "heavy" programs or updates. It demonstrates why 73% of respondents stated their companies would run on the SaaS platform by 2020, according to a BetterCloud survey.
Thanks to crucial possibilities for corporations to power multiple sides, boost profits, and plug the budget holes, SaaS solutions diverse in numbers and evolve rapidly nowadays. Frankly, either small/midsize or large companies find this technology extremely beneficial. It's no wonder why the global SaaS market is forecast to expand and reach $157 billion in 2020, and grow by $60 billion for the period from 2019 to 2023.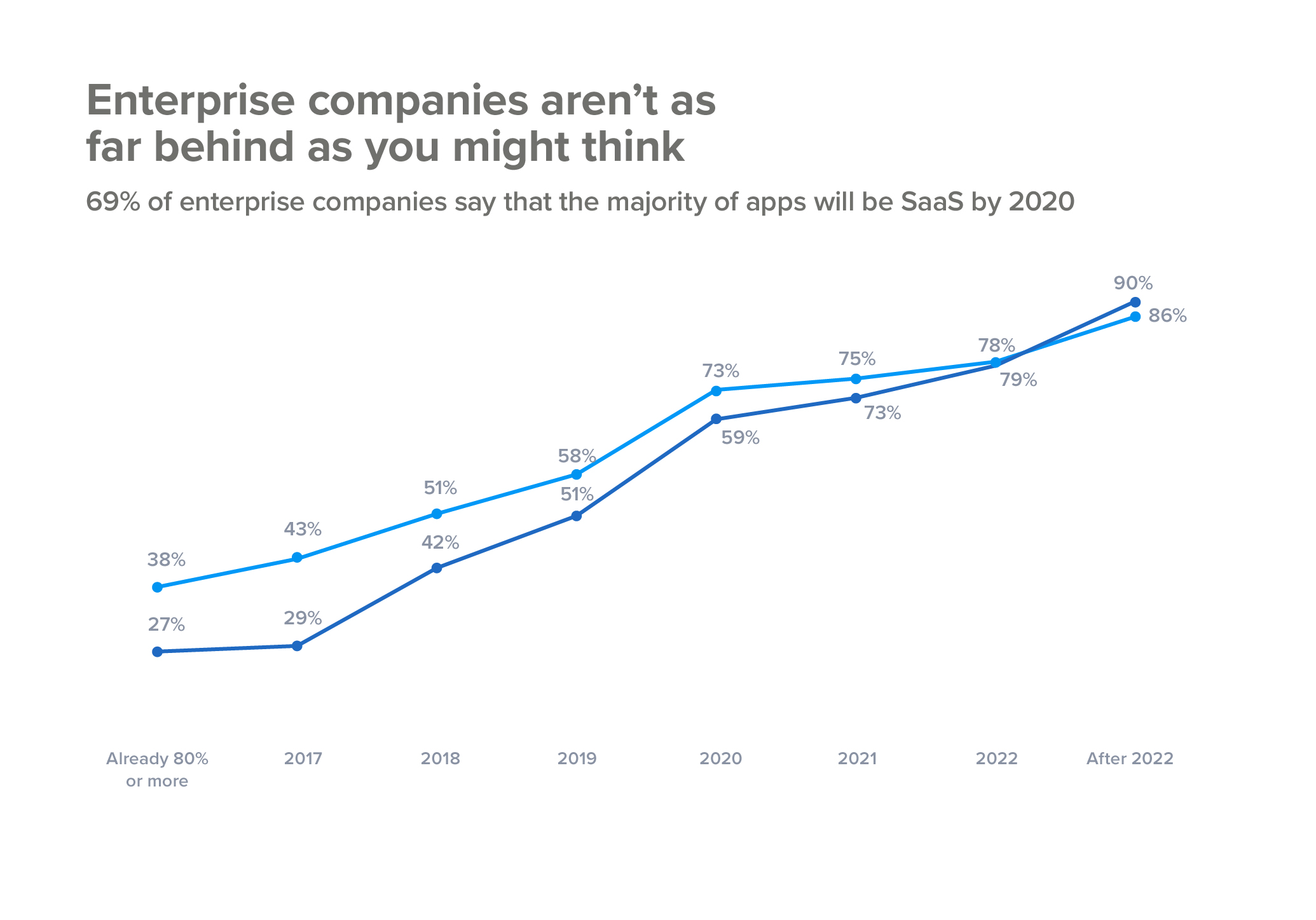 Few Words on Major Types of SaaS Products
As we mentioned above, you may come up with numerous kinds of SaaS tech trends and products, depending on the application field, purpose, or end-user. To simplify, we can divide SaaS-based software and companies into a few types as follows:
Vertical SaaS stands for a specific market, end-user, pain points, and designed specifically for one particular industry, such as medicine, machinery, tourism, etc.
Horizontal SaaS, on the other hand, stands for vast usage, multiple end-users, and designed for various industries to utilize the product in the same way, like email platforms, chatbots, etc.
SaaS B2B companies offer their products to other companies only. SaaS B2B software trends are related to that particular company-to-company sphere.
SaaS B2C companies provide their services and goods to customers directly.
Moreover, you can divide SaaS-related products into more specific groups, according to their focus areas, such as:
Marketing tools
Ecommerce field
Development platform
Analytics operations
Finance sector
CRM
Sales department
Communication
Customer service
Human resources
Employee monitoring and training
Team collaboration
Social media
Project management, etc.
Top 9 must-have SaaS tools for business
Since the overgrowing SaaS market is diverse and huge, it's quite a challenge to consider how many SaaS companies offer business solutions. On the other hand, you have plenty of choices to stick with. Before implementing a profitable solution into your infrastructure, though, you have to calculate all risks and outline your real needs. With that said, below, we've listed our Top 9 of the most valuable and robust SaaS-driven products.
Marketing Tools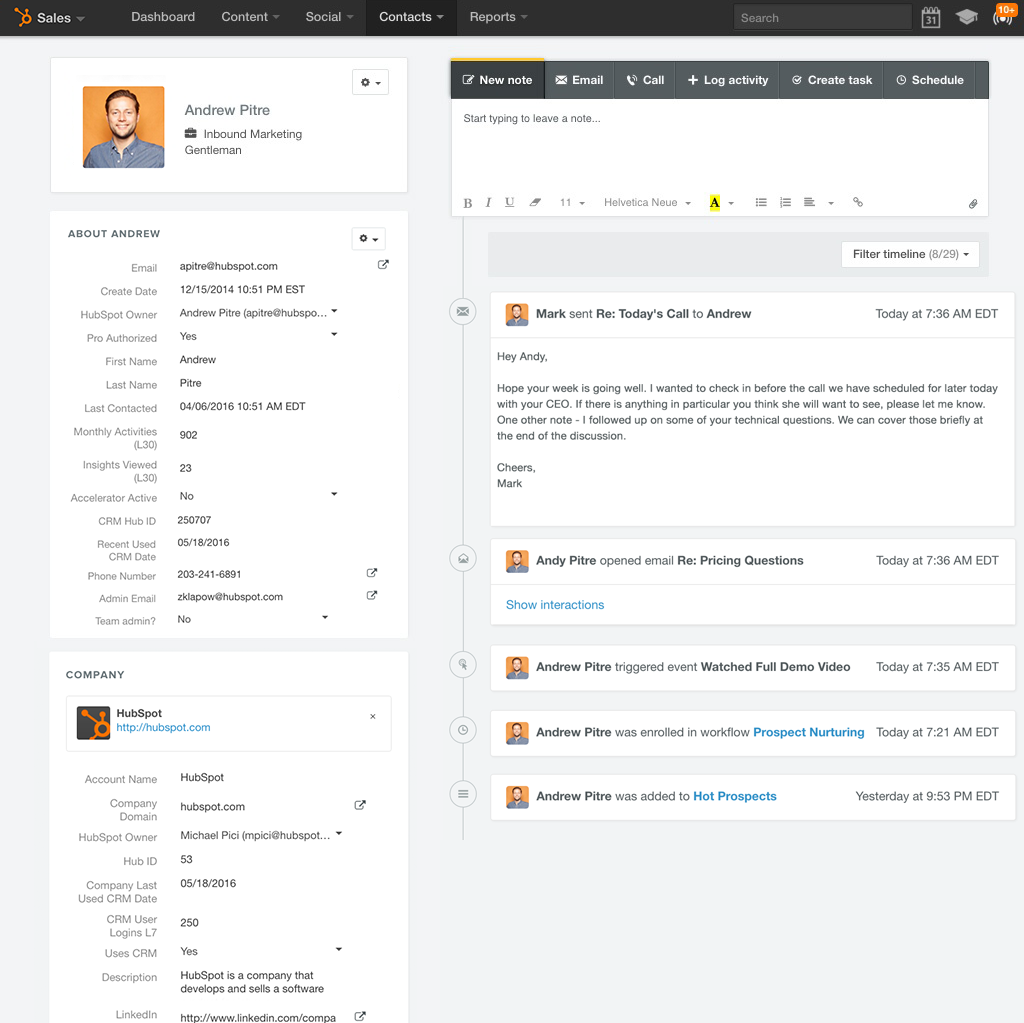 HubSpot is a feature-rich all-in-one SaaS platform with the highest user satisfaction rating. HubSpot user-friendly tools and interface allow you to create a multi-functional mobile-adjusted website, draw traffic, convert leads, collect data, and boost your entire business. Being related to marketing, sales, and service sectors, HubSpot is focused on:
Landing pages
Blogging activity
Analytics
SEO
Email marketing
CRM
A/B testing
Website: https://www.hubspot.com/
Business Intelligence – Analytics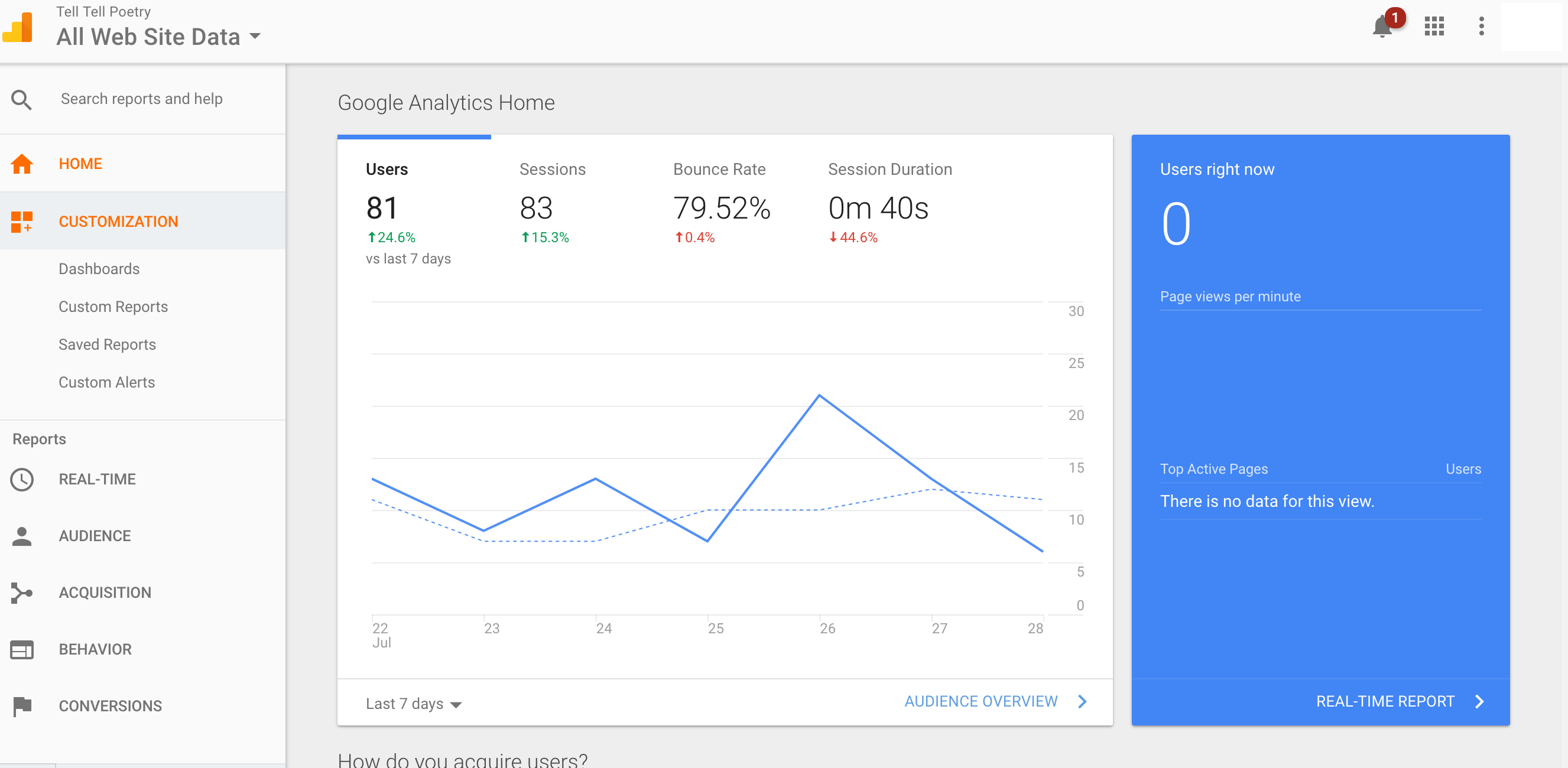 Business Intelligence solutions are of indispensable aid for companies, and way more affordable nowadays, thanks to the widespread development of the SaaS-based technology. Google Analytics is a web analytics tool for processing detailed reports on statistics of your website visitors, measuring advertising ROI, and analyzing performance. 
In case you are not using HubSpot, Google Analytics is a great choice to dig deeper and measure website traffics metrics, get in-depth insights, and sort your visitors by multiple terms and values. All these features allow you to get to know the customers and power your business.
Website: https://marketingplatform.google.com/about/analytics/
Customer Service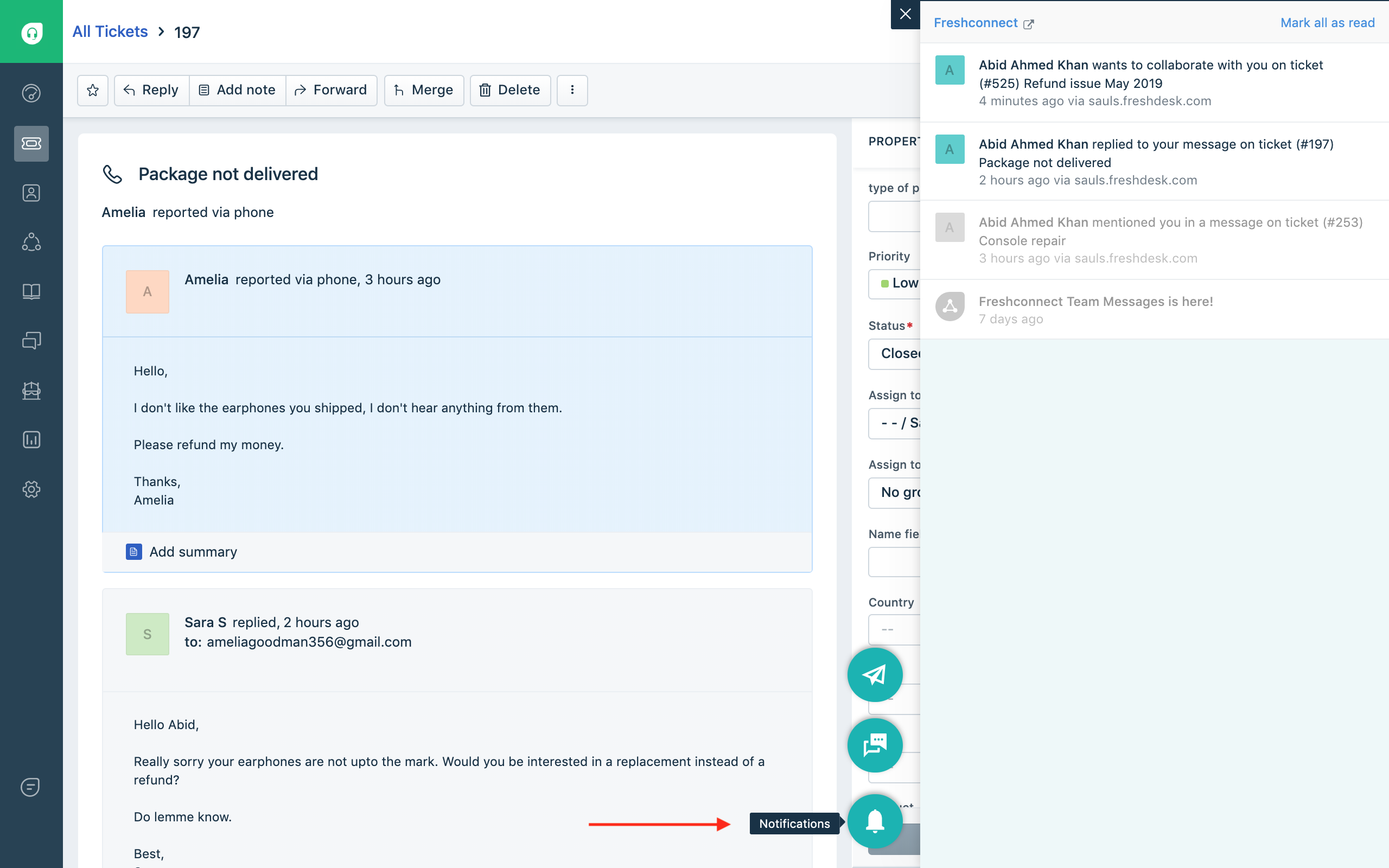 Freshdesk is a cloud AI-driven multi-functional customer support platform and ticketing solution with an intuitive interface. Email-based support service is a legacy you can forget about – Freshdesk has a set of useful tools that let you:
manage all your customers' responses and insights
track queries and complaints
effectively organize support functions
satisfy the needs of end-users
store the data in one place
Freshdesk fits both small and large companies, as well as supports both mobile apps platforms: Android and iOS. Eventually, you come up with an enhanced multichannel reporting system.
Website: https://freshdesk.com/
Team Work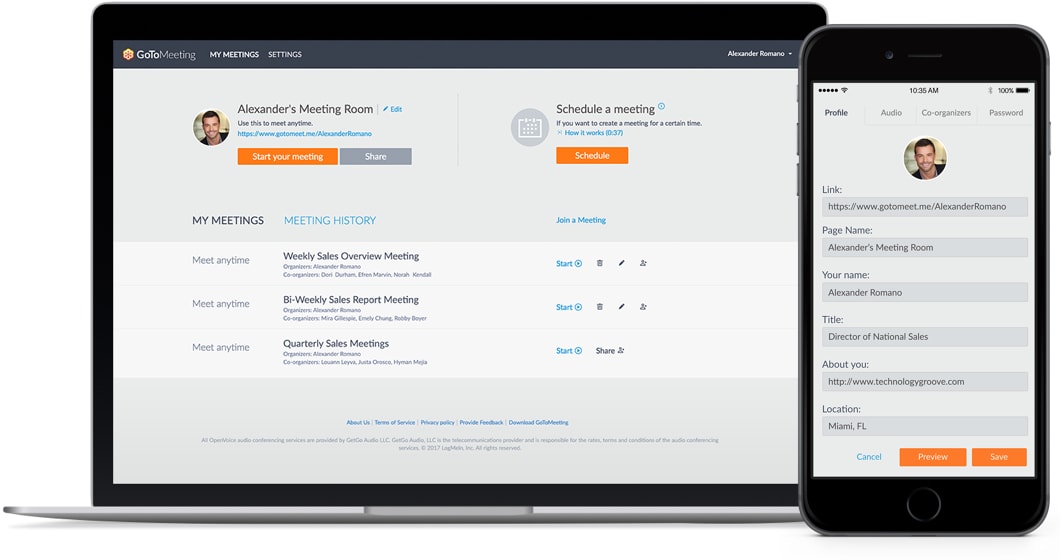 GoToMeeting is very user-friendly software with multiple functions and one of the best choices for online meetings and web conferencing. It is a perfect solution for bringing all of your colleagues, customers, and partners together in one app from all over the globe, using HD video chats with up to 100 people. You can arrange meetings with just a few clicks, share your screen with other participants, and access GoToMeeting from any device or any place.
Website: https://www.gotomeeting.com/
Social Media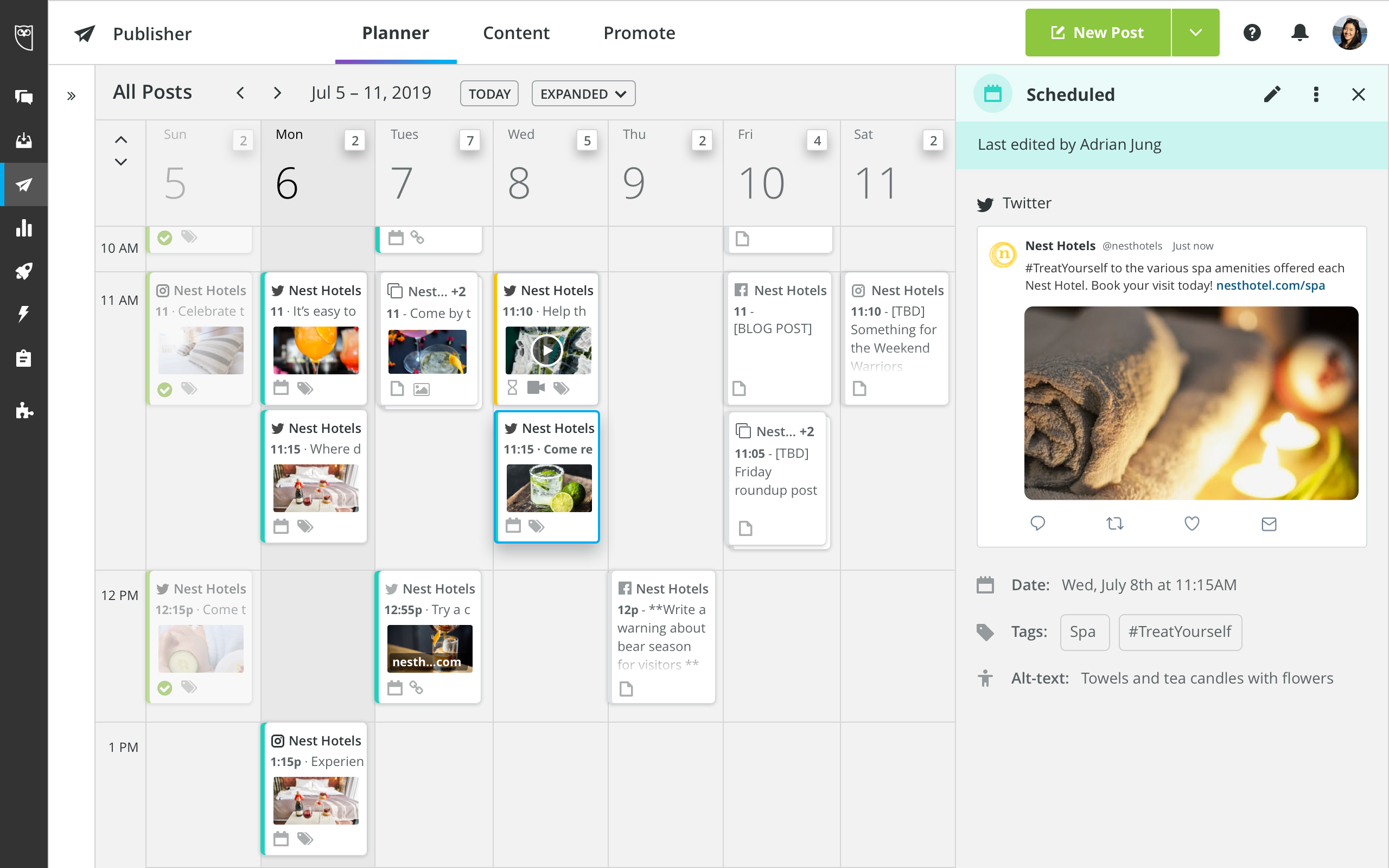 As a recent Statista survey says, the total number of Internet users was about 3.9 billion worldwide. With that said, and considering how many companies utilize social media platforms, any business must manage accounts on LinkedIn, Twitter, Facebook, YouTube to stay on top of things and boost profits.
Hootsuite is the exact recipe to streamline your business efforts, maintain your social media platforms, and keep all of them in one app with intuitive design and user-friendly interface. With the help of Hootsuite, you can always track your posts and comments, and reply immediately. 
Website: https://Hootsuite.com/
Employee Monitoring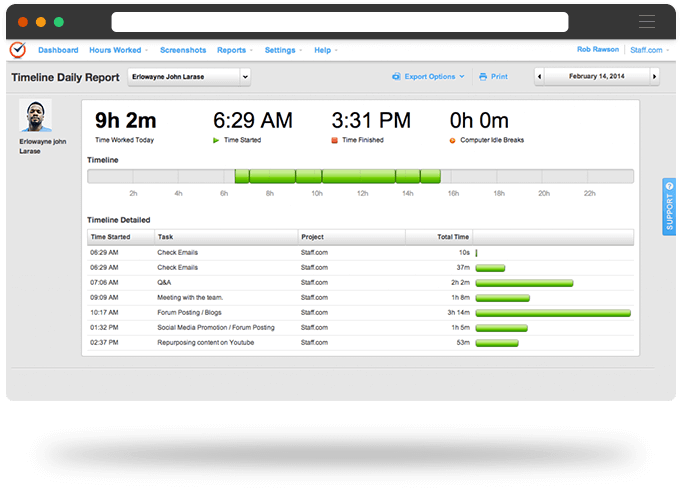 Time Doctor helps to optimize your working schedule and highlight weak spots, so you can fix them and enhance your effectiveness. Time Doctor is designed for teams up to 500 people for tracking the total time worked, as well as for providing detailed info on how much time spent on the particular task, customer, project, etc. 
A manager can get a weekly report that identifies productivity issues and helps to organize your work and improve the overall performance. Furthermore, a multi-functional Time Doctor software can be fully integrated with other SaaS-driven platforms and tools.
Website: https://www.timedoctor.com/
Sales
Everything you do is meaningless unless your sales department is fully adjusted and powered with multi-functional state-of-the-art technology. The sales department is the core and hearth of any company. By utilizing Salesforce, you can significantly boost sales, track every stage of the sales chain, and automate required tasks, thus reshaping the whole business ecosystem. 
Powered by SaaS, Salesforce monitors and store every phone call, email, chat with a customer, or commercial offer details in one place, which makes it very useful for the entire team to have instant access to all data. Salesforce allows you to:
Bring in new leads
Analyze valuable insights to enhance a sales strategy
Stick with a mobile version, both for Android and iOS
Come up with customizable reports and dashboards
Track, keep and share unified data with other departments
Website: https://www.salesforce.com/
Finance Sector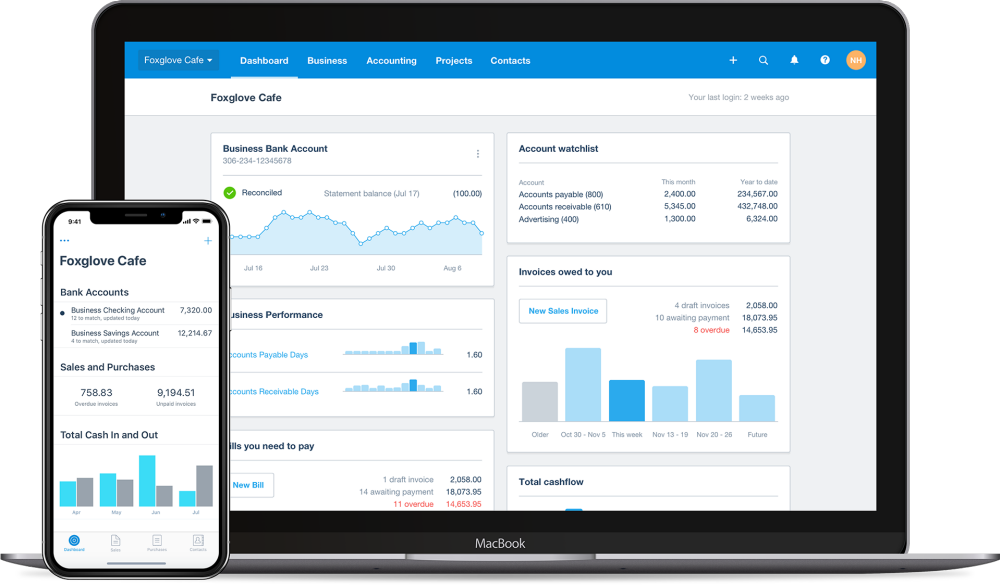 Xero is an online AI-driven accounting platform with an easy-to-use interface designed for startups and small-size companies to connect and integrate them with their banks, trusted advisors, accounting tools, other apps, and payment systems. All data is safeguarded so that no third-party entities can access data. 
Business owners get intuitive reports on a company's financial status. They can monitor their expenses and bills, or any other money transactions and payment obligations, as well as send online invoices with automatic payment reminder feature. That said, owners can control all business activities and beware of any vital spending, thus performing timely preventive measures, if required.
Website: https://www.xero.com/
Project Management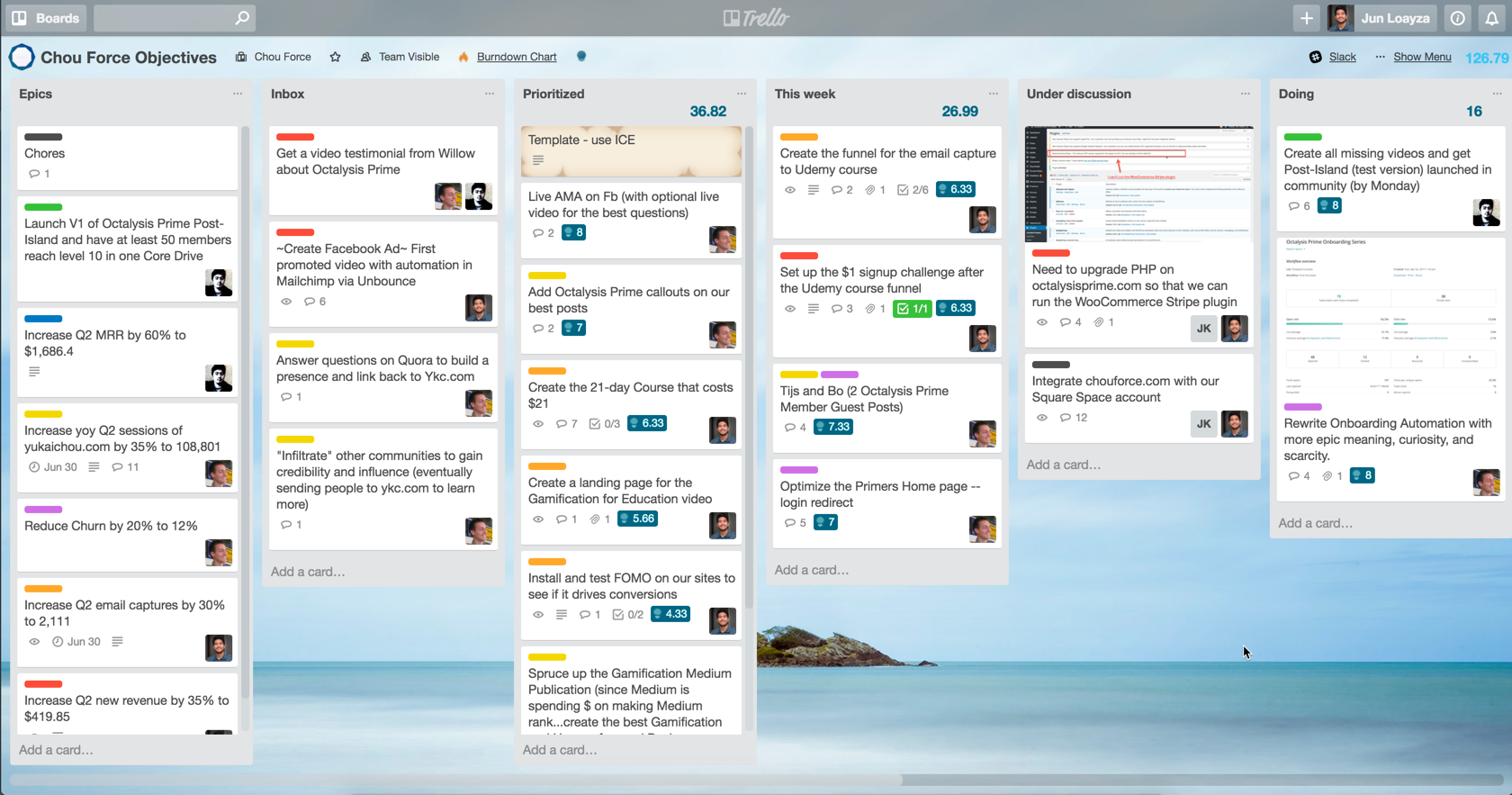 Trello is a SaaS-driven mobile-friendly task management solution, based on the Kanban system. Trello is designed to provide employees with a clear overview of what projects are currently running, helping out experts to organize their work effectively, discuss plans in real-time, and boost team efforts.
A smooth and fully customizable "board & card system" has a 2-step structure: each project has a unique board, within which there is a card, containing in-depth data on a project, like task checklists, comments, which experts involved, etc. Your experts can also integrate Trello with other platforms/apps. All the data is safely secured as the system designed in compliance with the highest security standards.
Website: https://trello.com/en-US/home
6 SaaS industry trends to consider in 2020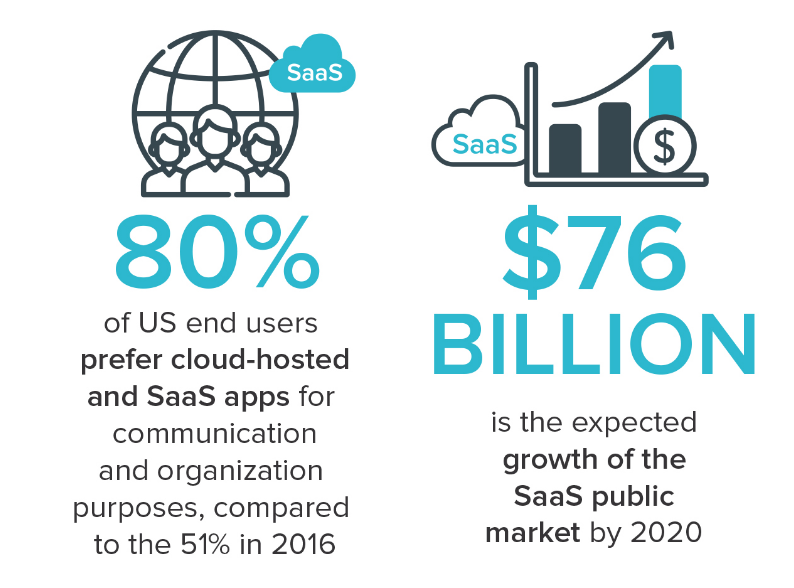 In the present day, SaaS solutions have become an integral part of any business infrastructure, thus developing and evolving the world market to unprecedented growth. With the advent of Artificial Intelligence, Machine Learning, and other cutting edge technology, the SaaS pricing policy and service delivery have fluctuated as well. That's why we've prepared the hottest SaaS trends that worth investment and your time.
Companies Need More Vertical-based SaaS Platforms
The largest segment of the global software market is Vertical-based products, and Vertical SaaS companies are no exception here. Such companies show way faster growth, as business owners, in many circumstances, prefer to enjoy the solutions designed specifically for their companies. 
Unlike horizontal alternatives, Vertical SaaS software is not about fixing all issues, but focusing on more specific tasks, according to your industry. It's much easier to implement such software into a business, not to mention a prevalence in the global market.
Keep up with automation
When it comes to the automation process, we usually recall the most precious feature it provides – time-saving. Time is one of the most crucial variables, as a well-adjusted working schedule allows employees to carry out their duties most efficiently and promptly without any time waste. 
More and more industries and companies are automating their SaaS platforms and tools with multiple chatbots and CRMs for enhanced working flow and customer satisfaction. It's no wonder that annual spending on automation is forecast to reach $25 billion in 2023.
Mobile Era
We get used to keeping our smartphones close, in case we need to search for some info, pay bills, watch a video, or listen to music. On top of everything else, we often utilize handheld devices for work purposes. As CNBC research says, it is expected 72.6% of people will use their smartphones for the Internet by 2022. 
It's quite easy to guess the mobile market is up-and-coming, and mobile software is viral for its easy-to-use and intuitive interface, accessibility, flexibility, and customizable design, to name a few reasons. Therefore, tools like mobile forms software become highly useful to speed up the development process. All self-respecting companies integrate their websites and desktop apps into a mobile platform to be able to run a business from smartphones.
Artificial Intelligence
As one of the most innovative technology all over the globe, AI has the potential to change our lives and the entire business ecosystems drastically. Unfortunately, Artificial Intelligence is still at the initial stage so that we can use only a whit of its outsized power. 
Nevertheless, a lot of companies develop AI systems and move towards their goals and success, which means we will eventually end up with a fully functioning AI software. According to Statista, the global AI software market is expected to reach $118.6 billion by 2025. The entry of AI-driven solutions into the SaaS market resulted in promising and revolutionizing technology we will see in the future.
Enhanced Customer Experience
User Experience is often underestimated, though the truth is that companies with a poor user experience may end up with their dissatisfied customers move to competitors, thus compromising authority and cutting the profits. About 84% of customers stated that experience as vital, as provided services. It means companies have to keep updating their products and developing new ways of delivering the robust user experience. The winning recipe of the best-in-breed product lies within the combination of the quality of the product and provided customer service.
SaaS-driven Global Market
In compliance with the research, the SaaS-driven sector will be over half of all cloud software expenditures within the 2019 – 2023 period. Moreover, cloud expenditures are forecast to reach $500 billion in 2023. That said, it's obvious the SaaS sector is auspicious and worth any efforts or investment strategies.
Summary
The choice of SaaS solutions and trends may be a little bit confusing sometimes. To streamline your business and leverage a SaaS product to the full extent, you have to think twice and go for a piece of professional advice, as every SaaS-based company has its unique approach strategies and customizable software, designed for the particular purposes.
Here at ByteAnt, we build competitive SaaS products, that can be fully customized and integrated with your systems and tools. If you have any questions left or want to get an expert consult, please feel free to contact us.