What is Computer Vision?
Computer vision is that AI system that aims to mimic human eyes, and it does it even better! The benefit of this technology is possibility to recognize thousands of objects at the same time, which the human eyes and brain are not capable of. In addition to recognition, it can analyse and distinguish objects, even if they differ in minor details.
In addition to covering many objects at the same time, the problem of human eyes in memory. We can remember a maximum of 10 objects, unlike AI, which is unlimited, capable of simultaneously processing and collecting information.
Collecting data and analyzing it is good, but there is another feature that makes computer vision even more efficient - notifying about events. Modern businesses use this advantage in order to automatically receive notifications and quickly react to some events, like theft or defect.
How popular is Computer Vision in business around the world?
The computer vision technology market is gradually expanding because every industry is opening up new opportunities to automate boring routine processes that require human attention, especially visually.
Researches report that in 5 years the computer vision market will reach $19.1 billion. And it is not at all surprising to see facial recognition, security systems and production quality on the list of the most popular models.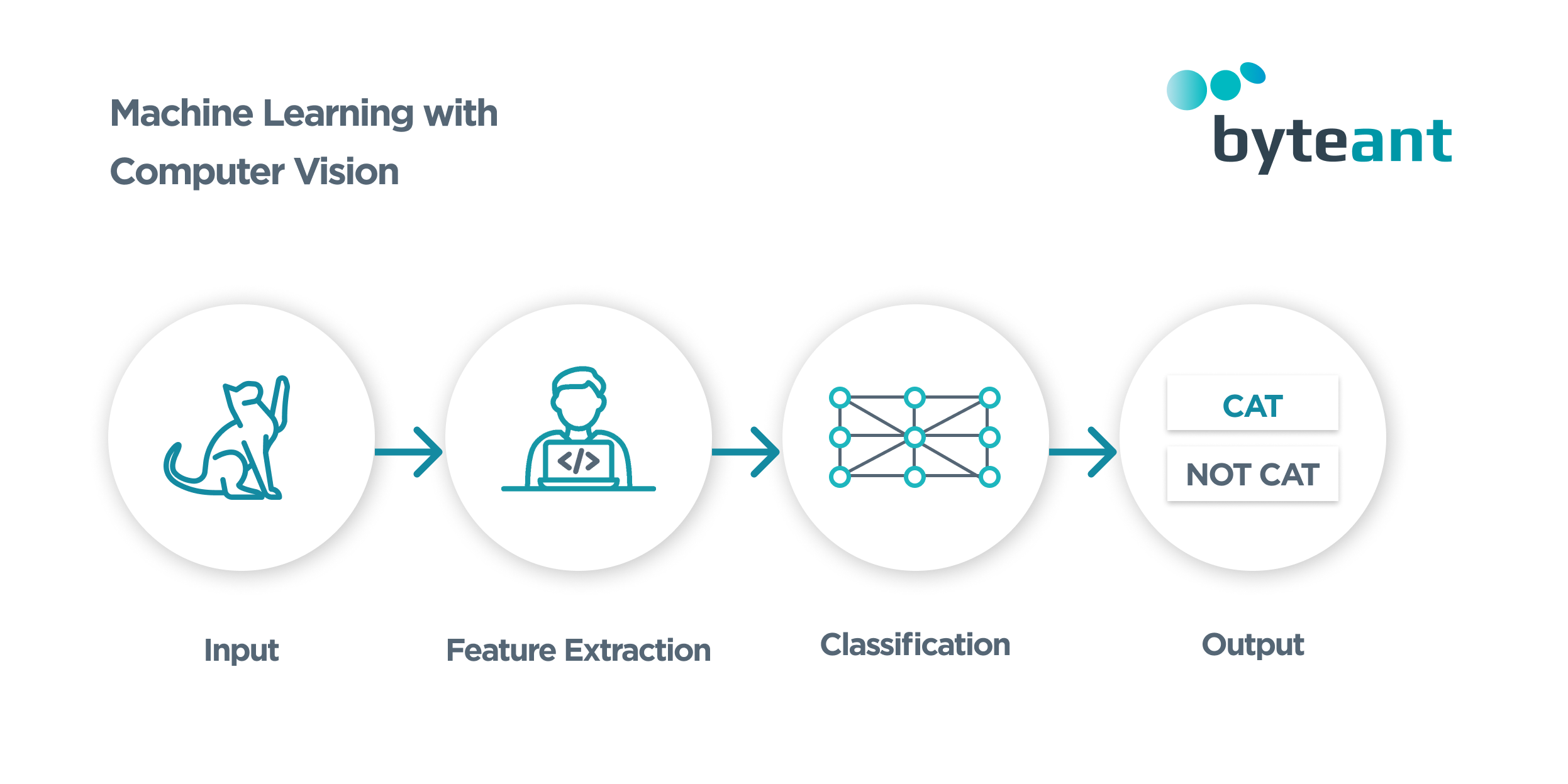 How Computer Vision works?
Computer vision uses convolutional neural networks (CNNs) to identify images at the pixel level. In order to find and understand the relationships between images, using other neural networks - recurrent ones (RNNs).
There are three stages in the process of working with computer vision models:
First we get an image, the resource can be a date set of images, real time video or 3D technology.
Processing - This is where deep learning models come in to help automate the process. The model learns itself, becomes accurate and reliable, if you provide it with a large number of necessary images.
At the last stage of the computer vision model, the object is identified or classified.

Let's take a look at the most popular CV algorithms.