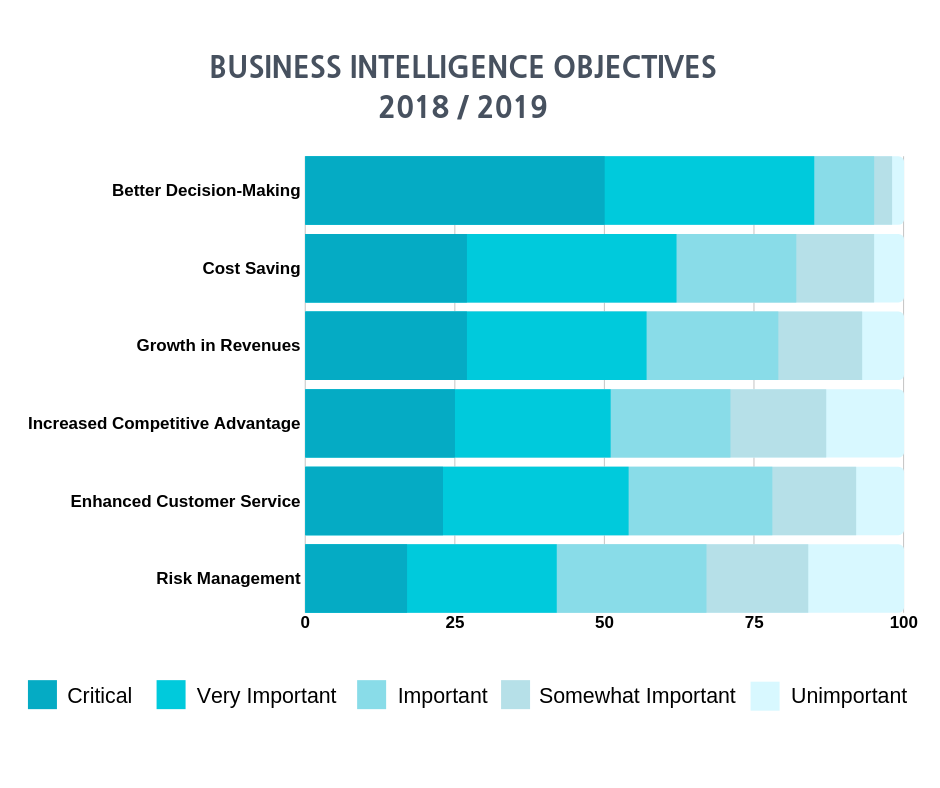 That's why the entire business intelligence software usability and reliability have reached an all-time record level, according to Forbes.
Review of Top 5 Business Intelligence Tools
There are a lot of such solutions nowadays any business can apply to, including free business intelligence tools. But here are 5 of the best business intelligence examples
1. Microsoft Power BI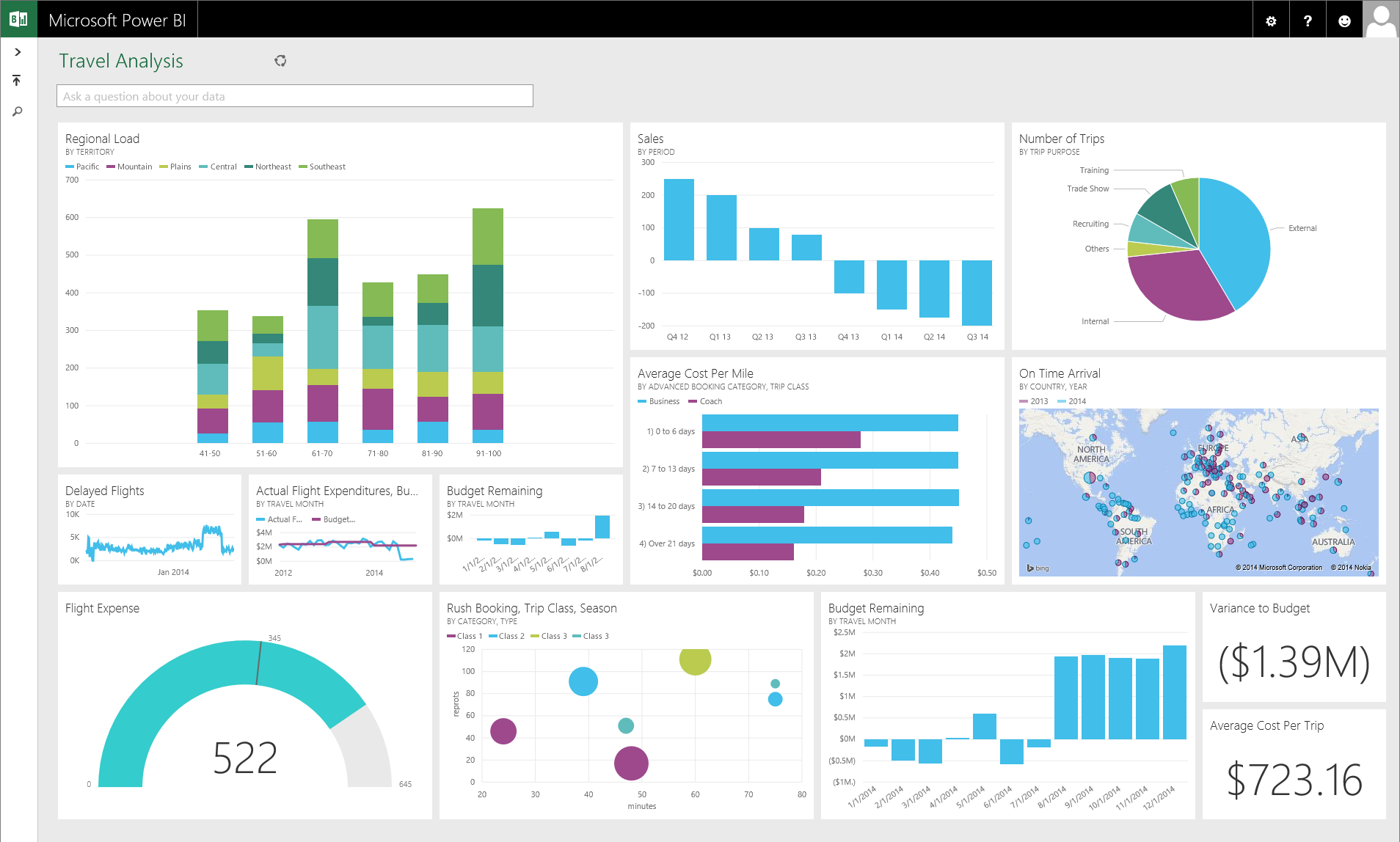 Price: $9,99 per month for one user; 60-day free trial plan
Documentation:  https://docs.microsoft.com/en-us/power-bi/
Microsoft Power BI is one of the best complex BI software with a customizable intuitive interface, consisting of different services, apps and tools, providing robust, interactive insights. It offers both cloud and on-premise solutions with the downloadable software and the possibility to gather data from IoT devices, and designed to be used by business analysts. Microsoft Power BI can be integrated with the Microsoft office tools and is a great add-on to be used along with Azure. However, some lags occur on huge data sets.
2. Zoho Analytics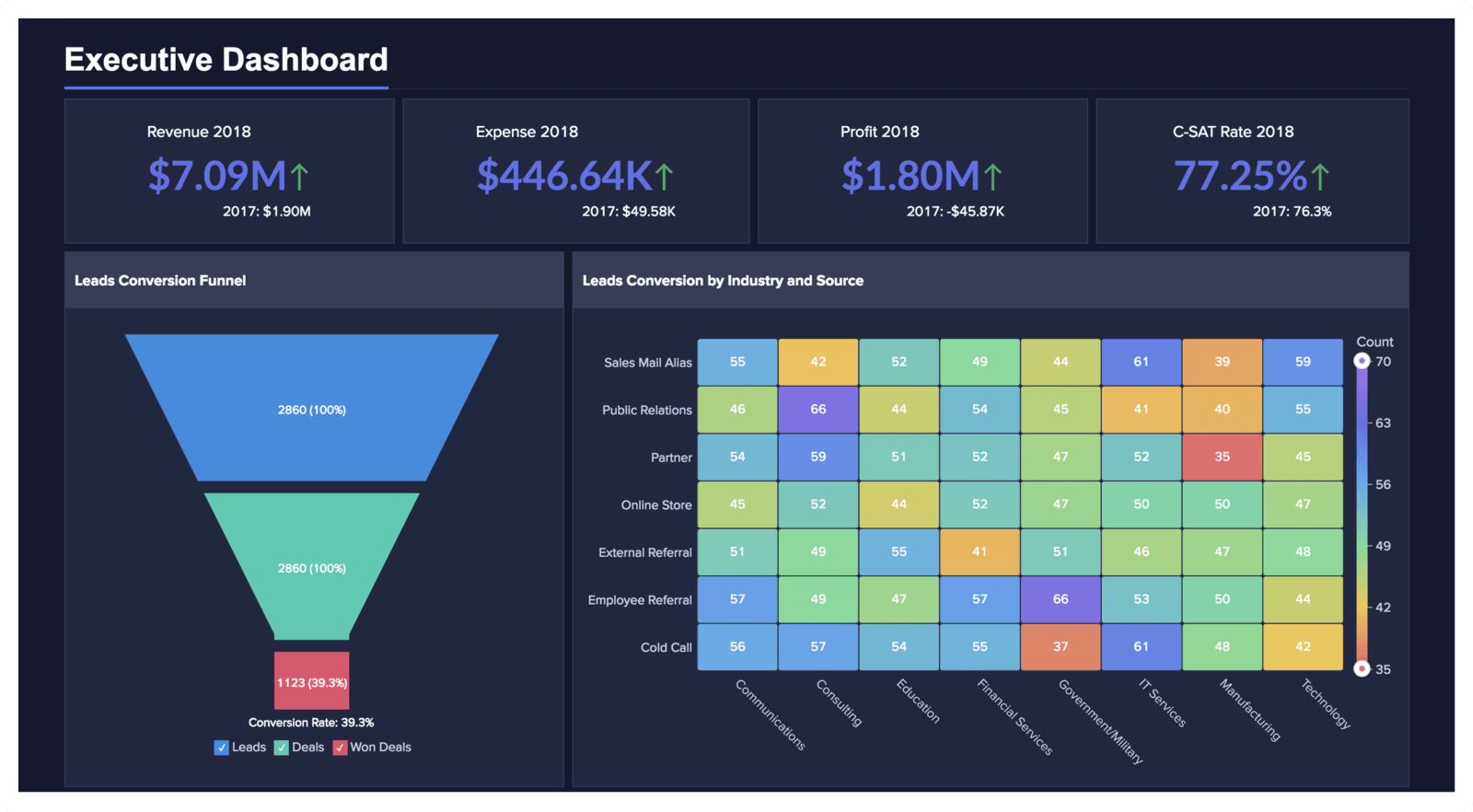 Price: From €25 for a basic plan to €495 for enterprise plan per month; 15-day free trial
Documentation: https://www.zoho.com/analytics/help/
Zoho Analytics is a self-service BI platform with the decent intuitive user interface, allowing you to effectively process and analyze the data, as well as create in-depth reports and infographics. The data can be gathered and integrated from various sources, such as Microsoft Office documents, DropBox, Google Drive or Zoho own tools. Zoho Analytics is an easy-to-use SaaS solution with comfy online service, where you can create eye-pleasing reports via drag and drop actions. Your reports can then be sent to your e-mail or you can access them on the website.
3. Tableau Desktop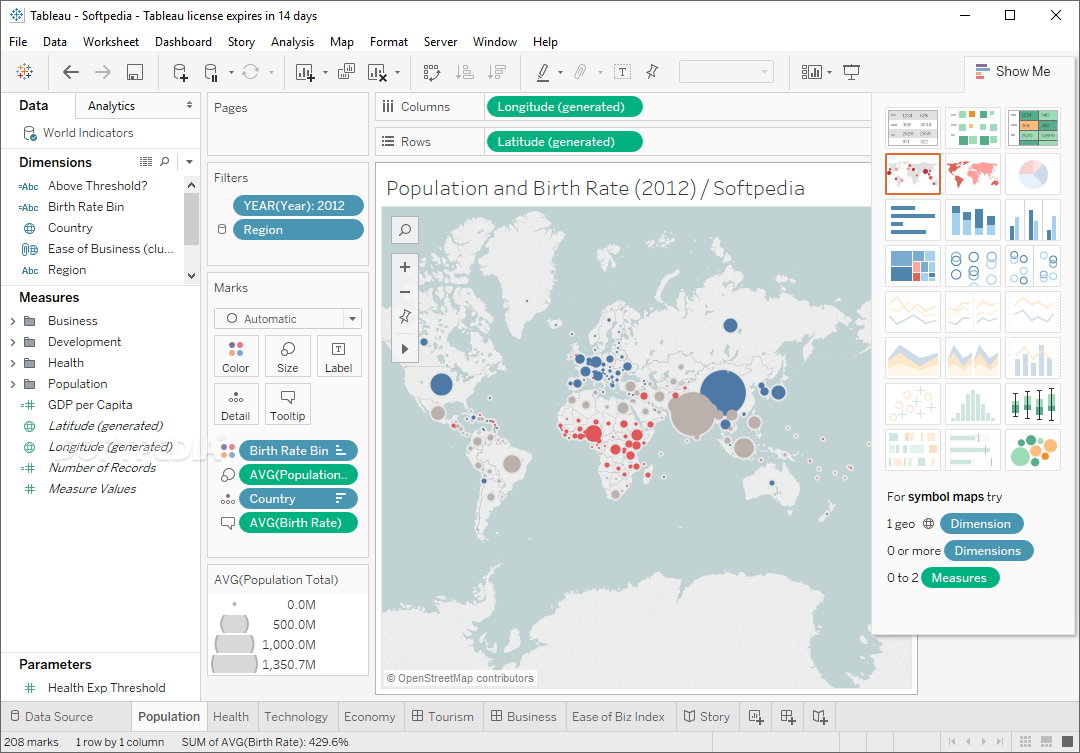 Price: $70 per user per month billed annually; 14-day free trial
Documentation: https://www.tableau.com/support/knowledgebase
Tableau Desktop is one of the leading and most popular BI platforms for any business size. Having an intuitive interface, it allows you to analyze the mixed data from various sources and provides an easy-to-use reporting system and full API features. This BI platform specializes in enhanced data visualization, using drag and drop functionality and VizQL query language. It has over 150 built-in functions in order to make comprehensive calculations and data analyzes. Coming along with reliable security level, Tableau business intelligence software offers great analyzes shareability and compatibility with mobile applications.
4. Looker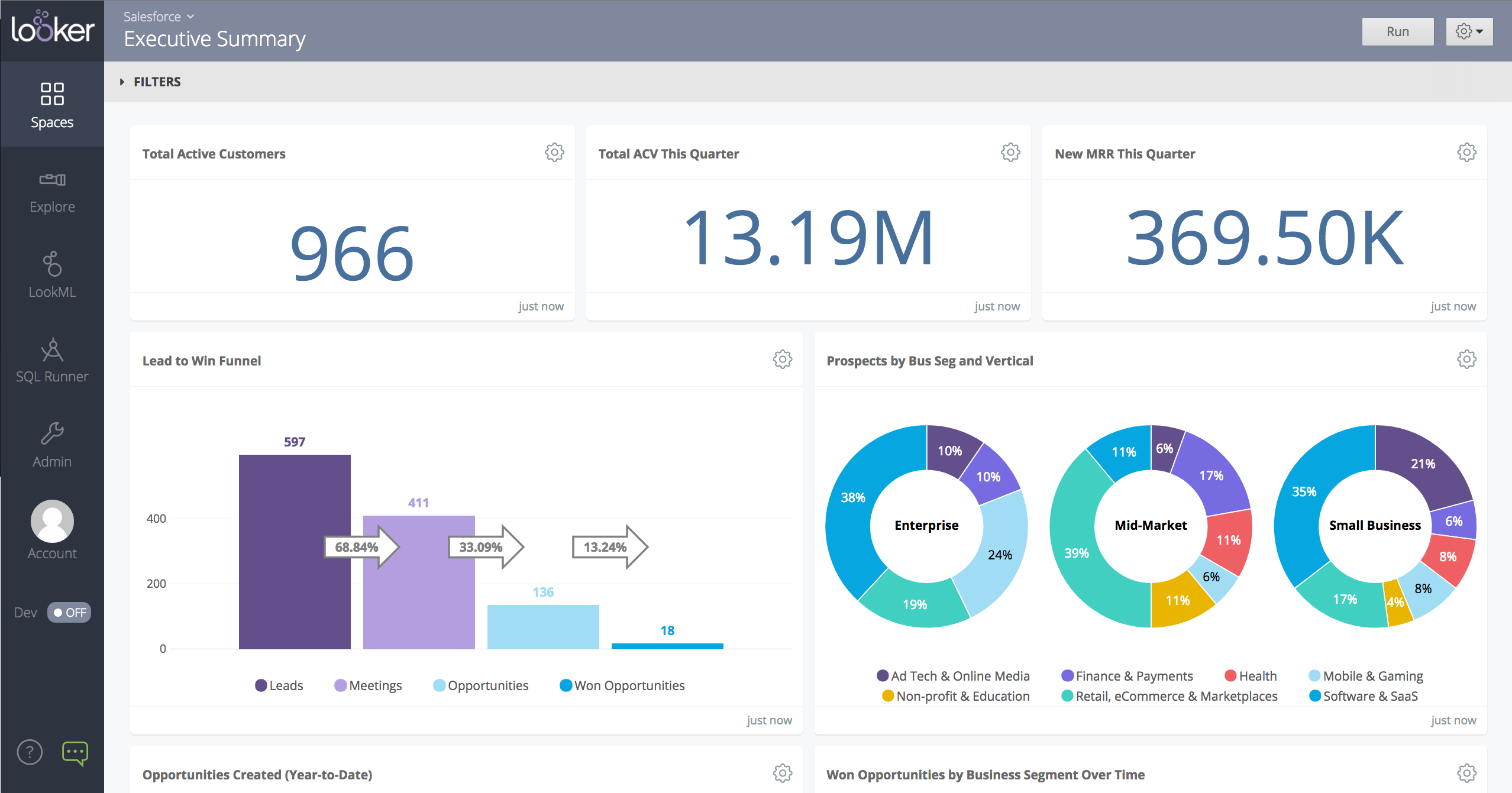 Price: From $3000 to $5000 per month for 10 users
Documentation: https://docs.looker.com/
Looker is another web-based self-service BI platform for gathering, processing, analyzing, visualizing and sharing large volumes of data insights. This tool was designed for enterprises with a big budget and unlike most BI tools, Looker updates dashboards consistently, so you can acquire the relevant data in real-time. Users can drill down into the info for gathering more insightful business understanding and thus more efficiently enhance the operational strategy. By using this innovative technology, you come up with easy-to-use interface and good-looking reports.
5. Sisense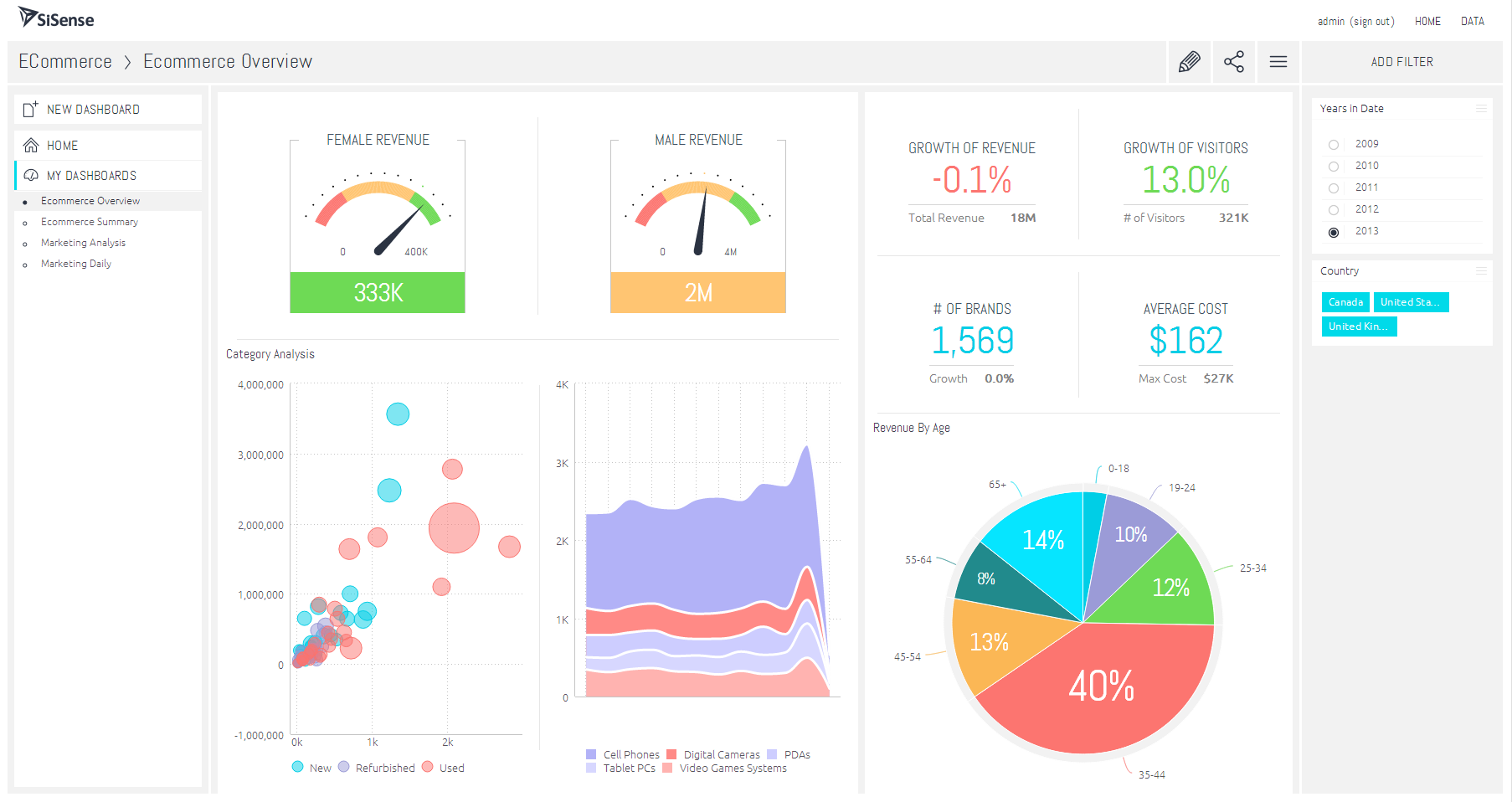 Price: Available upon request
Documentation: https://documentation.sisense.com/#gsc.tab=0
Sisense is a relatively new business intelligence and analytics software which offers robust drag-and-drop based solutions for organizations, working with huge databases. Powered by the unique in-chip (in-memory) architecture, Sisense is able to improve and boost all the stages of the data tasks, such as gathering, analyzing and visualizing and crunch large datasets in seconds. This innovative technology allows even non-technical experts to effectively work with the databases of any size and out of any source. Users may also conduct ad-hoc queries and receive promptly relevant answers.
With all that said, if you decide to use and apply such technologies, ByteAnt is always ready to offer you competitive solutions with an eye to Business Intelligence Platforms development or provide an individual consultation regarding any other software development issues of your interest. Feel free to contact us anytime.