The State Of Marketplace Startups in 2020 [Overview]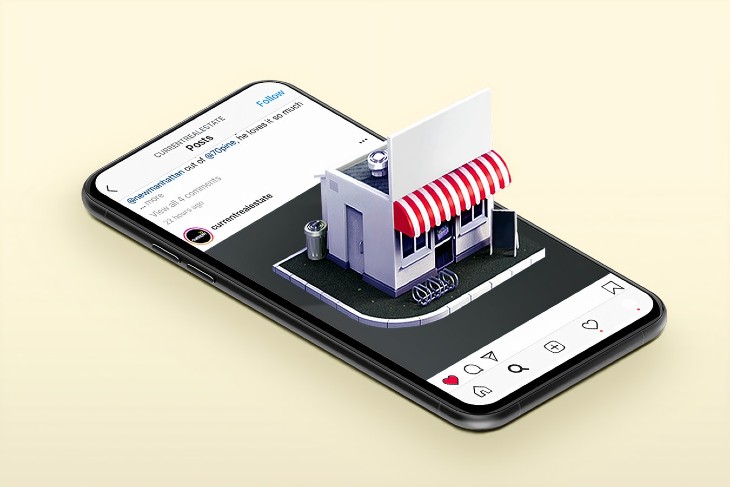 Online marketplaces have turned into a multi-million business domain. In 2019, deals made via 100 best marketplace startups accounted for 57% of global retail sales. In numbers, this means $1.97 trillion worldwide.
As this e-commerce category grows, users enjoy free access to a wide range of products and services. They benefit from low prices, easy-to-access products, and flexible delivery options. Rising demand for online deals due to the Covid-19 created favorable conditions for marketplace startups.
Let's explore what online marketplaces are in demand in 2020, and what tendencies are leading the market.
Marketplace startups - the overview
We have already covered the specifics of marketplace development in this blog. Now, let's dive a bit in-depth into market research. 
According to Digital Commerce 360, most of the top online marketplaces are in North America. Thirty-eight of them deliver goods outside their home country, including such big players like Amazon and eBay. Without these two giants, the U.S. online marketplaces grew by 26.9% in 2019. These few facts already give us a reason to assume that the United States is among the most flourishing countries in terms of online sales and deals. 
A curious fact is that a large number of top online marketplaces debuted in the last decade. Some of them are the expansions of online retail shops into multi-vendor platforms.

Are all the marketplace categories in the same state?
Certainly not. While travel and fashion businesses have gone mostly digital since the Covid-19 outbreak, some niches still have low competition. In the schooling industry, for example, consumers have changed their behavior and require advanced online educational services.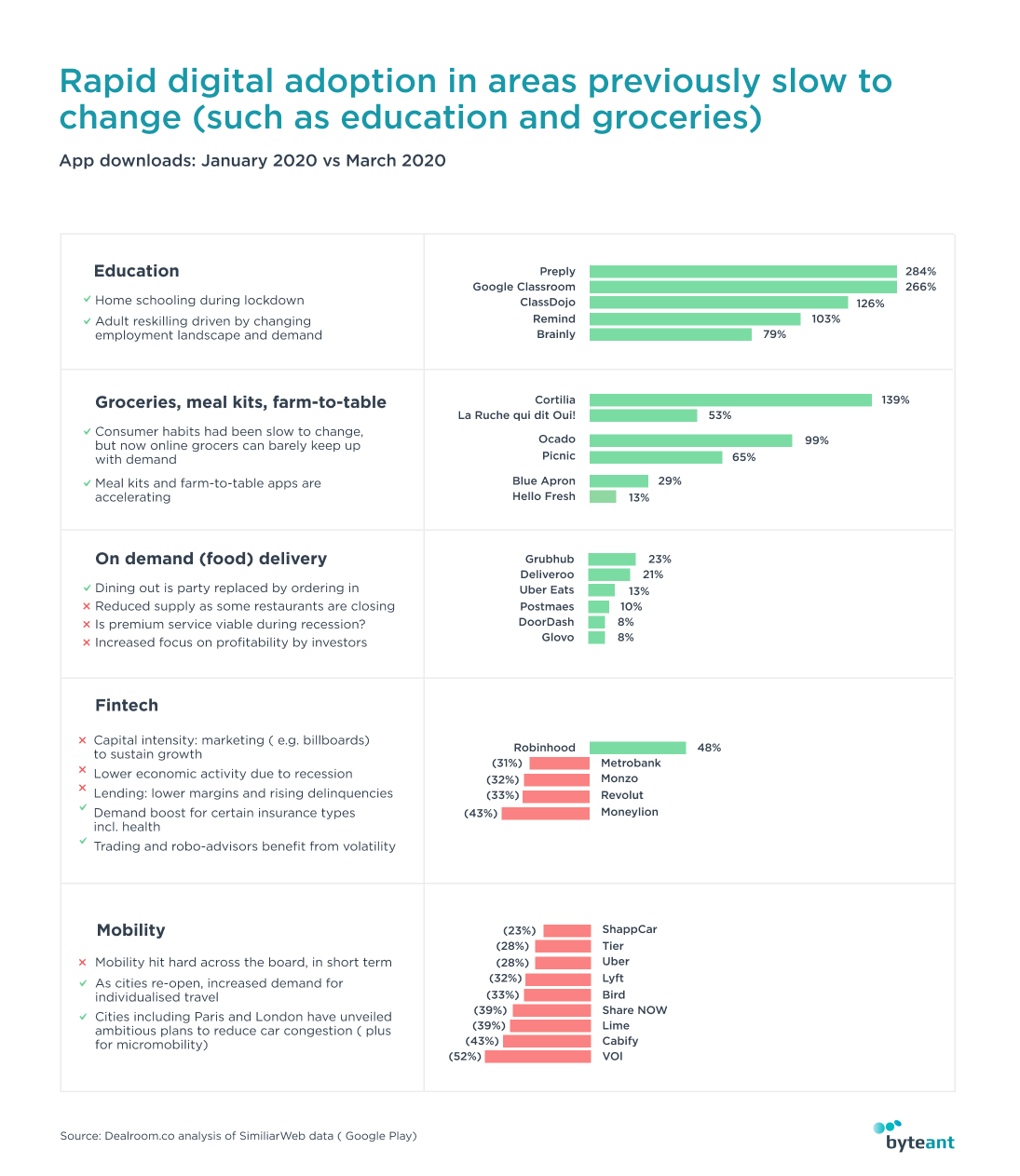 Thus, it shouldn't be a surprise that users download more educational applications for at-home studying or to change their careers. In March 2020, Preply downloads grew by 284% compared to a previous year, downloads of Google Classroom - by 266%, those of Remind app - by 103%. Overall, the U.S. ed-tech segment has received $803 million of investments in the first six months of 2020. Rising investments and demand among users open some exciting opportunities for startups.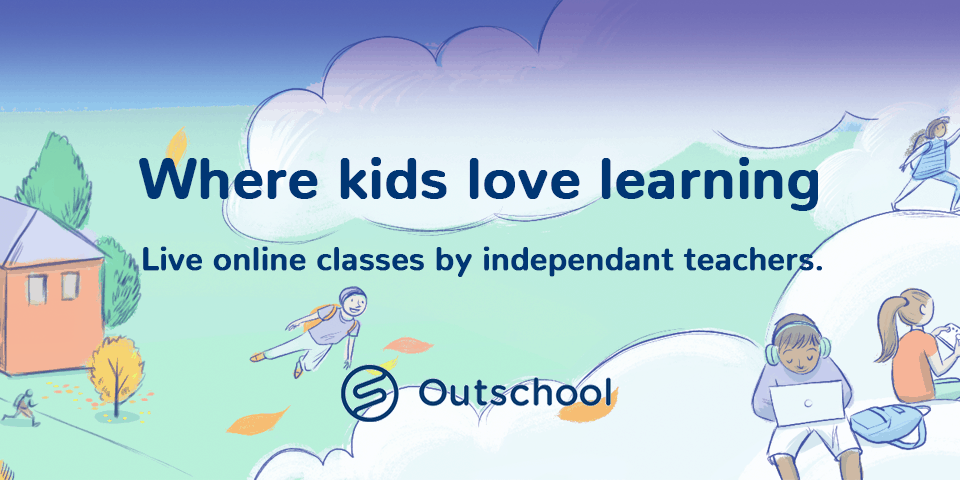 Outschool, an online education marketplace from San Francisco, now claims to enroll thousands of new pupils daily, which is 10x more than in January. The startup offers more than a million free live classes to children between 3 and 18 y.o. Affordable and accessible service solves the problem of costly education for many U.S. parents in crisis.  


Let's see what other ed-tech startups received funding in 2020. First and foremost, we should state Roblox, an online marketplace to build, publish, and sell games. It received $150 million of funding this year. Also, children can access free courses on programming, design, and entrepreneurship via Roblox.


Secondly, "Masterclass" got the $100 million funding in 2020. It sells courses and hobby lessons by celebrities. Udemy and eLearning Brothers represent other big deals made in 2020 so far. It means that investors see high potential in original educational marketplaces and are ready to invest in them.

How well are marketplace startups prepared for the crisis?

The state of online marketplaces varies from one category to another. According to DealRoom research 2020, 55% of these startups demonstrate positive dynamics both in a short-term and long-term perspective. Covid-19 has only reinforced the trend of digitalization. Therefore, telemedicine, B2B, and online grocery delivery have seen a spike in demand.
23% of online marketplaces show the V-shaped profit perspective, including vehicle sales, freelance hires, and insurance platforms. 
When we talk about travel, hospitality, and restaurant platforms, research forecasts those online marketplaces to suffer from the negative effect.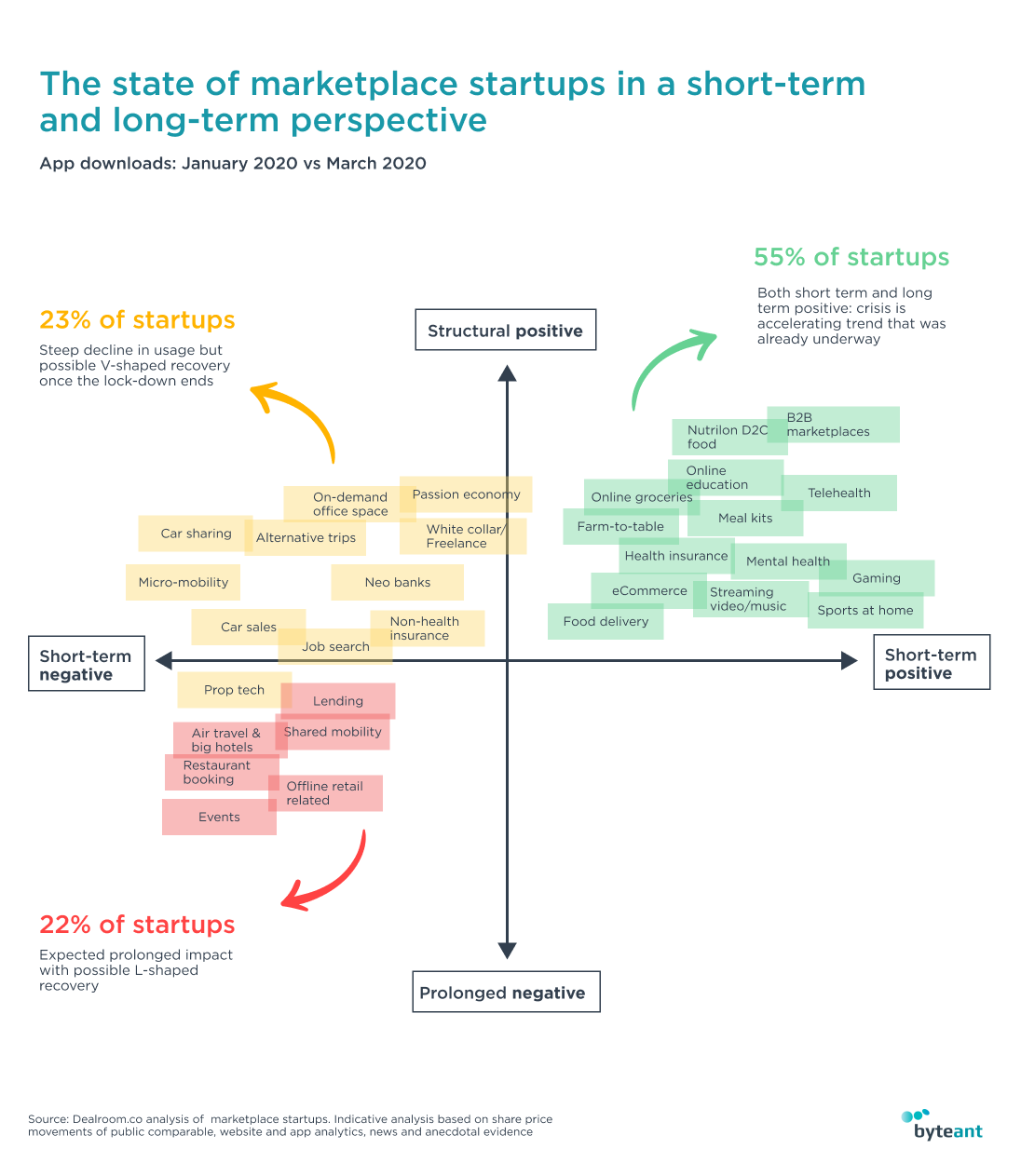 Housing & realtor deals increasingly happen online, with 78% of millennials finding their future house via a mobile app. In this segment, house hunting and distributed ownership niches show the most significant growth potential. The report predicts that blockchain technology will simplify the transactions of ownerships, lower their price, and accelerate online deals. Startups like Kodit.io and EstateGuru are already changing the home financing and purchase.

The segments that marketplace startups are just beginning to explore are healthcare, real estate, and education. Their market shares are relatively modest compared to mobility, online groceries, and travel niches. 

Business-to-business - what's the state?
B2B online marketplaces remain mostly unexplored opportunities in business. It is likely to change soon. A Digital Commerce 360 research reveals that the global market share of these platforms may increase from 7.5% to 30% by 2024, which equals $3.6 trillion in deals.
"Businesses can improve their operations by replacing legacy paper reconciliation processes with state of the art marketplace platforms, consequently increasing liquidity, improving speed to market and saving costs." - Masha Cilliers, the Payments Partner at iBe, consultancy on online payments
The rise of B2B marketplace startups in healthcare
In medicare, the main reasons for slow e-sales adoption are industry regulations, large quantities & complexity of products to purchase. Also, there is a well-established traditional supply chain.
Nevertheless, Covid19 has accelerated the change. Since medical organizations are struggling to find the necessary equipment fast, online B2B marketplaces like Kwipped become irreplaceable tools for medicare personnel. Ventilators, monitors, and equipment for patient isolation are in lack right now. For example, in April 2020, ventilator orders have grown by 32 000% via the Kwipped platform. Bed orders for clinics grew by 1705% in February. Other equipment is in high demand as well.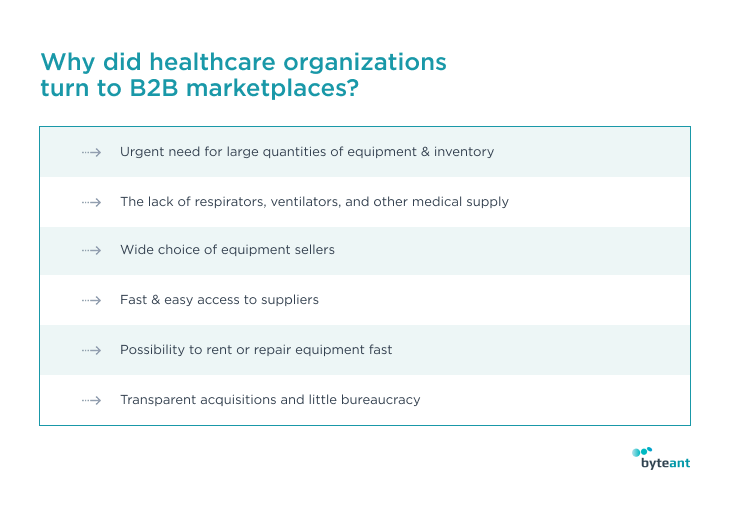 That is to say, Covid-19 has become a clear push to transform the medical supply chain and move some business operations online.
Among the other marketplace startups that raised the funding in 2020 are:
I2invest
MilkRun
PitchMe
ToolBox

Conclusion

Even though the current funding in marketplace startups is down comparing to the previous years, it's crucial to see the whole picture. In North America, investors tend to invest more in the later fundraising stages. In Europe, they are more inclined to invest early.

The global ecosystem of marketplace startups is changing, and some businesses take advantage of it. It matters to find the right mix of business operations and software to get desirable outcomes and profits.