JavaScript stack for startups
Overall, using JavaScript both in front-end and back-end sides is a remarkable advantage for a business. It eases the maintainability of your software. You can hire one full-stack JS developer to do both front-end and back-end work without the need to employ several different specialists for every job. Therefore, it saves you costs and time spent on development and hiring.

The most popular JavaScript stacks are MEAN and MERN stacks. 
MEAN Stack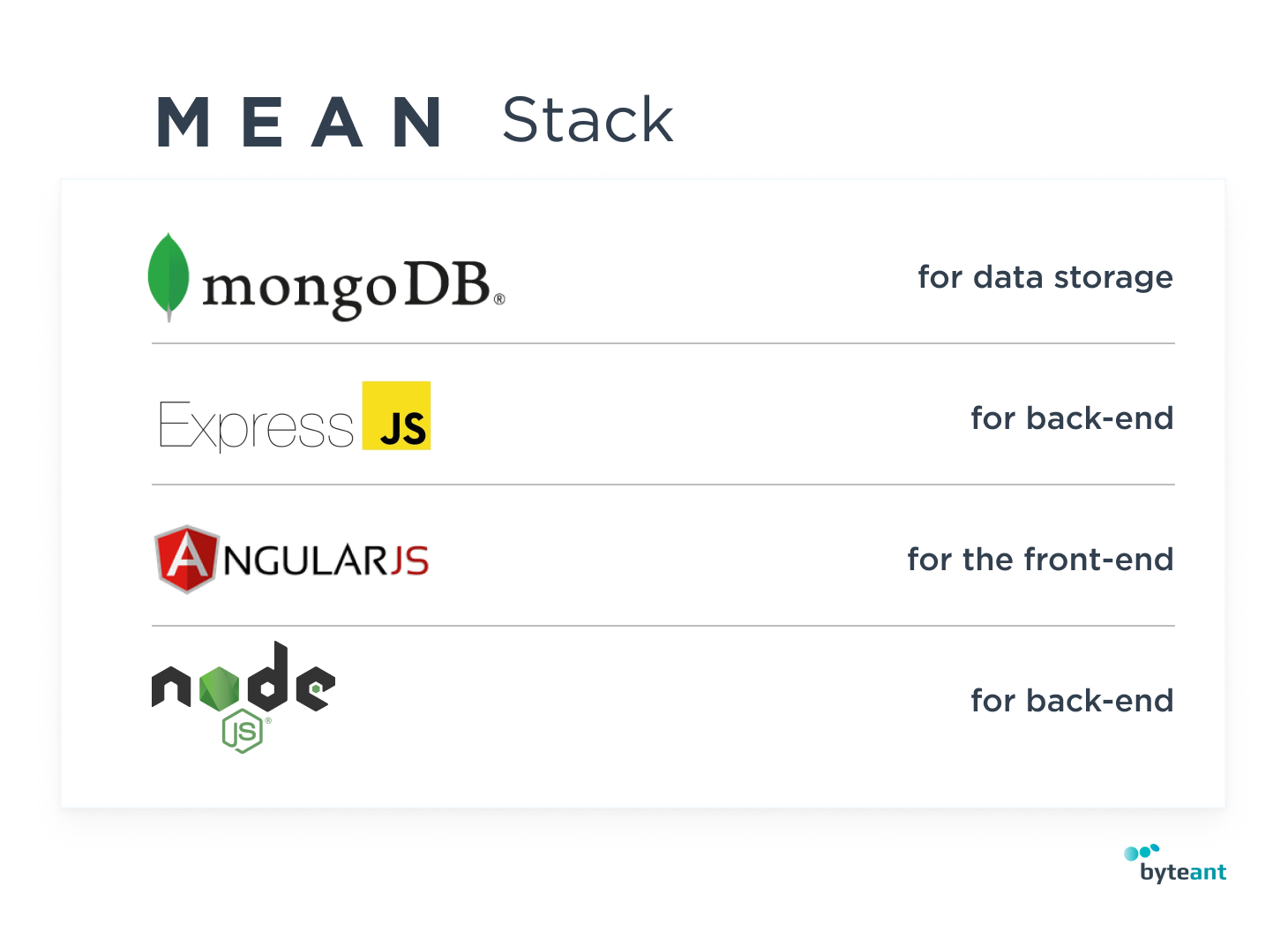 MEAN is a robust collection of JS frameworks and technologies that streamline app development and work perfectly well together. This tech stack includes the following: 
MongoDB database ( for data storage)
Express.js (for back end)
Angular (for the front end)
Node.js (for back-end)
One advantage is its flexibility since you can create both web and mobile applications with its help. If you have a web app and decide to build a mobile version as well, you can do it smoothly with the same tech. Another important fact is that all the languages are open-source, which means you don't have to pay for the licenses to use them.
The ready-to-use Node.js modules also speed up engineering and cut the development costs significantly.
MERN Stack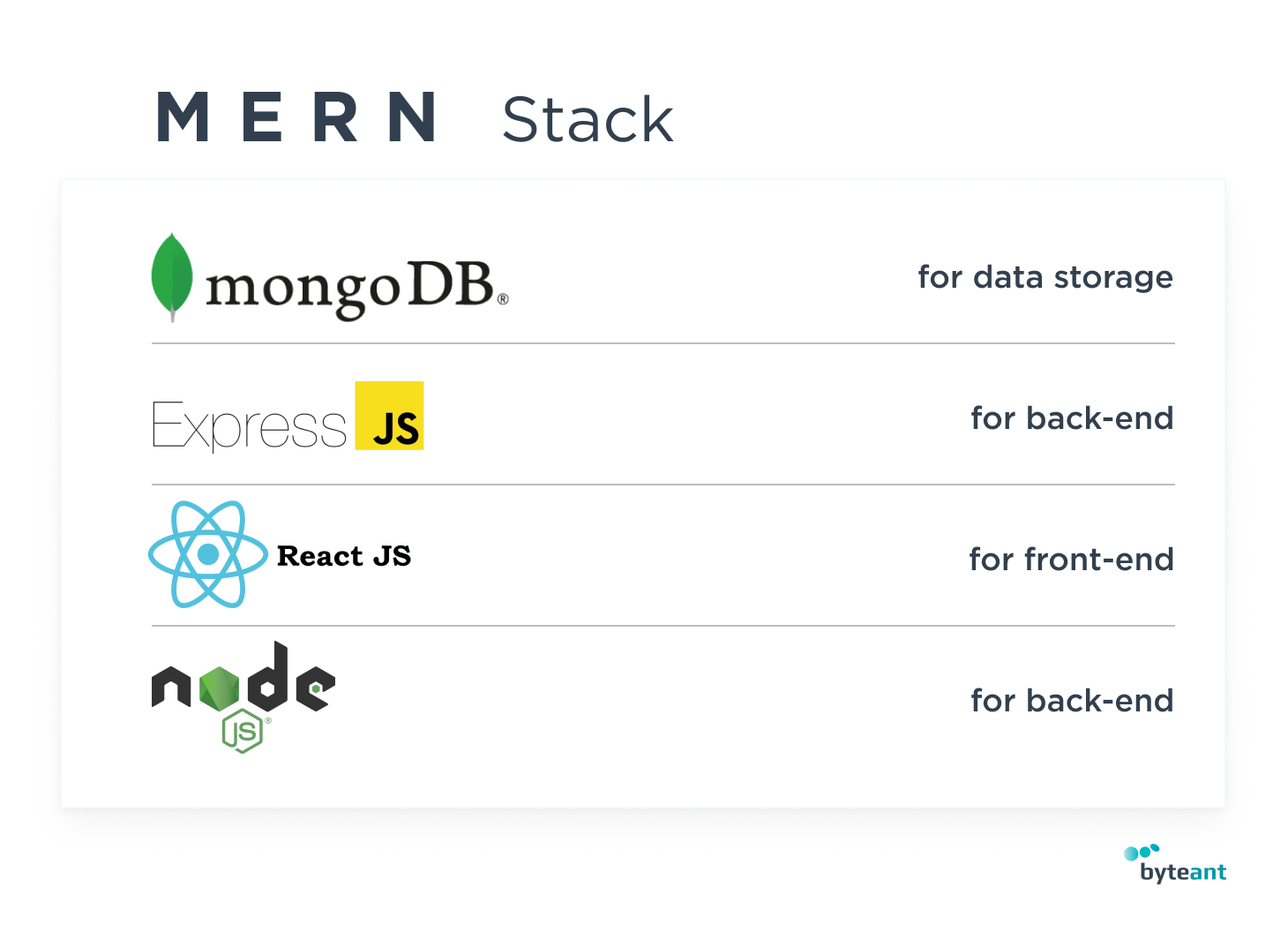 MERN stack involves the following tools:
MongoDB
Express.js
React.js
Node.js

As you can see, only the front-end framework differs in this stack, and all other elements are the same.

These two JS-based tech stacks make the most popular choices in the JS community.

Now, let's explore the average rates of JS developers across the countries, as GoodFirms reveals.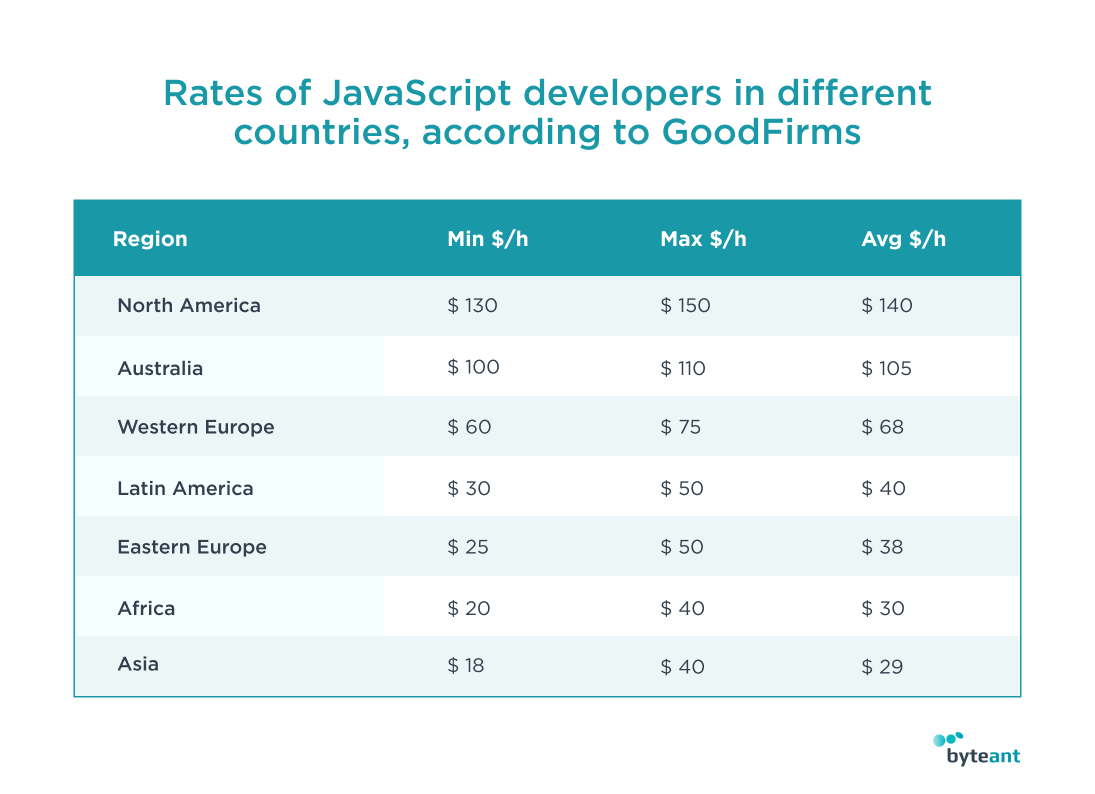 Once you get an image of how much JS development services cost, you can manage your budget and choose the optimal price/quality ratio.

Summary

When choosing a set of technologies for your product, pay attention to many aspects. The complexity of your software, frequency of updates, target OS, and devices all matter. Therefore, it's a good practice to get advice from a trusted software developer before idea implementation. JavaScript is a vibrant community full of experienced professionals ready to help.